Welcome home.
This is Audio EXP for the 28th of September 2019, and the title of this episode is it world domination for Cortex and vigilance for Kickstarter?
[The following is a transcript of Audio EXP: #11]
Audio EXP is a highlights show, and it only takes a few minutes. We'll chat about some of this week's stories that caught my eye from the Geek Native blog.
Coming up this week are the connections between RPGs for Firefly, Smallville, Battlestar Galactica and D&D Beyond.
We will return to a story from the start of the month when Evil Hat, the makers of FATE, were so worried about the goings-on at Kickstarter, they hit the pause button.
To start with, though, let me ask you a question about the cost of games. Have you ever wondered why PDFs at the DM's Guild can cost $30 or even $40? It's not like printing books, right? There's no paper to pay for. No printers. Why is it so expensive?
Right at the end of this podcast, we can go into the finances of an Electrum tier bestseller from the DM's Guild. Call from the Deep costs $40, and it's in the top 1.5% of sales on the site. I was certainly surprised by the money it has made.
I don't know how much Fandom paid for Cortex, but I think that was the biggest news of the week. Except, I think a lot of people will wonder who Fandom are and what Cortex is.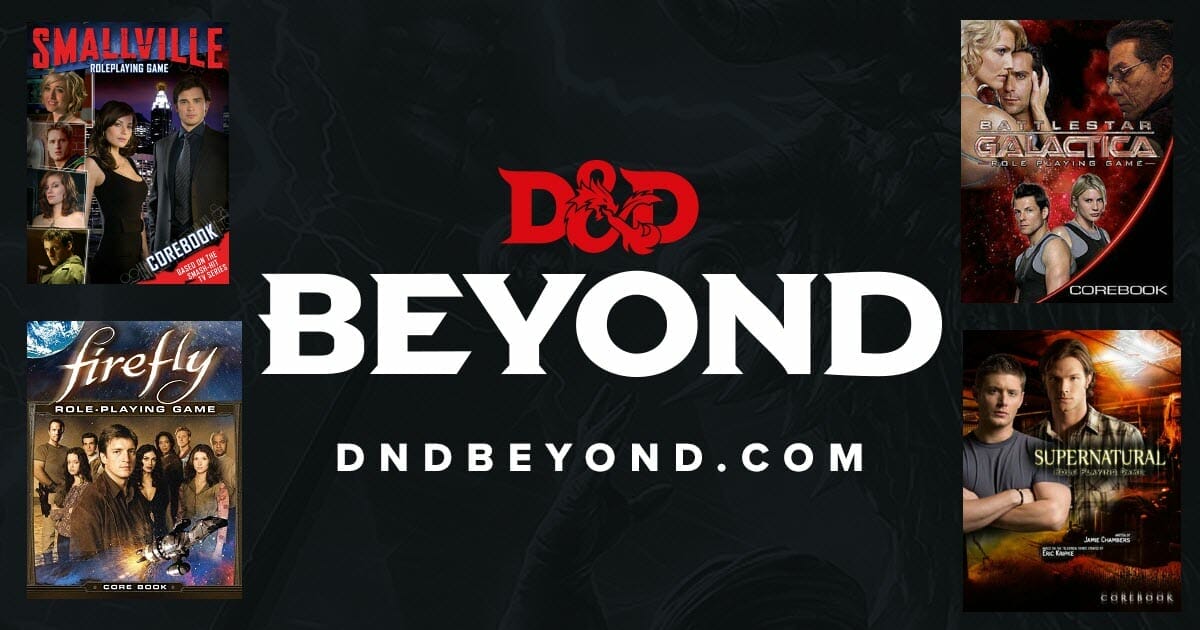 Cortex is the RPG system that Margaret Weis Production uses in their roleplaying games. That's the same Margaret Weis you might know from the Dragonlance books.
Cortex found a niche in being the system for TV and entertainment titles. For example; they have Serenity, Battlestar Galactica, Supernatural, Leverage, Smallville, Firefly and even Marvel.
Okay, so that's why Cortex is interesting.
Who are Fandom?
Fandom used to be known as Wikia. If you've ever had to Google for a computer game character or look up trivia on a geeky TV show then it is very likely you've seen a Wikia or Fandom wiki in the search results.
So, imagine that. You're reading the fan wiki for Demon Slayer, or the new Watchmen TV show, Lucifer, Breaking Bad or whichever show you care for and the site has suggested stats and abilities for the characters in it. That would be interesting. I'd be curious to know what the consensus around some of these shows became.
It would also mean a non-D&D RPG system being shown to millions of people. Fandom has around 15 million users.
Importantly, we know that the relationship between Cortex and many of the games I mentioned as already expired. That means Fandom can't just power ahead and start new print-runs, special offers and get motoring with official RPG products.
It also means that those few remaining Cortex titles will be pulled from DriveThruRPG. If you've already bought them, it's okay, they'll remain in your library and you can re-download fresh copies, but that's not the same as buying them afresh.
Of course, we don't know whether or not any licensing deal is needed for a wiki site to suggest arbitrary stats for characters in TV shows. I suspect not. Furthermore, Cortex products like the Smallville RPG and the Marvel Heroic RPG act as previously official calibration points.
It also seems likely that Fandom is well placed to talk to these property owners. Margaret Weis Production' original contracts may have included terms on renewals, expansions and change of ownerships.
All this seems likely.
There's one further interesting twist.
Fandom is the parent company of D&D Beyond. D&D Beyond sells the digital copies of the official D&D products, but it's not owned by Wizards of the Coast. It's a partner.
Wizards of the Coast have other partners, and they clearly license D&D to other game makers. Look at all those computer games.
I can't think of any similar comparisons. Cortex is a tabletop roleplaying system, and I don't think any of D&D partners with one of their own except for Roll20 and their Burn Bryte sci-fi RPG.
No one is saying that the actual D&D Beyond site is going to start selling Cortex games. The deal with Wizards of the Coast will certainly not allow that to happen.
However, it is absolutely fair to say that through D&D Beyond Fandom has lots of experience in selling to tabletop gamers, running a store and has the marketing teams in place who know the industry.
That's why the title of this show is a question. Is it world domination for Cortex? On the one hand, they could be in a solid position.
What's the other hand? Why did their purchase need to be Cortex? Industry people insist to me that they're sure all of Cortex's license deals are ancient history and offer Fandom no extra advantage. Then why did Fandom pick Cortex to buy?
The lead designer, Cam Banks, is one possible answer. He's part of the Cortex sale and will be joining Fandom.
More speculation; but perhaps someone senior in Fandom Games just happened to be a big fan of Cortex. Maybe Margaret Weis Production was looking to wind down their RPG business, touted the sale and found that receptive fan at Fandom. I imagine a business case would still need to have been made.
We'll find out in a few months, I suspect.
Let's move on to Kickstarter, or for some people, let's move back to Kickstarter.
At the start of the month, it looked as if Kickstarter was union-busting. That's to say; they fired staff who were at the forefront of trying to start a union, and those terminations looked a bit dodgy, and Kickstarter was refusing to recognise the union. All this from a public-good company.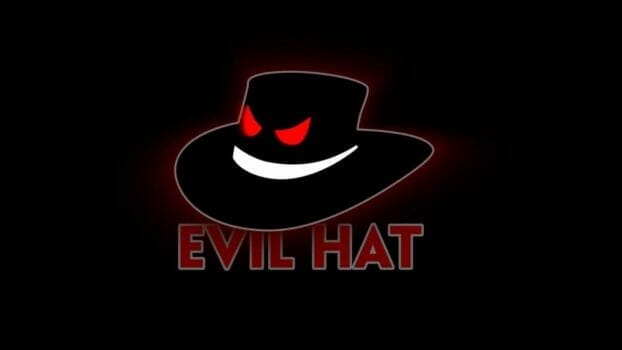 It was all too much for the RPG publisher Evil Hat. Despite their name, they try not to be evil. That's easy to say and hard to prove, but they put their money where their mouth was. At the last minute pressed pause on their next big Kickstarter campaign while they reconsidered their use of the crowdfunding platform.
This week, Evil Hat announced they would make a cautious return to Kickstarter.
A big part of this is because the Kickstarter union is not calling for a boycott. The fledgeling union does not want creators to suffer.
Evil Hat also thinks they have more chances of influencing Kickstarter as a customer, than as an ex-customer. However, they've started a petition to encourage Kickstarter to recognise the union.
I hope Kickstarter get their act together. It's become a hugely important platform for the RPG industry.
The project that Evil Hat put on pause was the second edition of Agon. I hadn't heard of the game before, but I do know one of the designers and artists. Agon is by John Harper. He's the talent behind Blades in the Dark.
Agon 2e looks gorgeous in the Kickstarter video. It's all about Greek myths, not real, but laden with fantasy and fun. The art style reminds me of the decorations on the side of Greek pots – except good.
The drama around this particular Kickstarter has not hurt Agon. Evil Hat and Harper asked for $10,000 to fund. As this podcast is being recorded, there are still 27 days to back the project, and over 1,000 gamers have. That's put more than $27,000 into the campaign fund.
Since we're deep into Kickstarter territory, then let's keep going. We'll call it an experiment for this week's Audio EXP.
Magpie Games have a Kickstarter for a Root RPG that's going nuts. As this podcast is being recorded, there are 22 days left to join the campaign, and 3,500 gamers have. That means the tabletop game has raised more than $330,000.
Root is originally a board game in which different animal factions compete for control of a forest. Each faction has a unique set of rules which makes for an exciting learning experience and re-playability. The art is wholesome and fun, even if the game itself can be brutal.
The RPG for Root has the players as outcasts from all the Factions.
Another exciting project is the return of SLA Industries. It's been 26 years since the launch of the first edition, and the dark sci-fi became a cult hit.
SLA is set in a city called Mort, and it rains all the time. The whole universe is owned by SLA Industries, a company run by Mr Slayer, and characters are operatives working for the company. Games are based on the missions players are sent on to rid Mort of serial killers, cannibals and all sorts of mutant terrors.
There are less than two weeks left to join SLA, but the game has smashed its funding goal of £10,000 and is now approaching £70,000 in pledges.
Popular designer Robert J Schwalb was brought on by Bad Roll Games to turn their wacky skirmish game PunkApocalyptic into a roleplaying game.
It's going well. In the game you're mercenaries, surviving by fighting and fighting to survive. The game is based on Schwalb's Demon Lord Engine and has beaten the funding goal, with 2 weeks still to run, netting over $36,000 in pledges.
The World of Darkness is expanding. Onyx Path Publishing has Deviant: The Renegades on Kickstarter right now.
Deviants are people who have been turned into monsters or something supernatural. They're now in a predator-prey relationship with the people, other humans, who did this to them.
This is another big-money Kickstarter, though not at the Root level, and has raised $60,000, about twice the target number. There are still nearly three weeks left to join this campaign.
Okay, let's look at some smaller titles.
Broken Dice have made a debut with The Nuadan Chronicles. This is a two-book electro fantasy RPG. Electro fantasy seems to be steampunk with magic and lots of sparking machines, lightning shields and great visuals. The pitch video oozed great art.
There's a full month, thereabouts, to get involved with The Nuadan Chronicles and the early signs are good. Broken Dice are more than halfway there having raised $8,500 of the $13,500 wanted.
Henshin is a Sentai RPG in the spirit of the Power Rangers. You know; brightly coloured superhero teams.
In this case, Henshin has been out as a successful PDF for a while, and the Kickstarter is to take the game into print. It's going well. There is still over a week to get involved, and the campaign has made $18,000 against a target of only $5,000.
Lastly, let's mention Rod, Reel, & Fist. This game has funded too; over $2,000 pledged when only $600 was needed. As the name might imply; this is a game that turns a fishing trip into a brave fantasy adventure. You've a week to get involved.
Phew! What a list. It's always busy on Kickstarter. As a reminder, in Geek Native's Routinely Itemised on Friday's there's a list of Kickstarters that caught my attention but which didn't quite get a write-up of their own.
Just before we return to the issue of PDF pricing and wrap up this podcast, I wanted to mention this month's Patreon offer.
If you're a loyal backer, or, actually, if you sign up in the next 36 hours or so, then you'll qualify for a free gift. I'll be mailing out chunky metal coins with skulls and guns on the sides, bullet holes and "Heads We Win", "Tails You Lose!" on the sides.
Why all the Patron gifts? Geek Native has given away stickers, dice, monsters and now coins? Well, the all point of the patron is to give back to the RPG community, and that includes Patrons. While the Patreon is making money but not enough to fulfil the goals, free gifts will be an occasional thing.
If you're an RPG publisher, a maker of things, and can see an advantage in some of your stuff being sent to Geek Native backers then get in touch, and we can see if the cash works out.
Right, to finish up, let's dig into the finances of JVC Parry's Call from the Deep. This data comes from a tweet in which the author was explaining why some PDFs at the DM's Guild cost $30 or $40.
It cost JVC Parry $2,000 to make Call from the Deep. That doesn't include the layout or the 168,000 he wrote himself.
Sales for the download are worth $20,000, but he only gets to keep $10,000 of that. Wizards of the Coast and Onebookshelf get the other $10,000.
That leaves him with $8,000 for the 270 pages of content he wrote. He'd generally charge a client $10,000 to write that much.
So, in this case, even one of the best selling products on the DM's Guild wasn't a financial success for the author. That's not to mean there aren't more profitable titles on the platform. I think it means, though, roleplaying is a labour of love for most of us and not a route to world domination.
And with that, let's wrap up. Thanks for listening and let's chat next week.
Leave a comment below and join the Geek Native community.