Margaret Weis Productions, the games publisher founded by Dragonlance author Margaret Weis, has sold Cortex to Fandom.
Fandom has about 300 employees and a huge media empire. It was once known as Wikia. If you've ever researched a geeky topic and ended up on a Wiki that wasn't Wikipedia, then it was probably a Fandom site. Wikipedia says Fandom has around 15 million users. Jimmy Wales, of course, set up both; Wikipedia as a non-profit and Wikia as the money-making arm.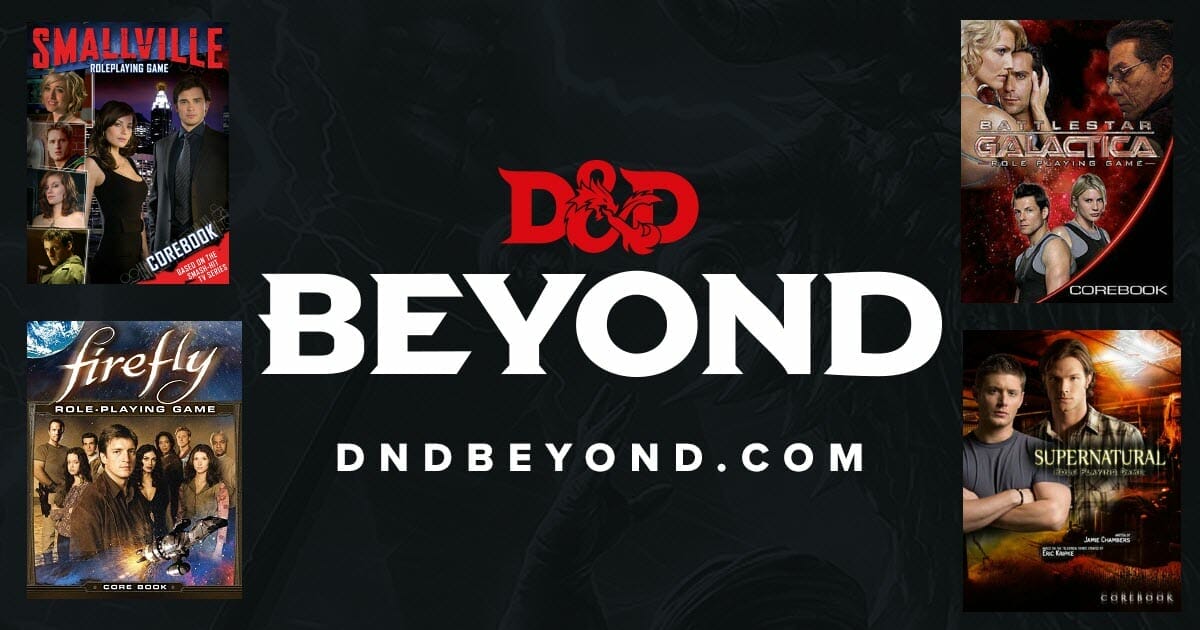 Screen Junkies, Curse and D&D Beyond, are also owned by Fandom. That's right, D&D Beyond parent now owns a rival to Dungeons & Dragons.
Cortex, at its heart, is a multi-genre system for RPGs. Over the last 15 years, quite a few small-screen smash hits have had roleplaying games made for them that used the Cortex system. These include;
Serenity Role Playing Game (2005)
Battlestar Galactica Role Playing Game (2007)
Demon Hunters Role Playing Game (2008)
Supernatural Role Playing Game (2009)
Leverage: The Roleplaying Game (2010)
Smallville Roleplaying Game (2010)
Marvel Heroic Roleplaying (2012)
Firefly Role-Playing Game (2014)
We don't know how many of those licenses that Margaret Weis Productions still has or how many might have been transferred to Fandom. Although, they do know MWP no longer works with Marvel.
We do know that Cam Banks, the lead designer for Cortex, has gone to Fandom. He told press;
This new and exciting direction for Cortex really checks all the boxes for me,"
First-class digital support, worldwide remote play opportunities, a way to connect thousands of fans of Cortex, and of course the tremendous team at Fandom all make this the best of all possible worlds for the system."
Wizards of the Coast have not said anything about their crucial digital partner buying a rival RPG system.
However, Adam Bradford, D&D Beyond's Co-Founder, will become Cortex's General Manager and he's already talking about digital. He told press;
Cortex Prime will give creators and fans a unique way to participate in shared storytelling.
Tabletop roleplaying games typically integrate the benefits of technology to enhance gameplay after the game is created, resulting in the digital offerings feeling tacked onto it. We are leveraging those benefits from the ground up with Cortex Prime to make the most of a flexible ruleset that props up a wide variety of roleplaying experiences for fans of any genre. This is the kind of thing I have personally wanted to see for years.
Cortex Prime is an update on the original Cortex system. It was Kickstarted in 2017 and Fandom will be taking on the responsibilities of the fulfilment of that Kickstarter (which suggests the 2017 campaign still isn't 100% delivered).
Fandom are well-positioned to talk to TV channels and movie studios about RPG licenses.
As a result of the deal, all Cortex products will now be pulled from DriveThruRPG. It feels unlikely that D&D Beyond will sell them directly, that would surely invite extreme unhappiness from Wizards of the Coast, but a new site is likely to become the digital storefront.
Update: The word "system" was added to the headline to reinforce that do not know the status of individual licenses beyond the change in retail agreements.
What do you think? Let us know in the comments below!