Welcome home.
This is Audio EXP for the 14th of March 2020, and the title of this episode is 'New homes for famous RPGs'.
[The following is a transcript of Audio EXP: #35]
[Also on Stitcher | Spotify | Apple | Google]
ICv2 is tabletop games, and geek culture trade press site and they survey games stores in North America to calculate which games are selling the best.
The RPG sales charts for the winter of 2019 are in so let's look at the top five.
In the first place, surprising no one is Dungeons & Dragons from Wizards of the Coast.
In the second place, the former market leader is Pathfinder from Paizo Publishing.
In the third place, is the newly released Shadowrun 6E from Catalyst Game Labs. That's a good position for a game that's had mixed reviews.
In the fourth place, is the Star Wars RPG from Fantasy Flight Games. I calculate that the Star Wars RPG has been in the top five for nearly a decade. This is the same Star Wars RPG that Fantasy Flight Games looks to giving up, but as we've discovered this week, Asmodee, who own FFG, have different plans.
Let's get back to that. First, though, let's look at the game in the fifth position. That's the official Alien RPG from Free League Publishing.
That means there's more sci-fi than fantasy games in the top five and it's the first time Free League Publishing has made the chart.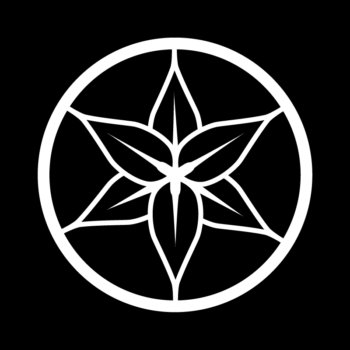 It's been a good week for Free League Publishing. They've also secured a deal to publish the Lord of the Rings RPG.
Cubicle 7 has been publishing the game for years. The big news for 2020 should have been a second edition of the game. It was announced. It was previewed. The artwork was done, it seemed like a mature project when rather dramatically Cubicle 7 announced they would have to abandon the project.
You see, Cubicle 7 didn't own the rights to the Lord of the Rings license. A company called Sophisticated Games had it, and Cubicle 7 was a partner.
We don't know the details, but when Cubicle 7 walked, they did so while saying they had some difficulties with Sophisticated Games.
There's absolutely a story there, but we may never hear it.
It's taken a couple of months, and I'm not sure whether that's a quick negotiation for a long one when it comes to an iconic brand like Middle-earth and the Lord of the Rings, but Sophisticated Games have found a replacement for Cubicle 7.
That company is Free League Publishing. Industry watchers will notice that Modiphius isn't mentioned. At one point, Modiphius acted as logistic support for Free League Publishing, but I suspect those days are long gone too.
Now, the key date is the 1st of June. That's when the deal comes to life, and I suspect we'll hear more from Free League. What we know right now is that the original writers are back; Francesco Nepitello and Marco Maggi.
The One Ring RPG isn't the only big RPG title on the move. This week, thanks to the GAMA Expo, we know that the Star Wars RPG, Legend of the Five Rings RPG and Genesys – which means the KeyForge RPG – have been saved.
Fantasy Flight Games will stop doing them but another Asmodee owned publisher, Edge Entertainment, will pick them up.
Edge Entertainment is a Spanish company that, up until now, specialises in making games, translating them and bringing them to Europe.
I can hear fans sighing with relief around the world.
Now, on Twitter, it was suggested that it might not be right to use the word 'saved' and maybe this was Asmodee's plan all along.
Maybe so, but if that's the case, then it was a horrible plan.
A good plan would have been to prepare Edge Entertainment with the basics, you know, like some English language content on their website and a page to reassure people that their old products are still good and valid.
What happened instead was weeks of uncertainty.
I'd be astonished if sales remained the same. Why would you invest in a product range that was at serious risk of being discontinued?
For example, before Genesys was called out as an RPG that would be moved to Edge, Fantasy Flight announced Mutant Invasion! as a supplement for the yet-unreleased KeyForged RPG.
It seems improbable that any masterplan from Asmodee would have Fantasy Flight Games announce Genesys supplements mere days before trying to introduce a new brand as the custodians of the series.
So, I think 'saved' is an acceptable word to use for the future of Genesys, The Legend of the Five Rings and the Star Wars RPG.
It may be that moving management of those titles to Spain will save some money. I guess it makes the internationalisation of the titles easier if Edge was the company doing that in the first place.
Money, though, seems to be why Fantasy Flight Games wanted out. Not enough profit in RPGs, I suspect is the cause, and we've discussed that on previous episodes of Audio EXP.
Of course, RPGs don't need minis made in China and can act to diversify your product range to help you weather any global disruption to manufacturing and trade. You know, like American/Chinese trade wars or a Covid-19 pandemic.
There is a big games maker who might be doing that. USAopoly aka The Op – I wish they would make their branding clearer – have announced a new game and I think it might be their first roleplaying game.
The Op will publish Quests of Yore: Barkey's Edition as a boxed set with minis, dice, tokens and rules.
Quests of Yore is a roleplaying game featured in the latest animation from Disney and Pixar. The animation is Onward, just in cinemas now, with Tom Holland and Chris Pratt providing the voices of two elf brothers.
We're yet to see if The Op will do anything more with RPGs, but they're a trusted company, with a good record of handling franchises – they're the ones doing the Critical Role Munchkin game, for example, despite Munchkin being a Steve Jackson game. So, if the Op wanted to start pitching for RPG licenses, then they'd be in a strong position.
Right, let's do two more stories of RPG licenses going places and then move on.
First up is the sci-fi RPG called Kadimah that Chaosium had been working on. We've not really heard that much about it since it was announced. Now we know why it's been so quiet, Chaosium have been thinking about the future of the unfinished game.
In short, and using my words, Chaosium don't want to overstretch themselves and under deliver on a game. They want to focus on the Rivers of London, and they're just about the launch the often delayed Kickstarter for the Red Thread of Fate game. So, they want out of Kadimah.
Chaosium, who I've noted before as generally trying to do the good thing, have given Kadimah to Darker Hue Studios.
I say 'give', maybe it was sold, I don't know. I suspect 'give', though.
Why Darker Hue Studios? Darker Hue is essentially the publishing vehicle for Chris Spivey and Chris Spivey was the designer on Kadimah.
I've only ever heard good things about Spivey's work, and perhaps Kadimah will be the first of his games that I back or buy. I hope it goes well for him.
Sadly, things did not go so well for Jetpack 7 when they announced plans to Kickstart a 5e setting called Adventures in Dugatai: The Mystic East.
The immediate response on Twitter was one of concern. It was felt that the mere concept of 'The Mystic East' leaned too heavily on unwelcomed Asian stereotypes.
Now, as it turns out, Jetpack 7 had even worked with someone to help avoid that. They had been told not to use words like 'Oriental' to describe the setting.
Jetpack 7 listened. That was good of them. I think it would have been incredibly easy to be defensive about the project. The tiny publisher had no doubt been working very hard on it, and they must have thought they had taken all proper steps.
Very quickly, Jetpack 7 decided to drop the project. They didn't want to offend anyone. They wanted to help.
Okay, since we're talking about small studios let us talk about 2 Head Turtle.
For march, Geek Native's patrons had a list of Itch.io publishers to vote into the limelight of the RPG Publisher Spotlight. 2 Head Turtle won.
I wasn't able to find anything about them, and I certainly wasn't able to get in touch with the talent behind the scenes. 2 Head Turtle is entirely anonymous.
So, for this month's RPG Publisher Spotlight, Geek Native has introduced the one game we can attribute to the studio, and that's a game called Godfossaken, not Godforsaken, but a name that uses 'Fossa' in the middle. Fossa are a rare type of cat.
Godfossaken is an alternative version of the already spooky Pied Piper story. Here's the pitch;
Three years ago, your home was overrun by vengeful ghosts.
Two months ago, a stranger came, promising to drive them away.
One week ago, things finally began to return to normal.
Last night, all the children vanished. The stranger is to blame.
Today, there will be justice.
Sound interesting? Godfossaken doesn't require a GM.
Since is coverage was supposed to be a Spotlight piece, I used the extra time to talk about Itch.io. Have you found that site yet?
It's an alternative marketplace for games. Most of those games are indie computer games, but you can sell your PDF RPGs there instead. If you're not a fan of Onebookshelf, the DM's Guild and DriveThruRPG, for example, then Itch.io might be worth looking at.
If you are a Geek Native backer on Patreon, even if you're just throwing in $1 a month, they can vote in the April poll. Please do. If the RPG Publisher Spotlight can help support smaller publishers, then surely that helps everyone in the community in the long run.
The 2020 Origins Awards Nominees have been announced as well. Origins are all about supporting publishers too, especially innovative ones.
I won't run through all the nominees, check on the blog – you'll find a link in the show notes – for the full list. However, I'll do the board game and roleplaying game categories.
Board Game Category
Cloudspire by Chip Theory Games
Colors of Paris by Super Meeple / Luma Imports
Guardian's Call by Druid City Games / Skybound Games
PARKS by Keymaster Games
Prêt-à-Porter by Portal Games
Red Alert: Space Fleet Warfare by PSC Games
Tonari by IDW Games
Tricky Tides by Gold Seal Games / Zafty Games
Role-Playing Game Category
Alien: The Roleplaying Game by Free League Publishing
Over the Edge (3E) by Atlas Games
Pathfinder Core Rulebook (2E) by Paizo Inc.
Star Crossed by Bully Pulpit Games
Teens in Space by Renegade Game Studios / Hunters Entertainment
I hope, though, that the Origins Games Fair goes ahead. The organisers of ChaosiumCon Down Under have called it off due to concerns around Covid-19.
This pandemic is causing all sorts of economic damage. There are tricky ethics associated with it too. Who wants to be making money off other people's suffering?
I think Astral, the virtual tabletop, have found the right note. This is a company that can help with social distancing by letting you do your regular gaming session with friends over the internet.
They've announced that their pro-features will be free for everyone until the end of April. If you're paying for that already then you're getting two months credit.
I'm not sure how much money that is for the company. Hopefully, they have enough pro subscribers to be viable. In this instance, I don't think Astral are milking the hardship of Covid-19 and self-isolation. I think they've found the happy middle spot when they'll get some marketing success out of doing the right thing.
A company that finds marketing pretty easy due to the power of their fans is Marvel. It's a nice position to be in, and this week they released the final Black Widow trailer.
The focus is very much on the villain Task Master. He's a baddie who can learn other people's moves by studying them and is so good that he can even predict what moves the heroes he's fighting will do next. Except for Deadpool, of course, because Deadpool doesn't really know what he'll do next.
The movie is set after the events of Captain America: The Civil War, and we can see Task Master mimicking Black Panther. That's led to speculation of exactly how and where he could have studied that particular hero.
Are that just fans looking for theories to discuss or trying to claim the 'I told you so' as early as possible? A surprise twist could be Task Master turning out to be a character we've already seen.
What do you think?
Lastly, a comic book story that caught my eye this week is Valiant launching Savage.
They're starting again with the character, I think, so if – like me – you know nothing about Savage, this is a good series to start on.
Savage grew up on an island full of dinosaurs, and each day was a battle to survive. Then, somehow, he's found and taken to London, where he becomes a viral phenomenon.
I imagine you could tell a whole story around that as a reflection of modern culture through the eyes of a caveman.
Maybe Valiant does that, however, what they also do is invade London with dinosaurs.
On that note, let's call it a wrap. Keep safe, watch out for dinosaurs and wash your hands.
Roll for insight. What does your success tell you about this article?