Hail and well-met anime fans (and you too, the anime curious!). In this column, you'll find a collection of mini-reviews.
The goal of Irregular Reconnaissance is to let you quickly scout for anime shows worth watching or assess shows you've found already and are wondering whether to commit too.
As a result, you'll find reviews of whole articles or batches of episodes from series as well as the occasional micro-review of films.
Each mini-review always ends in the same way; with a quick recommendation and a pointer to where you can legally stream or buy the show.
Right, with that said; let's get on with the anime mini-reviews.
Sirius the Jaeger
Episodes 4 to 12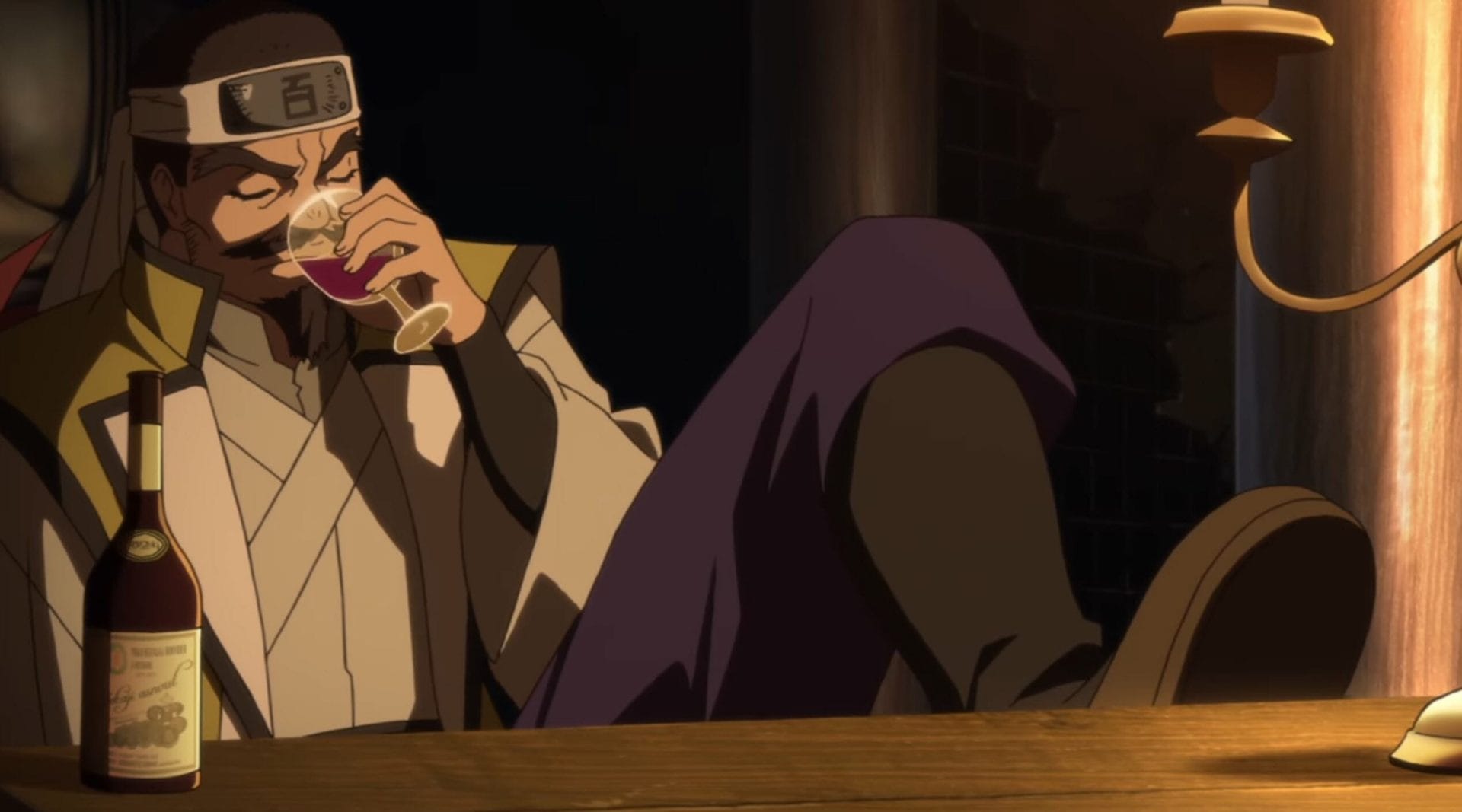 Sirius the Jaeger is one of those animes that tries again and again to hit the top tier but doesn't quite make it. The illustration and animation are top-notch. The characters are pretty interesting with the possible exception of our hero. The plot holds promise but ultimately is the weak link in the chain.
This could be a vampires-versus-humanity story. Instead, we've more of a personal story, and we never entirely build that personal connection. That, I think, is part of the problem with professionally aloof heroes.
While there's frustration, at times, for Sirius the Jaeger's failure to tap into that promise it remains a safely entertaining anime. At worst; it's average.
Status: Average.
Where: Netflix
Iron-Blooded Orphans
Episodes 1 to 25
I nearly gave up on this anime, even after the first three episodes. The problem is the wealth of history and background Gundam shows can tap into. They mean nothing to me. I don't get the significance of Gjallarhorn. I don't recognise the mech/Gundam so get nothing out of iconic encounters.
I had thought the best thing about the show was that one of the characters was called Biscuit.
However, Iron-Blooded Orphans: Mobile Suit Gundam manages to do the things many great sci-fi military stories do; they made the politics and the pre-battle interesting.
Let me explain, it's the politics that result in fighters being in certain positions, or betrayed, or reinforced, etc. In turn, this creates exciting situations for the Iron-Blooded Orphans to try and fight out of.
So, as the episodes ticked over and I began to care more about the fate of the young troupe of mercenaries, then the show became much better.
I'll watch season 2.
Status: Good.
Where: Netflix
Levius
Episodes 1 to 12
Steampunk cyborg boxing!
Levius as that animation style I, and I suspect many others, now associate with Netflix. Washed out colours that live in the uncanny valley of CGI and traditional illustration. So, in one respect, Levius feels safely Netflix. In others; it's different. Netflix has never tried steampunk before or even sports.
Yes, Netflix has other fighting animes, Baki for example, but Levius is different.
We have a war orphan who lost a limb, but only one, which enables him to be a professional boxer. In this world, normal humans can't compete against the punches thrown by the mechanical wonders powered by magical steam.
The boxing matches are compelling and perfectly timed, I don't think you're likely to get bored watching one or waiting for the next.
Really, though, it's the story of discovery and redemption that makes Levius interesting. There's an evil at work that may well ruin lives.
We need a season two. The plot has barely begun.
Status: Good.
Where: Netflix
Konosuba – God's Blessing on this Wonderful World!
Episodes 7 to 11
We last looked in on Konosuba back in July of 2019, and I said watching more was not a priority.
Well. Here we are. Months later.
Konosuba is popular, but I think it's overrated.
An uncharismatic neet is thrown into a fantasy world, so he can become a hero and defeat the devil that threatens it. The goddess who gave him that quest ends up trapped in the world with him (and never seems to discover panties).
It's undoubtedly the fan service that keeps the show popular as there's very of anything else. The plot arch basically trails off after the mid-season boss because the so-called heroes are so useless and we need to give each personality a mini-story of their own.
Only Darkness, the masochistic paladin is worth watching.
Status: Watched, not recommended.
Where: Crunchyroll
Blackfox
Film: 1h30m running time
Blackfox has one of the best opening sequences I've seen in a long time. It's a wonderful ninja/martial arts chase through a house, and it'll keep you on your toes.
The problem of a grand opening is that it puts pressure on the film to do as well. Blackfox only struggles to do this at times, for the most part, the plot develops at a healthy pace.
You absolutely care about the characters. Here we have a mix of relationships and action-drama that works.
Is this a superhero story? Blackfox fighting to get revenge on the corporation who betrayed her?
I think so. It's absolutely an origin story that concludes leaving you to expect a series follow-up. Maybe that'll happen.
Status: Worth it.
Where: Crunchyroll
Do you agree with the conclusions for each of these shows? Let us know in the comments below or whether you have any recommendations of your own.