Welcome home.
This is Audio EXP for the 22nd of February 2020, and the title of this episode is 'Do RPGs make enough money? D&D and FFG'.
[The following is a transcript of Audio EXP: #32]
[Also on Stitcher | Spotify | Apple | Google]
Do tabletop RPGs make enough money?
That's the question I want to begin Audio EXP #32 with. On last week's Geek Native highlights podcast we talked about Dungeons & Dragon's future. Hasbro, the company that owns Wizards of the Coast, would announce that future.
We speculated on what the announcement might hold. Yes, computer games, that's a given. Probably for the next-gen consoles, mobile and PC.
Then we wondered whether they would buy a virtual tabletop, look into different direct to consumer marketplaces or even invest in an electronic board game subscription model.
In the end, they only talked about computer games. There's Baldur's Gate III and Dark Alliance, which we already know about, and now five more computer games we know nothing about except we'll get one a year.
That's it.
Hasbro and Wizards of the Coast did talk about esports and even location-based experiences.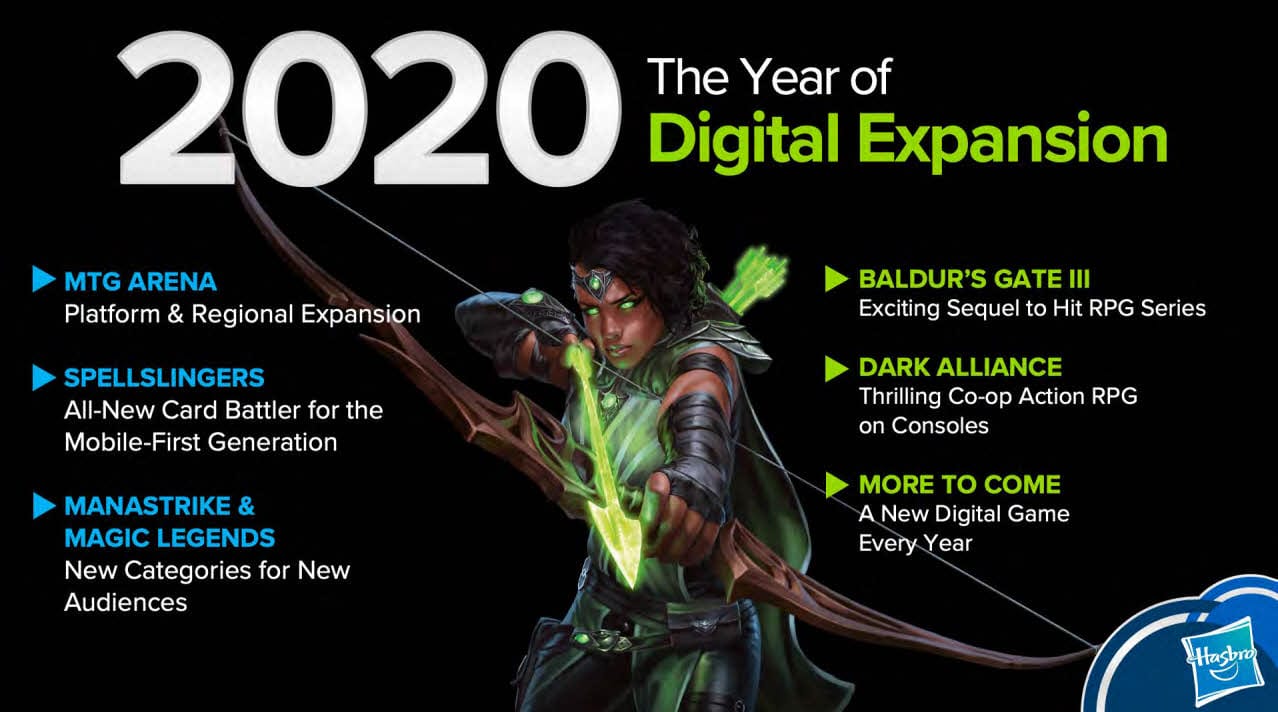 They didn't talk about new tabletop experiences, no new settings, rule systems or anything like that. If you're interested, you can find my teardown of their London Toy Fair presentation on Geek Native. The link, as always, is in the show notes or on the transcript on the blog.
In my write up, I point out we may still hear from Wizards of the Coast about tabletop D&D plans. The London Toy Fair audience, I argue, was a corporate one. They care about the big money headlines; China, average revenue per user and huge investments like a suite of computer games.
I think that's right; however, the flip side of that is they care less about the tabletop game because there's not enough money in it to interest them.
For a brief hour, I did wonder whether dramatic news would come from the presentation.
You see, that same day, Hasbro announced they had renewed their Star Wars deal with Disney.
That could combine with bad news we've had this week.
The bad news is Fantasy Flight Games is getting out of RPGs. They're the company that currently holds the Star Wars RPG license.
Let's just put some disclaimers in place. A site called d20 Radio has done some excellent work and found a source, who they are keeping a secret, who has confirmed the long term plans of the Asmodee company is to dump RPGs.
There's a sort of non-refusal comment from an FFG exec on Twitter but still no straight-up press release or announcement from the company. Given, though, that the RPG department is basically gone at this point I don't think anyone either doubts or is surprised by the news.
Imagine, though, Asmodee or Fantasy Flight Games moving away from their Star Wars games the same week as Hasbro announces a Star Wars deal and wants to talk about D&D.
The idea of Wizards of the Coast running Star Wars, I guess, still is possible but as of Hasbro's big announcement, it isn't a thing.
I guess the next chance of interesting D&D news slipping out is PAX East on the 27th. We know that Larian Studios, the company making Baldur's Gate III will be and will stream an actual play demo.
I've already seen speculation around Baldur's Gate IV. I'd be surprised if we get that confirmed at PAX, but it's not impossible.
I also found myself thinking about the money in RPGs as I wrote up Geek Native's exclusively RPG news focused Routinely Itemised: RPGs this month. It's supposed to be an easy scan of bullet-point headlines.
Not this week, not last week either. Why? Kickstarter is encouraging people to launch RPG zines. These are often little RPGs or one-shot games, and there are dozens of them.
Rather than being a good week to launch an RPG zine, I have to wonder whether it's a terrible week to do it. So much competition and there's only a finite amount of money to go around.
Even the RPG Publisher Spotlight of the month has a money focus on it.
As a recap, this month Geek Native's Patrons voted for Palladium Books.
Palladium is absolutely the most iconic company the column has focused on. The goal has been to help promote indie studios, but I think Palladium qualifies. There are four people in the company, it's not a publishing powerhouse.
Now, the goal of the Publisher Spotlight is to help publishers and to highlight them. Palladium is an old company, and they've certainly had some rocky Kickstarters. Geek Native covered the news of the loss of the Robotech license, that's one they held for 30 years.
People still love Rifts, though, and I'm still a fan of their little known Beyond the Supernatural and, despite some flaws, Teenage Mutant Ninja Turtles the RPG has a special place in my heart.
Did you know Palladium had to survive an employee stealing a million dollars from them? It was embezzlement. I think a lesser company would have folded.
I think my Rifts collection has about the same space on my shelves as my Wizards of the Coast authored D&D books.
However, my small library of RPGs is nothing compared to some people's computer game collections.
How many computer games do you have?
Fanatical, a company that organises legal and legit bulk-buys of Steam keys for resell, ran a survey to discover that the average gamer they speak to has 770 games. They calculate you need 931 games to be considered a games collector.
Yikes, I'm miles behind in my computer games. I'd have more, but I sold most of my spinning discs when I moved flat.
We can circle back to RPG news again as an important company has just made it easier to find games for your collection. DriveThruRPG has added Romance and LGBTQ+ genres to their navigation.
I'm pleased.
I had expected complaints about 'forced diversity' or 'I don't want sex in my games'. I didn't get any of that.
You see, if you don't want to look for RPGs that feature LGBTQ+ characters, then you don't need to. If you, though, it's now easier to do so. Surely that's a win-win?
If you are looking for new RPGs, then there are a few quick headlines to mention.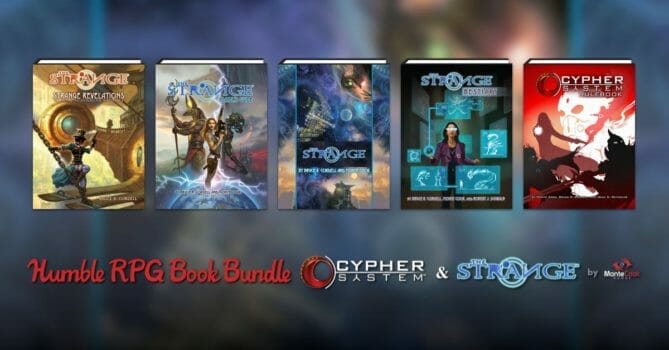 Monte Cook Games has a Humble Bundle deal running where you can get The Cypher System games and The Strange.
The dark sci-fi Black Void now has a free quickstart. I like the Black Void, it's different in tone and style. I know it's not everyone's cup of tea, though, so I think the quickstart is a good idea. It's a risk-free introduction to the game.
Ironsworn is a high acclaimed RPG and did you know the PDF copy of the core rules is free? Ironsworn got a large, and not free, supplement in the form of Ironsworn: Delve this week. Absolutely work checking out as Devle supports the Ironsword trifecta of solo-play, co-op play and traditional with-a-GM-play.
Another way to reduce risk is to see what's been winning awards. Crunchyroll just released the results of Anime of the Year.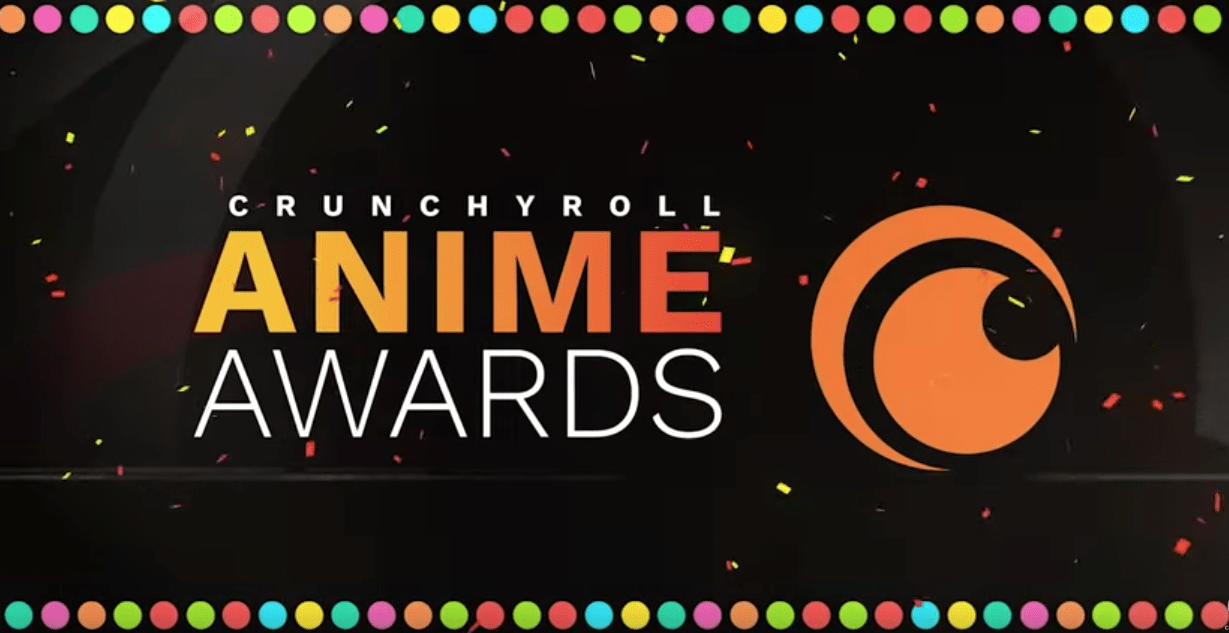 Demon Slayer won, which maybe isn't a surprise, but it wasn't as dominant as I expected.
Tanjiro won best male character (called best boy by Crunchyroll), but it was Raphtalia from The Rising of the Shield Hero that who won the best girl.
Best Fantasy went to The Promised Neverland, and Best Drama went to the Vinland Saga. I need to watch both.
Speaking of which, there's a backlog of Irregular Reconnaissance that's living up to its name and in need of a write-up. Perhaps now I've said it on the podcast, it'll happen.
I want to finish up with three bits of comic book news.
First up is Bad Idea.
I'm calling Bad Idea the best comic books you won't be able to read. It's a new publisher, made from ex-Valiant staff, and they're not doing digital. They're only doing high-quality print and they're only doing it with 20 shops.
In other words, only 20 stores around the world will sell Bad Idea comic books. Maybe 50, if things go well.
But unless there's another revenue stream, I don't see how things can go well. Perhaps you can subscribe to physical comics directly from Bad Idea themselves?
In Valiant news, Shadowman is coming back. Cullen Bunn will write and Jon Davis-Hunt illustrating. I'm up for that, and I know I can easily and safely buy the new series from Comixology.
Lastly, I looked at indie comic Woodland Creatures and realised the so-called heroes are actually murderous werewolves with little regard for human life.
Curious about the appeal of anti-heroes I reached out to author Cristina Roswell and asked her about it. We seemed to agree that sometimes being able to escape responsibility is attractive. You can find the full interview on Geek Native.
And with that, let's call it a podcast and pick up next week. Keep safe and be well.
Got something helpful to add? Please let us know via the discussion area below.