I've not read any Shadowman since the 2012 Birth Rites which gripped me at first, but I soon drifted away.
Now Cullen Bunn (Rogue Planet) is writing a new Shadowman series for Valiant and with Jon Davis-Hunt illustrating.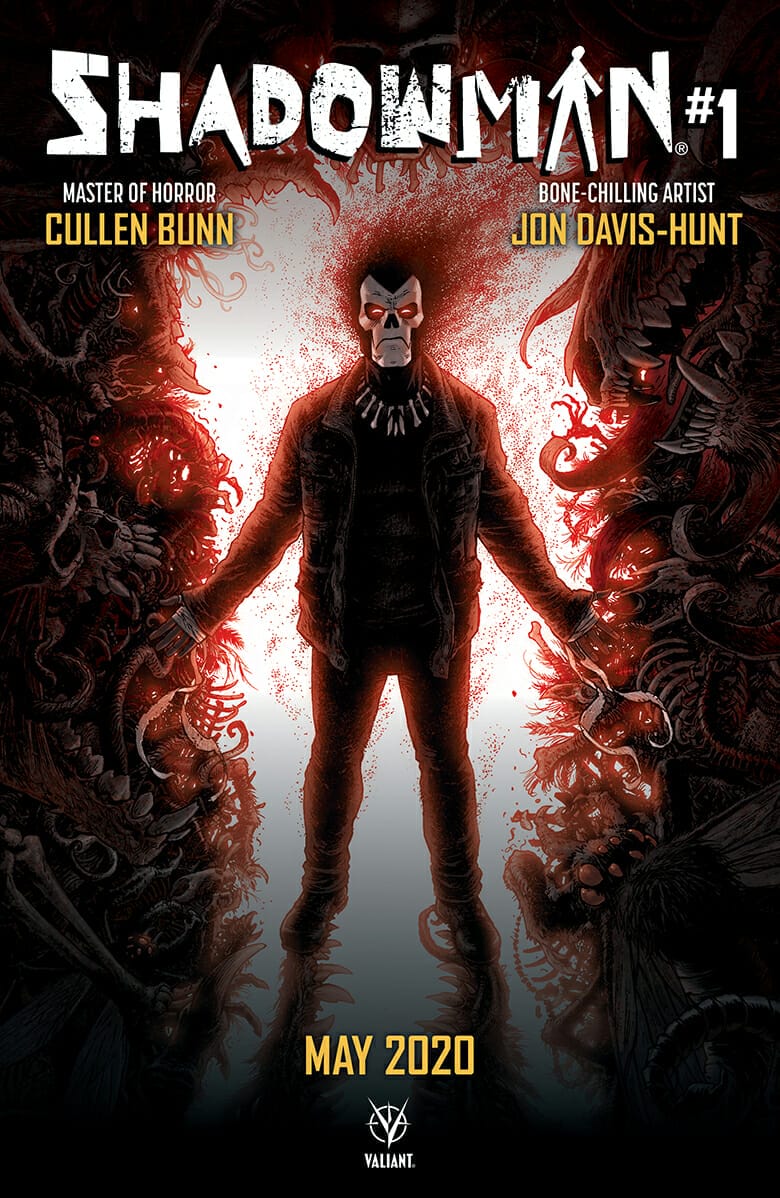 This time, Jack Boniface's encounters with Deadside are going to stay with a horror theme. Each chapter will be a standalone horror story.
Cullen told press;
We're taking Shadowman in some directions he's never been taken before,"
He's confronting a growing supernatural threat that is popping up all over the world. We are introducing the concept of the Blight, which is a weakening of the veil between our world and the Deadside. And these Blights occur in places of great sorrow and misery and evil."
We're also introducing a new villain who will be changing the face of the supernatural in the Valiant Universe."
Jon Davis-Hunt was also on hand to tease what the Shadowman relaunch has to offer, saying;
If you like horror, or action, or superheroes (and certainly if you like all three of those things), then this is definitely the book for you,"
If you don't like any of those things, then this book will change your mind. And did I mention the demon punching? Demons get punched. A lot."
Meanwhile, Heather Antos, who will be editing the new line, offered up;
This is a horror comic dream team that looks and feels unlike anything I've experienced before. Everything is just… clicking. Each member of the creative team is a true master of their craft… and their craft this year is horror."
Shadowman #1 is due out in May.
Share your thoughts with the community by adding a comment to this post.