As we come to the end of 2019, with DriveThruRPG's help, Geek Native has been looking at the best selling RPGs, supplements and accessories published this year.
You'll find a list of links to those charts, genre by genre, after the timeline below.
The start of 2020 feels like a good time to look back at the last 10 years of RPG releases on DriveThruRPG. The site has become an enormous success, and while games like D&D, Pathfinder and Star Wars aren't sold there, it is fair to say that DriveThruRPG trends are indicative of RPG industry trends.
So, starting with 2010, let us find out which RPG product was published that year and became DriveThruRPG's best seller.
Dresden Files RPG: Your Story
By Evil Hat Productions.
Vampire: The Masquerade 20th Anniversary Edition
By White Wolf.
Shards of the Exalted Dream
By Onyx Path Publishing.
Shadowrun: Fifth Edition Core Rulebook (Master Index Edition)
By Catalyst Game Labs.
Shadowrun: Run & Gun
By Catalyst Game Labs.
Mage: The Ascension 20th Anniversary Edition
By Onyx Path Publishing.
Exalted 3rd Edition
By Onyx Path Publishing.
Star Trek Adventures: Core Rulebook
By Modiphius.
The Witcher Pen & Paper RPG
By R. Talsorian Games Inc.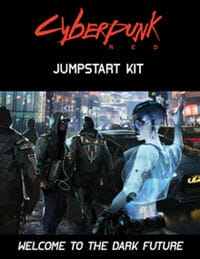 Cyberpunk Red Jumpstart Kit
By R. Talsorian Games Inc.
The best selling RPG products of the decade
If that timeline didn't work for you then here's a handy text backup, complete with links to where you can still find each of these PDF titles on DriveThruRPG today.
The best selling RPG products published in 2019
Over the last two weeks, we have been working through the genres supported by DriveThruRPG and taking a deeper look at RPG products in each.
There's an overlap, you'll find, as games can belong to more than one genre. Changeling, for example, is an urban fantasy and therefore both a modern RPG and a fantasy RPG.
Yes, technically the decade begins in 2021.
Creative Commons credit: Shadowrun Orc girl runner by Ilia Bek Art.
Update: 'DriveThruRPG' added to the title for clarity and those coming to this post out of sequence.
Got any exciting geeky news or useful RPG tools? Get in touch through the contact form.