Welcome home.
This is Audio EXP for the 21st of December 2019, and the title of this episode is 'The year's most popular RPGs and character sheets'.
[The following is a transcript of Audio EXP: #23]
[Also on Stitcher | Spotify | Apple | Google]
It's been a busy week at Geek Native.
Audio EXP is the blog's highlights show, and so I'm going to do the usual thing of headling some of the interesting and popular articles, talking about each one a little bit.
This week, and next, the blog has been publishing the best selling RPGs of the year. I get to do this because DriveThruRPG kindly shares some data. I'm doing it by genre, and there are more genres than there are days in the week, so I've not yet finished, but at the end of this podcast, you know the most popular fantasy, sci-fi, horror, anime and family RPGs published this year.
Let's start by talking about character sheets. I gave a little boost to a smart idea I spotted on Reddit. A pair of gamers using the pseudonyms Axelle123 and Inuyasharuls had made some changes to the D&D character sheet so that it was easier to read if you suffered from dyslexia.
They had very kindly shared a Google Drive link to where people could download the sheet. It was a project they had done for their own gaming group, as several players were dyslexic, but there was absolutely no harm and potentially some good in sharing their project.
Geek Native gave that share a signal boost.
Social media loved it, especially Twitter which, by and large, was full of people who found the sheet useful and were pleased to see such a smart and thoughtful idea.
It's been a popular post, wracking up some of the most retweets and pageviews the site has had this year. It joins discoveries like the hex table IKEA was selling that people just seemed to like finding.
People didn't just like the fact the pair had bothered to make an effort. I noticed many people appreciated the visual element of the character sheet, with icons and not just words.
Axelle has spent hours and hours answering questions on Twitter. The pair of them have now republished the character sheets, adding more options, making changes when people rather forthrightly shared their opinions.
Good people.
Here's another good people story. The Name of the Wind author, Patrick Rofthfuss, has raised more than $500,000 for charity with his Worldbuilders effort. The money came from geeks who donated or bought geeky stuff in the charity auction.
He also revealed plans to take part in a regular Temerant actual play podcast. Temerant is the name of the world The Name of the Wind is set on.
His series is unfinished, his books full of clues and so I imagine many people will be wondering whether or not we'll get answers from the podcast.
I don't know. I doubt Rothfuss would spoil his own books. I do think, though, that we'll get a better understanding of the world and that might help us answer puzzles more quickly.
I think many fans of the Kingkiller Chronicles will be tuning in.
Then we have news of people tuning out. Wizards of the Coast have rather abruptly announced you have until the end of the year to rescue your characters from the Dungeons & Dragons Insider.
They'll be lost forever after that.
The Dungeons & Dragons Insider, known as DDI, is software that lets you manage for Fourth Edition characters, monsters and at one point it also brought you extra content.
It was a subscription fee business, charging money monthly.
However, the latest version of the app used a programming language called Silverlight. This was a system invented by Microsoft for applications that interacted with the web.
However, Microsoft has given up on Silverlight, and it's no longer supported. As a result, Wizards of the Coast can either spend time and money recreating the program in a modern language or just let it go.
I know some people want Wizards to do the former; to relaunch DDI for today's web.
I totally get why. If you used a tool, then you'll be disappointed that it's been taking away from you.
However, keep in mind that Wizards of the Coast don't even have software to support D&D Fifth Edition. They've outsourced that to Fandom, the company who runs D&D Beyond.
There's no business case for Wizards of the Coast to write software for D&D 4e when they won't do it for D&D 5e. That would be a weird strategy.
You can say that we discussed some weird strategies for the launch of Book of Seasons: Solstices.
This is an anthology of D&D adventures now on the DM's Guild. If you know of the Uncaged Anthology then it's a similar sort of thing. Adventures on a theme. In fact, many Uncaged authors contributed to the Book of Seasons.
Those weird strategies? Well, we asked whether or not you always have to kill the monster.
The writing team came back with 15 alternative suggestions; ranging from befriending the lonely monster to dating the monster.
I reviewed a game this week where you could argue we've become the monster.
It's a sci-fi game called GeneFunk 2090. The title I gave my review was 'biohacking D&D'.
Yep, this is another D&D 5e powered game.
If you start with cyberpunk but then add in bio-technology then you'll get to the GeneFunk 2090 setting quickly. It's not that far in the future, but humanity has been adapting itself for specialised work, and the result is race-like breeds of people.
These gene-strains are very good at doing the things they've been created for. However, you could also play a mutt – the child of cross-strain breeding, a transhuman downloaded into an artificial body, an optimised human or, if you want, an average human.
It's not a fair world. The megacorporations have taken over, and a tiny number of individuals have power over you.
It's also a very well written RPG that was delivered promptly after a cleanly run Kickstarter.
It's full of great art, and I recommend checking it out.
It's not all about D&D, though. Here are some other stories that might interest.
The Lord of the Rings RPG, The One Ring, currently has two offers on The Bundle of Holding.
If you're a regular listener, then you'll know the significance of this. Cubicle 7, the Irish publish who makes The One Ring, has decided to give it up after unresolved conflicts with the license.
These two bundles aren't just an excellent way to max out your One Ring collection. They may well be your last.
In just a few days you'll be able to buy content from three RPG sourcebooks that have been unavailable for a very long time. We're talking about official Watchmen RPG material here.
Not just that; but Alan Moore approved content.
Alan Moore is infamous for disliking how TV and cinema have treated his comic book work. I get why.
However, there was a time when he and illustrator Dave Gibbons was keen for the worlds they had created to grow and be better understood. Both actually worked on Watchmen content for the DC Heroes RPG. The result was three Watchmen supplements.
At the end of the month and thanks to the new TV show, The Watchmen Companion is coming out. That book will have a whole host of content from these official RPG supplements made available again. I doubt it'll be the full RPG. If you buy a copy, then do let us know over on the blog.
There's also news that a|state will return. A|state is a pretty obscure RPG, so it's okay if you don't know it, but the setting wowed those of us who had a copy all those years ago.
The old publisher, Contested Ground Studios, is from Falkirk. That's a part of Scotland between Edinburgh and the Highlands, so you can see why you might not have seen a|state in conventions across the US.
The new publisher, Handiwork Games, is also from Falkirk. However, Handiwork Games already works on projects for the likes of Onyx Path Publishing and tabletop gamers now have a much more sophisticated social media for sharing interesting discoveries. The new a|state might prove to be so popular.
Why is the setting such a good one for an RPG? It's all set in a dystopian City which you cannot leave. You'll die if you do. Why? That's where the mysteries start, and so do the risks of spoilers. I'll keep tabs on the development for you.
Before we get on to the best performing games published this year, I want to spend just a little while talking about Mage Hand Press.
This studio is the winner of the December RPG Publisher Spotlight at Geek Native. If you support the podcast and blog by being a patron, then you get to vote in the Spotlight poll. The goal is to help shine the light of publicity on companies that might need it.
Did you know that Mage Hand Press used to be known as The Middle Finger of Vecna, but as gamers started to appreciate their products, they decided to rebrand for legal reasons?
Vecna is a lich-god from the D&D campaign setting of Greyhawk. There are rumours Vecna might be the Thanos-style figure in the D&D movie.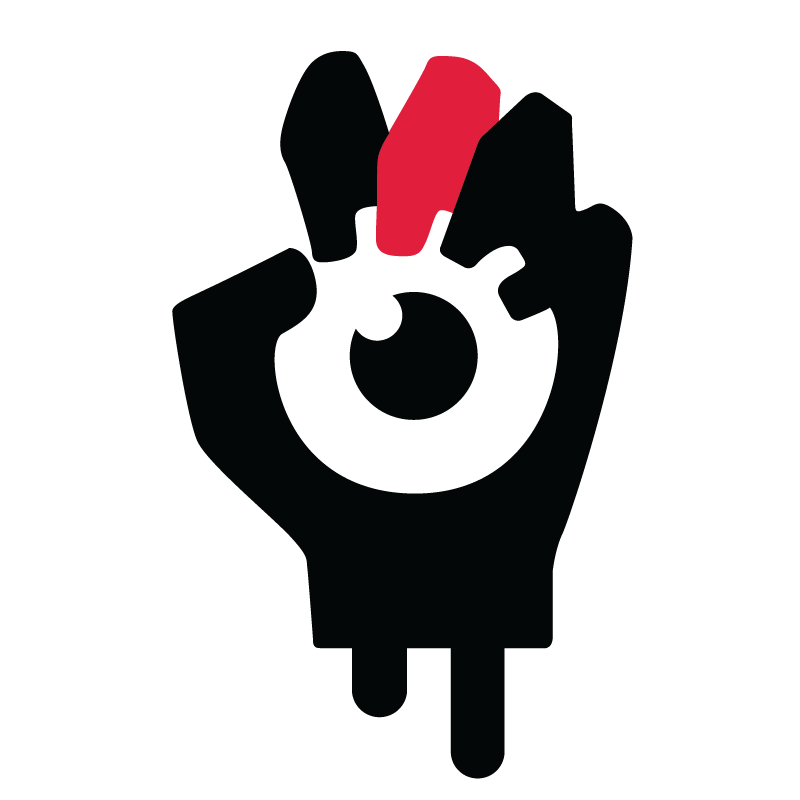 Mage Hand Press have just taken D&D even farther into the future than GeneFunk 2090 has done. They've brought a high-fantasy world into space. You've monsters the size of spaceships and combat rules to let your brave squad of dwarf fighter pilots take them on.
Right, lets look at five different genre charts and the best selling games for each. These charts look at games published this year and sold at DriveThruRPG.
We'll start with fantasy. The core D&D books are not sold at DriveThruRPG and nor is Pathfinder. Not first edition, not second edition. So let's call this chart the Other best selling fantasy releases of 2019.
In the first position: Shadowrun.
That's the Sixth edition of Shadowrun which is a science-fantasy. It's fantasy because publisher Catalyst Game Labs says so. They're also right; this is a science fantasy with magic.
In the second position, there is Changeling: The Lost. This is an urban fantasy where characters are fae-creatures. It's an Onyx Path Publishing contribution to the World of Darkness.
In the third position, there is Invisible Sun by Monte Cook Games. This is a surreal fantasy, and it costs nearly $100 in digital form. Wow. That's expensive, but it's clearly sold very well.
The full top ten is on Geek Native, and you'll find the links in the show notes.
This podcast tries to be brief, and so we're going to move onto the best selling sci-fi RPGs, accessories and supplements that were published this year. It's worth noting that Fantasy Flight Games does not sell their Star Wars RPG through DriveThru.
In the first position, we have the Jumpstart Kit for Cyberpunk Red. That's the official Cyberpunk sequel from R. Talsorian Games. If you're tempted by CD Projekt Red's Cyberpunk 2077 computer game next year, then this is the official prequel.
In the second position, Shadow of the Beanstalk from Fantasy Flight Games. That's a sci-fi setting for their Genesys RPG.
And in the third position, there's Shadowrun. That's the same science-fantasy Shadowrun that topped the fantasy charts. Catalyst Game Labs have tagged it as both fantasy and sci-fi, and it's hard to say they're wrong to do so.
Yeah, so, sci-fi seems to have done better than fantasy when it comes to blockbuster new RPGs for DriveThru.
The next category we're looking at is anime and cartoon. What are the top three best selling games or accessories published this year?
In the first position, there's Carbon 2185. That's a 5e powered cyberpunk game from Dragon Turtle Games. They've had a great year.
In the second place, there's the Robotech: Macross Saga from Battlefield Press. Oh, and third place, there's Robotech: The Macross Saga from Strange Machine Games.
Well done, Robotech. Your licensing strategy seems to have paid off.
At a glance, those three games fall very much more in the anime half of the anime or cartoon genre, but elsewhere in that list, you'll find two My Little Pony games from River Horse.
If you want specifically want family-appropriate games then, good news, DriveThruRPG has a category for that.
The top three games out this year and which are family-friendly are; Hero Kids the Hero Advancement Cards by Hero Forge Games and then in second place another Hero Kids supplement called Darkness Neath Rivenshore.
My Little Pony makes the top three in this category, with Tails of Equestria taking that space.
Lastly, for this podcast, we have the horror genre. This is not family-friendly.
The top three games, accessories or supplements are Eclipse Phase the second edition from Posthuman Studios, Rangers of Shadow Deep: Temple of Madness by Joseph McCullough and Occult Philosophy by Schwalb Entertainment.
Eclipse Phase is a highly regarded transhuman sci-fi. I've seen it joked that the PCs can be scarier monsters in it than the monsters are.
Temple of Madness is a supplement for McCullogh's Rangers of Shadow Deep series. I know people will discuss whether it's a close fit for an RPG list, but I think Joseph must work hard each and every year to do so well.
If you liked Occult Philosophy, then a game to look forward to is Bad Roll Games' Punkapocalytpic as they've got Robert Schwalb on board to write it. If Punkapocalytpic counts as horror, then it'll be more of a splatterpunk horror. Why? Mutant cannibals.
Christmastime podcasts should end discussing mutant cannibals. So, on that note, I'll see you next time.
Comments on this article can be made or left in the box below.