D&D's head has repeated that Wizards of the Coast have two more books in production that revive classic settings.
The studio is working on two brand new settings, one return to a setting, and that they're not Magic: The Gathering worlds. However, there's a big caveat to all this. These three might not get published.
Ray Winninger's update means we're likely to be getting an important book that's not a setting, and speculation now falls on Dranonomicon a significant D&D title yet to get the 5e treatment.
Another mystery is that neither of the 2022 Chris Perkins nor Wesley Schneider books is digital-only and are in a new physical format. This reveal is not immediately as exciting as speculating on the title but could be more dramatic in the long term.
We have D&D board games, so that wouldn't count. Have we had pureplay D&D card games?
What else could the "not seen before" physical format be? Augmented reality enhanced book?
If AR for D&D seems unlikely, then keep in mind that, just today, Hasbro announced an AR deal with Niantic for Transformers: Heavy Metal.
D&D hardbacks in A5 would be attractive, smaller, more portable and yet still possible to make affordable deluxe versions of would be an innovation.
As an example, the Broken Compass Adventure Journal is gorgeous.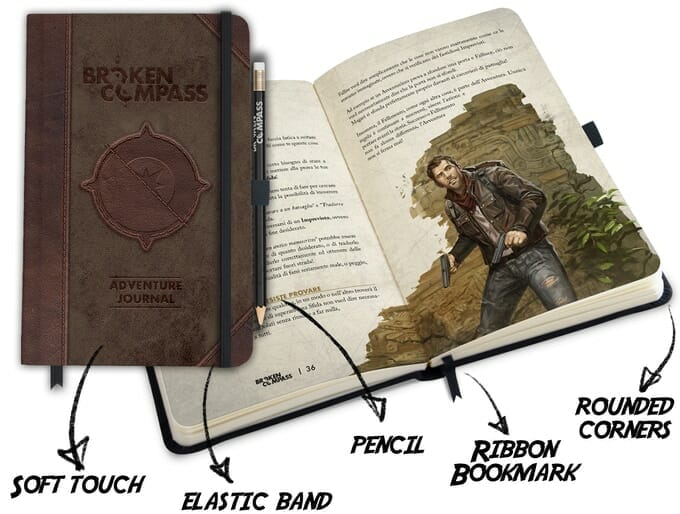 One contender is a subscription model, perhaps one that combines with a magazine approach. British publisher Rebellion is trying to launch such an adventure with its Adventure series, and that started with Tartarus Gate.
Subscriptions are popular with publishers as they are a more stable income than the spikes and ditches of quarterly new releases. Petersen Games offers the Cthulhu Mythos Saga for 5e on subscription.
Alternatively, a D&D and model combination, on a subscription or not, would be innovation, and late last year, Wizards of the Coast and WizKids did release a new eCommerce site called DnD Mini which could facilitate just that.
Technology is another route, and it's worth noting that Winninger has a tech background, with a partner like The Last Gameboard. This physical-digital hybrid allows players to move tagged physical models over an electronic board, one which could subscribe to a digital cartography service, with the model's movements being shared over the internet. A not-so-virtual tabletop.
Just this week, Renegade Game Studios (who are working with Wizards of the Coast on a 5e-powered Power Rangers RPG) announced a deluxe edition of the Vampire 5e Book of Nod on a parchment scroll and fake-stone tablet! Now, wouldn't that be a twist for D&D.
Comments on this article can be left in the box below.