On the 20th of June, at Twitch.tv/TPKroleplay there will be a special collaboration with Through the Veil project lead DND Elise.
The stream is to support #WomenInGaming and will support Hope Haven.
Hope Haven is a shelter that protects survivors of domestic and sexual violence, providing community resources and education. The refuge even offers animal housing and, amazingly, court advocacy to assist survivors through that, particularly stressful and overwhelming system.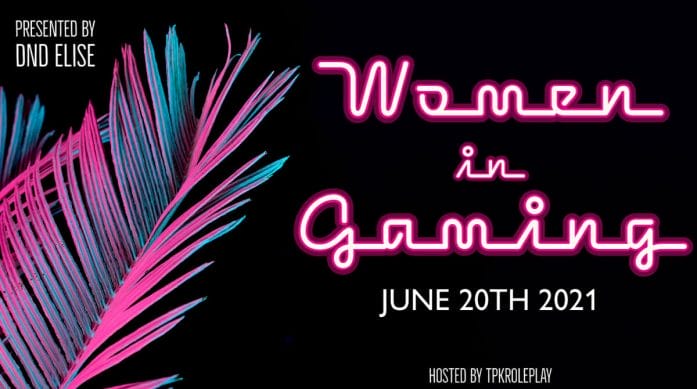 Women in Gaming stream schedule
10:00 AM-1:00 PM Fellowship (Apocalypse Engine) DM'd by @Lukalock
1:30-2:30 #WomeninGaming Round Table Panel moderated by @DNDElise
3:00-6:00 Weekend at Starhd's D&D5e game DM's by @DNDElise
DND Elise is prolific on the DMs Guild creating Dungeons & Dragons content. Most recently, Tartarus | Journey into the Underworld, a level 12 one-shot, takes characters into the ancient Greek underworld.
Looking for the comment section? It's just below.