Wizards of the Coast released Rime of the Frostmaiden this week, a new campaign setting/adventure with a horror theme set in the frozen North.
To put you in the mood for the new campaign here's a wonderfully animated trailer from SFM James.
Warning; contains some very light spoilers.
It's not just DMs like James who knew that the Rime of the Frostmaiden was coming. DMs Guild creators knew the release plan and, rightly so, have timed their own releases with companion products.
Surviving Icewind Dale
Laeral Silverhand's Notebook: Surviving Icewind Dale is one such product.
The 54-paged Icewind Dale companion from Cat Evans, Nikolas Totief and Sven Truckenbrodt contains 10 new deadly (and not so deadly) creatures, 20 new magic items hidden in the North and 35 spells that might help you survive the winter.
There's also 8 new NPCs to meet while exploring Icewind Dale and original art pieces.
Yeah, there's a goat.
The Surviving Icewind Dale team have included several screen grabs of spreads from the digital download.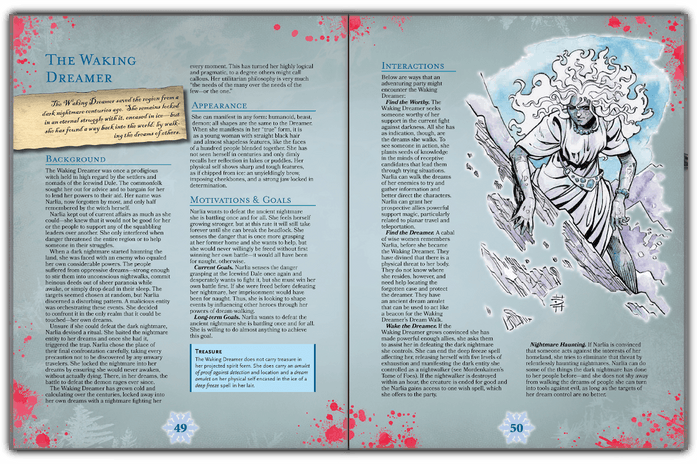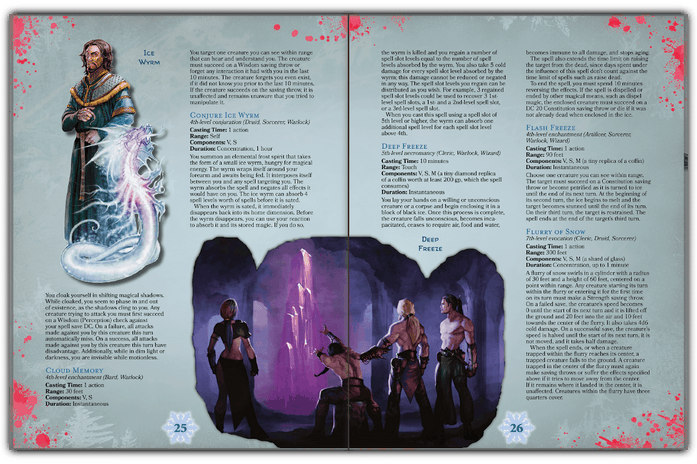 Most popular Icewind Dale companions
Here's a list of the most popular Icewind Dale companions on the DMs Guild that were published this month, including bundles.