Welcome home.
This is Audio EXP for the 22nd of August 2020, and the title of this episode is 'The beginning of RPGs'.
[The following is a transcript of Audio EXP: #58]
[Also on Stitcher | Spotify | Apple | Google]
Was Dungeons & Dragons the first-ever roleplaying game?
It's not a trick question, not really. It's widely accepted that the original D&D written by Dave Arneson and Gary Gygax, published in 1974, is the first tabletop RPG as they have come to be.
Yes, if you have this conversion in a large group then some old grognard will pop-up and claim to have been at an earlier game. Maybe that's right. Perhaps they're not misremembering things, but history remembers D&D as the first.
However, there is some wriggle room.
The first-ever game night, as we would recognise it as a tabletop roleplayer, happened three years before the release of D&D. The chap running the evening was Dave Arneson, the campaign setting was Blackmoor, and he was using a modified version of Chainmail.
Chainmail is a set of wargame rules by Jeff Perren and Gary Gygax. So, you could argue that the unpublished Chainmail hack was the first RPG.
There's also a commercial product called Diplomacy that dates back to 1954 that has something of a valid claim. Diplomacy isn't a fantasy game, you play world leaders, and you're trying to talk your way to success, forming treaties and allegiances to do so.
Ever played in a factional LARP? A live action roleplaying game. Diplomacy is a bit like that. You have to be the persuasive one.
However, Diplomacy was sold as a board game. I think people looking at it today would still describe it as a board game.
What was the second-ever roleplaying game?
If most people agree that D&D was the first RPG, then it is fair to say that most people agree that T&T was the second.
Tunnels & Trolls by Ken St Andre came out a few months after D&D. It wasn't pipped to the post, St Andre readily admits that he created Tunnels & Trolls because he liked D&D but found it too complicated.
Impressively, Ken St Andre is still active in the RPG community to this day, creating adventures and publishing. Ken's company is Trollhalla Press, and for this month Geek Native's Patreons voted Trollhalla into the RPG Publisher Spotlight. So here we are.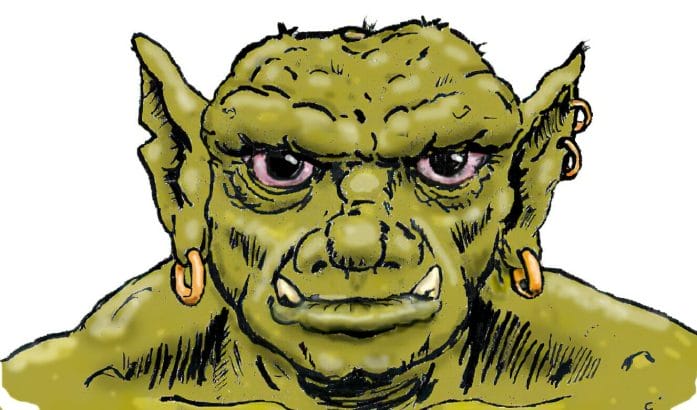 I reached out to Ken with no response and pushed on with the Trollhalla Spotlight anyway. In my introduction, I explain that it's not appropriate to nag a 70+-year-old icon of the tabletop gaming scene into an interview.
But let me get to that in a minute.
Tunnels & Trolls isn't published by Trollhalla. If you have a copy of the game, then it'll likely have Flying Buffalo on it. That's an angle the spotlight explores.
St Andre gave a stack of first-run Tunnels & Trolls booklets to Rick Loomis to take to the Origins convention and sell. Loomis did so and sold every one. A year later, the two had a gentleman's agreement in place.
It's often reported that Loomis and Flying Buffalo bought the rights to Tunnels & Trolls. That's not the case.
So, here's the thing. Writing a spotlight feature on a designer and a company is a great way to get their attention. This week, Geek Native was also able to publish an interview with Ken St Andre.
Ken is a generous interviewee, and we talked about what keeps him going. He highlights the need for support from good friends and about not giving up or getting distracted.
We talk about the difference between Trollhalla Press and Trollhalla Press Unlimited. The first is Ken's method to publish material for his games through DriveThruRPG. The second is a company with more commercial intent. It's Trollhalla Press Unlimited that owns the Tunnels & Trolls Adventures app you can play on your iPhone or Android.
We also talk about the future. Watch out for the Treasure of the Mummy Queen, a mostly solo adventure, or Power Trip, a superheroes variant of Tunnels & Trolls, Murder at the Ruptured Troll and perhaps even alternative combat system called Deadly Combat.
Yes, I know, we don't often use Audio EXP time to dig into the contents of the RPG Publisher Spotlight, but it seemed due. At the end of this podcast, I'll talk a bit about a new game that might be yet another evolution of the genre. And so maybe it'll all tie up nicely in a single narrative.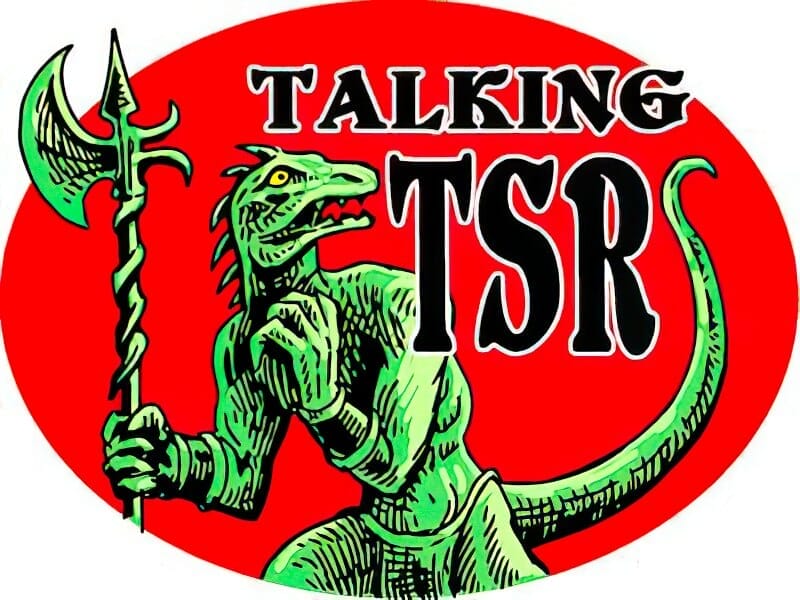 If talking about early D&D games, those published by Gary Gygax's TSR is your jam, then I've a Twitch show to recommend. It's called Talking TSR and its by Goodman Games.
Goodman Games has the rights to take some early D&D 1st edition adventures and republish them as D&D 5th edition games, often with spruced up reprints of the original adventures as an option.
If you're interested in the processes by which old D&D becomes new D&D then Talking TSR is a show that might well interest you.
If neither T&T nor D&D tempt you, then perhaps your system is Savage Worlds.
There's a new setting for the popular system available this week. It's called The City of the Steam Sun. It's a steampunk fantasy mash-up.
Take a city filled with smart steampunks, the sort of city that could conquer the world with its advanced science. Except, rather than conquer the world, it falls into the abyss and gets trapped on the edge of hell.
The steam sun is a mortal built device that lights the sky, created by the steampunks. The city is now exploring the surrounding area, sending out machines to assist scouts. The city has opened diplomatic channels with the nearby demons.
There's a free quickstart and two newly published core rulebooks if that sounds tempting.
Another interesting Savage Worlds setting is Suzerain Legends, which is a living open gameworld shared by many different groups.
Savage Mojo has a Kickstarter coming for Suzerain Legends, and if you sign up for information about it, then you can download a free adventure.
As usual, you'll find a link back to the transcript and resources in the podcast's show notes.
There's an indie studio called Nomnivore Games which publishes an RPG called Emberwind and the game system RISE.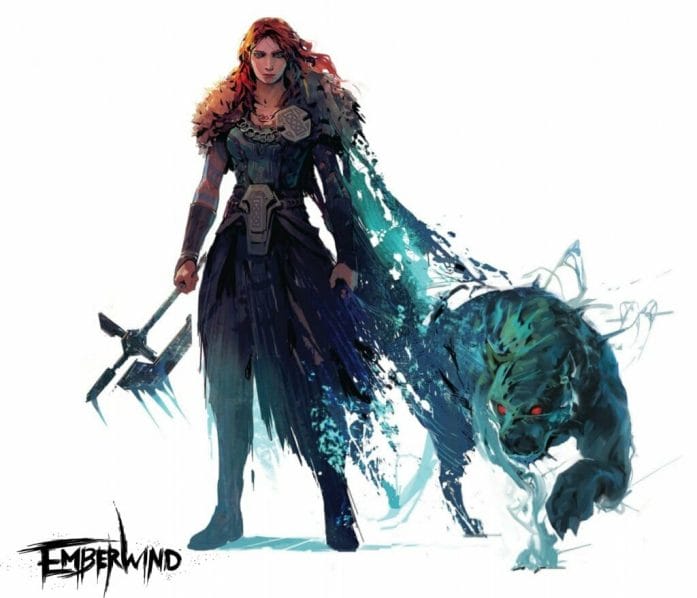 I think it looks good, but I've not played it.
What caught my attention was a post from the lead developer, Derek Chung, about the launch of a digital content creation suite called Nexus. In short, Nomnivore Games are making it easier for people to create content for RISE and Emberwind.
Why? So the RPG can keep up with the innovation and developments driven by players and gaming groups. Look at the rise of virtual tabletops or the use of Discord. Did any of that come from publishers? Not really. It came from players and Nexus is an attempt to catch up.
Also for your radar is a project called Arium from Adept Icarus. It's heading for Kickstarter with the of funding two books; Arium: Create and Arium: Discover.
The first book, Arium: Create is a system by which the whole gaming group collaborates on worldbuilding and collectively designs the setting. I asked Will Munn of Adept Icarus of examples of the worlds he has seen created and there's been Greek Mythology meets Romantic Comedy and Monster Hunting over at the Of Dice N Dames YouTue Channel and Dinotopia meets Magitek with Western which you can see at Wholesome Dad Gamer's Facebook page.
Another new game that might interest you is Dark World Studio's Acheron. It is currently available as a free to download beta playtest.
Set in an alternative 1930s, monsters, magic and mystery have come together. The Government controls history and Factions compete for resources.
This week, Green Ronin published Sword Chronicle.
This isn't an entirely new RPG. If you already have the Game of Thrones RPG, A Song of Ice & Fire the roleplaying game, then Sword Chronicle is a new setting and a slightly revised system.
The Game of Thrones RPG is out of license, so Green Ronin isn't making any more of it. However, the Chronicle System that powers it is their own and Sword Chronicle is a feudal fantasy that showcases it.
There's also the Chronicle System Guild for people like you and me to publish and sell our own material for the Chronicle System.
It's how the DMs Guild works, but unlike the DMs Guild it doesn't have a standalone site, the Chronicle System Guild like most other community content projects lives in a folder within DriveThruRPG.
Hopefully, Sword Chronicle and its Guild are ways for Green Ronin to make money during the lockdown.
If making money from RPGs is a thing you're brilliant at then it's worth knowing Wizards of the Coast are recruiting for a Vice President of Dungeons & Dragons. You'll have to be a heavy-hitting business person and have an eye for what gamers want to land the role.
Now, despite all these new and exciting RPGs I've not yet got to the game changer I mentioned before. That's going to be a computer game with a twist so let me get there in two steps.
The first step is to highlight the unofficial fan mash-up of World of Warcraft and D&D 5e. It's a thing.
You can down WC5E for free and this week a free adventure called Northshire was released for it.
A computer roleplaying game would be more of the same. Right? Even if was as innovative as Warcraft was back in the day?
Well, maybe. I think Quell is different.
To play Quell, you first put on a harness of resistance ropes and sensors. Then you stream to your smartphone, PC or Mac. To explore the world in Quell you have to fight through the hazards.
I don't mean your character has to fight. You do. You have to throw punches. You have to duck and weave. Quell is a fitness app, with a focus on boxing, that's expressed through a computer RPG.
The Kickstarter is going great guns. I didn't think I'd ever back a tech Kickstarter again, but I did.
Unlike VR, Quell doesn't need headsets or lighthouses. It doesn't try and build a virtual world around you. You just use your screen or cast to a TV. But it does use your body, and I think that's interesting.
You can bring a friend too. You can explore the world together, fight and kick-ass together. Is this another step closer to something different? Maybe. I think so.
And on that note, let's call it a wrap. Keep safe, stay out of melee range and see you next week.
Join in the discussion below, start us off or pop over to the chat portal.