I hadn't encountered the concept of shrug shirts before, and perhaps that's because it tends to be cold here in Scotland.
Cthulhu, though, that's on my watch list for interesting products, and that's what we find in Mandy x Monster Designs Etsy.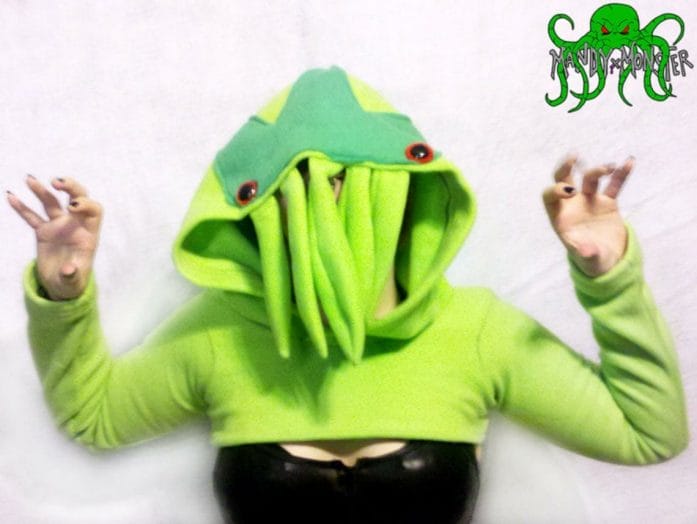 So, we've sleeves and a hood that combine to turn you into the tentacled maw of a Great Old One. It's one way to stand out while clubbing or at the local convention, provided the 'rona retreats and gives us our meet-ups back. Alternatively, you can dramatically become Cthulhu on your next Zoom call or while narrating the unfolding horror over Discord to your gamers.
Mandy makes these handmade shrugs to order and provides a sizing guide because makes can't be undone later. If you want; you can go darker green.
Got something to say about this article? Let us know in the comments below.