Welcome home.
This is Audio EXP for the 2nd of May 2020, and the title of this episode is 'Fighting back'.
[The following is a transcript of Audio EXP: #42]
[Also on Stitcher | Spotify | Apple | Google]
Yeah, I guess that's a bit of a strange title especially as this episode has news of COVID-19 cancellations but is also has stories of people actively getting on with their life, companies trying new things and some sort of progress.
I mean, is this the new normal? This week Geek Native added face masks to the web store.
Why? Redbubble, the company that powers the store, making each item on demand, added in face masks. These aren't depriving health workers of PPE because, quite frankly, they're not medical grade masks. These are the masks you to reduce the chances of you infecting someone else. Here in Scotland, the government is now officially requesting that citizens wear them.
So, why not? I adapted as many of the designs already in the store as possible. Yep, I even turned famous last words into face masks. Hopefully, that's sassier than it is tacky, but so far the dragon and the cursed dice have been the most popular.
The more significant COVID-19 versus geek story of the week is the cancellation of UK Games Expo. Gen Con has decided to delay registration but, at the time of recording, is still hoping to go ahead.
UK Games Expo already moved once. In fact, Tabletop Scotland even rescheduled to stay of their way. It looks as if the UK is lagging behind in the recovery effort after we finally got around to factoring in deaths in care homes. As a result, I guess the UK Games Expo people thought it was unlikely the NEC would be either free or safe to use this year. There's currently an emergency hospital at the location.
Now, no UK Games Expo is disappointing for gamers, but it can be seriously bad news for companies. It's a marketplace. It's where the big news is made.
Sure, you can sell online but without the mouthpiece of the convention to broadcast your latest goodies then who is going to know to check out your store?
With that in mind, I'm pleased and pressured to present the bittrays on Geek Native. Bittrays are a new invention and you were going to hear about them at UKGE. Now you're hearing them about them here instead.
What's a bittray? They're fold up trays to store your meeple, tokens and cards during a board game.
They're also very pretty. I encourage you to check out the site and the pictures we have of All Rolled Up's designs.
a Rafflecopter giveaway
You may well have heard of All Rolled Up too. They, essentially, invented the fold-up dice trays that are so popular as Kickstarter bonuses. If you have an official publisher branded dice tray then it's probably All Rolled Up.
The bittrays are similar in design, but smaller in surface area and designed to support cards so you can draw from them during the game.
Geek Native has three sets of seven rainbow bittrays inbound. That was what I could do to thank All Rolled Up for letting me talk about them. I don't need three sets of bittrays, though, so I'm going to give them all away, and there's a competition on the site.
The competition is easy to enter but hard to win. You do need to login into a widget to manage your entry, but you're not going on to any mailing lists. I just need that widget to manage entries and pick winners at random.
To get 1 chance of winning a set of 7 bittrays you just have to tell the widget whether you've ever had a piece of a board game go missing. You get another chance of being a winner if you visit the All Rolled Up Facebook. Just visit, you don't have to like it.
There is another competition on the site this week too. It's for Life is Strange: Volume 3. That's the official comic book spinoff from the game.
To enter that competition, you also have to answer a multiple-choice question with no wrong answers. Where are all the time travellers from the future?
a Rafflecopter giveaway
Right now, each chance you have of winning Life is Strange is about a 2% chance of being the winner. Sorry to say, if people flood to that competition as a result of this podcast then that'll go down, but I still think the odds are pretty generous.
Okay, so that's the story about All Rolled Up launching their clever new bittrays over the internet. Here's another COVID-19 story and it begins with the unpleasant news of Stephen Hart losing his job because of it.
Stephen Hart is also known as RPG publisher The Grinning Frog. In response to being jobless, Stephen is running a Kickstarter to start a new digital fantasy RPG magazine.
It's called Dungeon Master's Adventure Pack and it's funded.
I talked to Stephen and asked questions like – have you done this math, could this really replace your job? I also asked what happens to the magazine a new job turns up.
Stephen must have given good answers as the Kickstarter is going from strength to strength.
Sometimes good news is hidden in bad. For example, the D&D movie has now been delayed until 2022. In fact, I think Paramount means that they're not starting the D&D movie until 2022.
Bad news, right? Well, maybe. I took it as confirmation that Paramount is taking the D&D movie seriously enough to mention it. It's not cancelled either. So despite not having any actors cast, it seems like the studio is still working on the project. I'm calling that good news.
Oh, while we're talking about movies I recommend the short film "The Beacon". It was posted on the site this week, it's 25-minute sci-fi with some great effects.
In the grey box under the video, on Geek Native, you'll find a "teleport link" which will take you to a randomly selected other short movie on the site.
Honestly, if you're bored, then there's a decade worth of discoveries on the site to enjoy.
Also, if you have time, I think it's worth reading through the long interview I had with Steve Bean. Steve Bean Games won the April RPG Publisher Spotlight, but because of how COVID-19 has messed up schedules this month we didn't manage to publish anything at the start of April.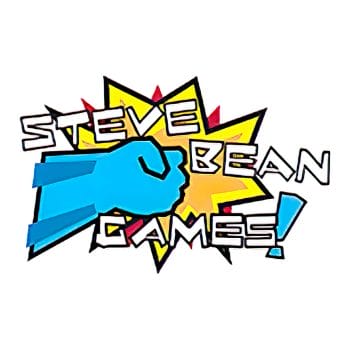 We did manage to get the interview live at the end of the month, and we talk about the forthcoming RPG Wizard Realms. We also talk about how Steve dumpster-dived a historical wargames minis factory way back at the start of the fantasy hobby.
I also talked to Steve about the impact COVID-19 will have on the hobby. He's bullish. He thinks we'll weather it.
A company I'm sure will come out of the lockdown is Games Workshop. They're already beginning to re-open stores in countries that are beginning to loosen restrictions.
Games Workshop also arranged a short term £25 million over-draft with their bank. That's handy for paying bills while waiting for sales to resume, right?
I don't begrudge Games Workshop their success, nor the £70 million they think they'll make this year. However, Geek Native's RPG Publisher Spotlight which is made possible by Patreons and which results in chats with the like of Steve Bean is specifically designed to support the smaller players.
An initiative called Play it Forward is starting on Monday the 4th of May and will run until the 17th. In it, Onebookshelf, Wizards of the Coast, White Wolf and Fantasy Grounds are also doing their bit to support indie publishers.
Play it Forward is built around the web stores DMs Guild and the Storytellers Vault. You buy either D&D 5e or World of Darkness accessories at those sites and when you do it is usually the case that the money is split three ways; between Onebookshelf, who run the sites, the company the game was written for and, finally, the creators.
During Play it Foward the creators will get 100% of the money. In other words, Onebookshelf, Fantasy Grounds, White Wolf and Wizards of the Coasts are waiving their fees.
That's not the only great story of cooperation out this week. BBC Books, Penguin Random House, the Doctor Who Magazine, Titan Comics, Escape Hunt, Big Finish and Immersive Everywhere have teamed up on a huge Doctor Who event called Time Lord Victorious.
This is event will feature three Doctors; 9, 10 and the War Doctor as well as Rose. You'll get to meet them in new fiction, comic books and audio drama. You can take part yourself with escape rooms and interactive theatre.
That sounds like an epic amount of work but also a hugely fantastic way to experience a fandom.
Time Lord Victorious will run for 12 weeks when it kicks off this September.
Let's stick with cooperation for now. Here's another bit of RPG news and the collaboration between Nocturnal Media and Chaosium. Nocturnal Media has an ice age game called Wurm. The news this week is that Chaosium is picking up the game with distribution and logistics support.
I take the news to mean that Chaosium sees a future in Wurm and that there are plans for the series. One to watch.
A brand new game out this week is the result of an RPG publisher working with the estate of a hugely popular fantasy author to bring their series to life on the tabletop. Lyonesse is the tabletop RPG based on the fantasy series by Jack Vance.
The game is written by The Design Mechanism and uses the Mythras system.
Perhaps the most surprising game news this week is a board game. There's a new The Hobbit-themed board game from those SFX wizards Weta Workshop.
The game, as far as I can see, is about winding up Bilbo.
The Hobbit: An Unexpected Party is based on that scene when the dwarves start to turn up at Bag End. You've got to drink, make a mess, help yourself to food while the song "Things that Bilbo Hates" lasts or until Thorin turns up.
The trick, though, is not to push Bilbo so far that he finally protests.
Maybe in the post-lockdown world that will adapt well to a drinking game!
In the meantime, though, there are some online events to look forward to. Registration for Paizocon Online is now open. You need to register to book yourself a place at a virtual tabletop if you want to take part in any games.
If you prefer just to sit back and watch other people play then Wizards of the Coast are hosting a Comic Relief stream. Does Comic Relief happen in the US? This Comic Relief is the British one, and four comedians are playing a game that will last two to three hours. It'll raise funds by letting people donate to make suggestions to the comedians for what their characters can do.
Lastly, let's finish with what could be huge news in the UK… and perhaps should be huge news, but which I suspect will go mostly unnoticed by the gaming world here.
The British government has announced plans to remove VAT from ebooks. In theory, that's so downloads from D&D Beyond, Itch.io, DrivethruRPG and the DMs Guild will be 20% cheaper.
Why do I think it'll be ignored? I suspect retailers will find it much easier and more attractive to pocket that 20% difference – that's if they ever filed their UK tax returns in the first place – than to re-code the site so that British buyers pick up that tax saving.
You know, perhaps that's not terrible. If it's easier for RPG supplements to be more profitable then maybe that'll help publishers too.
So, let's call it a day on that note and wrap up. Speak to you next week.
Your thoughts? Join the banter below or start us off with an insightful observation?