Arcana Games had one of the best selling fantasy games on DriveThruRPG in 2019 with Arkadia – The Greek Setting for 5e.
Today, they're back on Kickstarter with a new project in the dangerous and cute shape of Zargoth's Tome of Familiars. This 5e supplement offers up 200 new familiars, pets and little monsters. It launched today on Kickstarter.
Want a sneak peek? You can download a free preview from Arcana's website.
In addition to the familiars, Zargoth's Tome adds Feats which allow characters to get pets both thematically and mechanically.
There are a few categories of pets;
Bonded – An unshakable bond with a young creature like Blinkdog Pup, Flailing Snailing or Displacer Cub.
Tinker – A clockwork creature created by the character such as a Quicksilver Fox, Clockwork Spider or Bronzeback Armadillo.
Necromancer – Raise an undead minion such as a Mummified Cat, Floating Skull or Ossuary Hound.
Symbiotic Host – An aberrant symbiotic that comes with a cost such as the Gibbering Arm, Silent Lurking or Spine Worm.
Alchemist – Grow your own pet in a jar such as Green Ooze, Sanguine Lampreys or a Pickled Watcher.
Devil Pact – Strike a bargain with a devil lord in exchange for a minion like the Thieving Devil, Feasting Devil or Flayer Devil.
A pledge of $20 will get you Zargoth's Tome of Familiars in PDF. Make it $40, and you'll get the PDF and the hardcover too.
Really like D&D pets? Step up to $80 for the Kickstarter exclusive hardcover and early access to the playtest.
There are higher pledges for super backers.
Zargoth's Tome of Familiars art
The art on the project has been done by Spanish artist Xabi Gazte, and it is absolutely a selling point.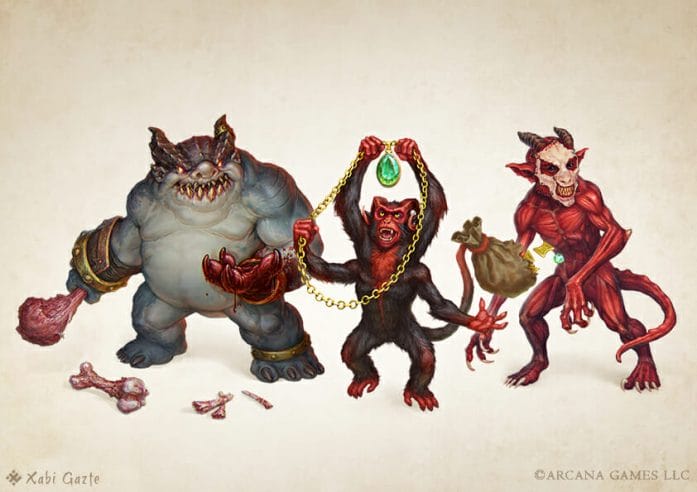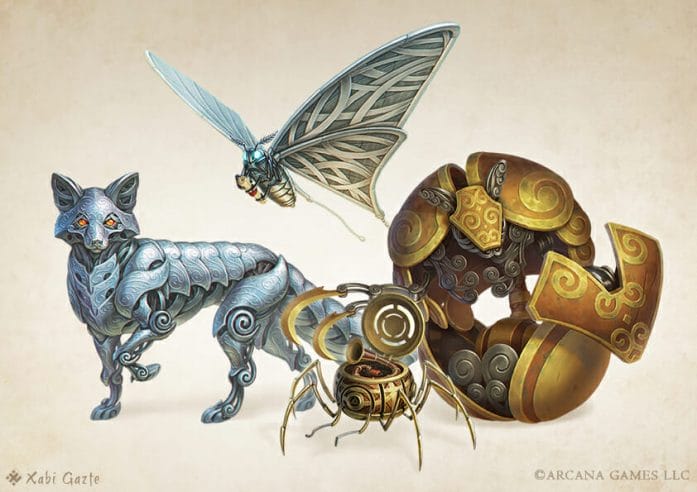 Not left a comment before? It'll be held in moderation until manually approved.