I've a mixed relationship with the anime JoJo's Bizarre Adventure, I like the "it's cool to be a jerk" attitude of some of the characters, but I've no problem with the Stands. These are the psychic/magical projections, each with a set of themed powers, and which do battle against one another.
Rookie Jet Studio have a rules-light tabletop RPG based on this concept where characters have "Anima" to manifest and do battle with. At the time of writing, there are 17 days on the Kickstarter. The humble target of $1,300 has been blown away with nearly $20,000 worth of pledges. You can see the progress on the campaign page.
You can try before you buy as there's a generous 39-page version of the rules a free download on DriveThruRPG.
Or, if you have questions you can pop over to the official Discord server toa sk.
It costs $15 to get the finished PDF, and that's expected out in October. So soon!
The softcover and PDF combo costs $20. Yeah, one bullet point in this pledge says "hardcover", but I think that's an unfortunate typo.
The actual hardcover and PDF combo, which like the softcover comes with PDF cards, costs $25.
Most backers, though, have found $30 to get the limited edition hardcover and the PDF. It's also due out in October.
In Over Arms
Introduction to TRPGs and Intro
Player Character and Anima Creation mechanics
A quick reference for vocabulary
Money and social status mechanics
A Leveling Table for levels 1-10.
A robust list of Items and Relics
Rules for various Status Conditions
Sample Anima and Abilities
Full stat blocks and images for enemies
Rules, mechanics, information and much more relating to "The Mirage", a strange world meant for dungeon crawling.
A full bestiary of different creatures that reside in "The Mirage" known as "Animus"
Example Scenario and Scenario Generator
Combat rules, mechanics, examples and much more.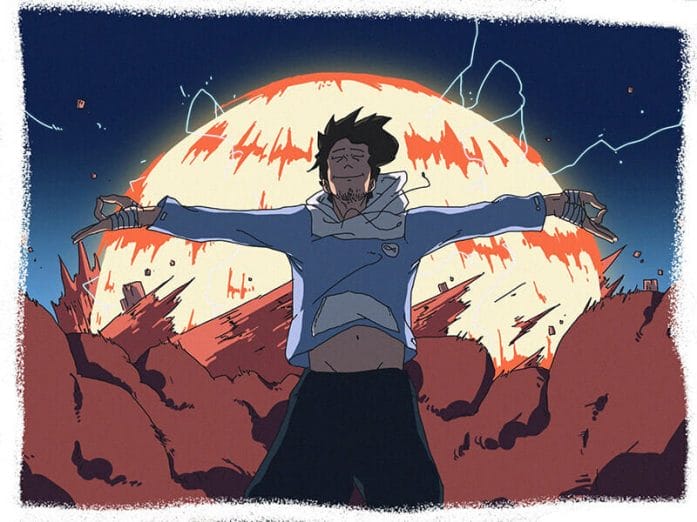 Scroll down to the comment box below to join in the discussion.