This Article is part of a series about the dials. Find the first dials article here and the first time dial article here.
Last time I promised to look at the time dial in more detail to see how we can mess around with time using some techniques that you may not have thought about. I've divided the techniques up into a 'dial up', 'dial down' and 'broken dial' sections.
Dial Up
These are techniques that involve speeding the passage of time within a game, allowing you to reach the next on point section. Often they are deployed to prevent a section from lagging.
Montage: Montage is a useful technique that we are all aware of from films. Sometimes you need to cut ahead but want the players to feel like the time has been filled.
A really fun thing to do is to just say 'each player, can you give me an image or small description of what you are doing in this time' and go around the table. This allows you to shift the focus of the game to a place where it isn't getting bogged down very specific descriptions of actions like shopping or study but tells the players you still care enough to have their input.
Timeline: This is montage on a larger scale but with more detail. You pull back the focus of the session and chart the journey of the characters over months or years.
The way to execute this is simple. You write out a plotline for the whole timeline, events that will happen in your universe. You then divide those events up into clearly divided sections (usually everything that happens in a year or everything that happens in a month).
You then read one section aloud, telling the players what will happen that month and then ask them if they want to get involved or stop the thing from happening.
If they do, you narrate the situation in more detail and ask them to describe what they are doing.
So, for example, in a real-world based timeline when you want to get from the end of World War Two to 1960, you might say 'the Korean War starts. Do any of you fight in it?' if someone says yes, then you describe some of the conflicts and moments and ask how they are affected.
You maybe have them roll a dice to see if they make a lifelong friendship while fighting or uncover a villainous plot that ties in when you get back to real play, but you don't spend ages on it.
Importantly if someone comes up with a reasonable way or action that causes a change your timeline, you have to let them do it – the point here is that the players have agency to alter things, or why aren't you just skipping forward?
Jump Cut: Sometimes you just need to grab the time dial and throw it to eleven for a second.
Ending a scene where the players just made a really good plan that makes all the right assumptions is a great way to do this. Rather than going through describing the plan again while they roll dice, jumping to them having already completed the plan can make for a quite stylish moment.
This technique can also be used to disorientate and stagger players. Smash cutting away from one group and to another and back can be a great way to build tension during an action scene, too.
Dial Down
These techniques are meant to highlight section of the game and feel like you are taking time.
Splash Panel: In comics, when something is worth looking at, they often use a whole page or even two pages just on one moment or image.
Taking a moment to stop and describe a cool moment in great detail usually gives the effect of slow-motion tracking to your players and makes them feel like a million dollars.
Describe it like it is being filmed, take in every angle. This puts a focus on the players and ensures they'll remember the moment in a more iconic fashion.
The most famous use of this technique these days is the Matt Mercer 'how do you want to do this?' moment where the last moment of combat, the DM asks a player to describe the final blow, they then take this and embellish the moment, slowing downtime as the 'finishing move' happens.
Decompression: After a session with a titanic action sequence, it's always worth giving players a session where you don't plan too much. It gives them time to deal with the aftermath and talk to each other about how it has changed them.
Slow everything down and track every moment. Don't pressure, but when someone finished speaking or doing something, don't skip forward until you have asked every player if there's anything they want to talk about or do. Allow them to figure out how they feel about each other.
Dial Break
This technique plays with time in a way that often throws time around, these techniques interrogate our perception of time within a game and can be quite effective if used properly.
Flashback: We take a moment to step back in time and look at an event that hasn't been covered by the narrative so far, often throwing new light on events.
This can either be done an as a cut scene where you read players a quick aside or a full session where the players take on the roles of different characters and figure out themselves how a series of events came to be.
You have to watch for contradictions to your established canon here and let players in a flashback know that veering too far from established events can mess your whole timeline up.
You can also use a technique where you allow the players to expend a resource to describe a flashback sequence that shows they made an earlier plan to deal with a situation at hand or use an old personal memory to push through something in the present.
Flashforward: Often underused, the flashforward can be quite a cool device.
Just suddenly handing players new character sheets and playing a session in the wake of some great disaster can really galvanise players to prevent that disaster. Just remember to make sure the timeline is flexible enough that you can go lots of ways with it.
This can also be used at the end of a campaign to give an epilogue to some characters, although it is less fiddly and is really just a speed up.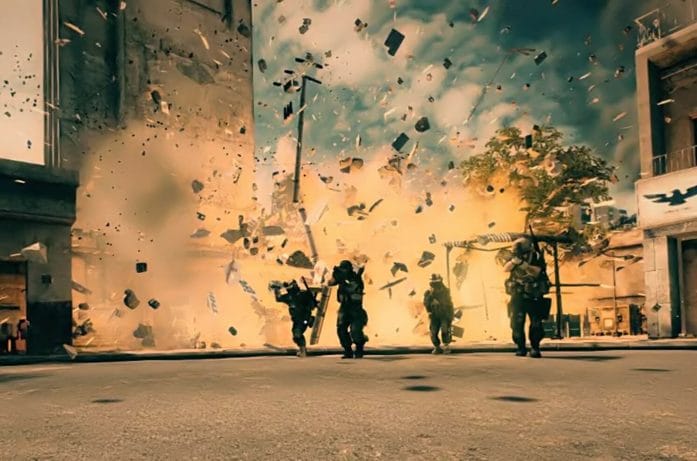 Timeline Split: For really fun weirdness, you could run a session where you play through the events of an important campaign moment except have something go differently and see where that alternate timeline leads for a few sessions.
Later you can throw the two timelines together, maybe making the alternative PCs into NPC bad guys.
Chronological Boogie: Instead of playing in the normal fashion, mark out the beginning moment of a session and the end. Allow players to place events within that timeline to fill out how you got from one status to another, taking time to focus on the interesting bits.
The game Microscope is basically this over an extended period of time.
In writing this column, I have ironically worked out I need to spend more time on this subject. So next, we will continue looking at time by examining a series of ideas for time travel based stories.
Creative Commons credit: Nancy – Time Traveller by werunchick, Hawaiian Thunder by rOEN911, The Gunslinger by nerdhaven and Cool guys walking away from explosions by nospy.
Why not leave a comment below and get to know other Geek Native readers.