Looking for a quick way to draw maps for your fantasy adventure? Geek Native has looked at Watabou's fantasy city map generator, looked at building whole world fantasy maps with Azgaar and Wonderdraft. Heck, there's even a way to add random buildings to your town, but there's still more tools out there.
Donjon's fantasy town generator is worth looking at.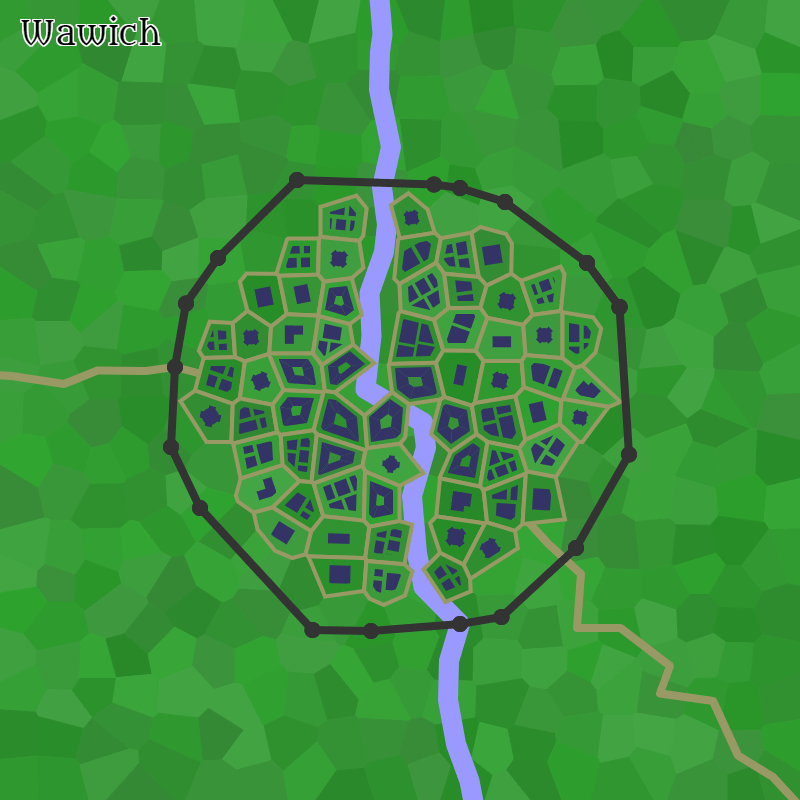 This fantasy town generator uses a simple and abstract art style, which might well be more fitting for the cartographers of your game, and it adds NPCs.
The Donjon town generator will create a random town name for you and offers eight different sizes; all the way from thorp to metropolis. So, genuinely, the name "random town" is underselling the free tool's ability.
You also have the option to add walls, rivers and costs to the map. You don't have to settle for your typical grasslands town either. Donjon's random generator can draw your location in the arctic, desert, forest and mountains as well.
The culture setting for the generator updates the names of the NPCs that it generates along with the location. Pick "Greek" for a culture, for example, and your NPC blacksmiths, nobles and other key figures develop Greek-sounding or inspired names. The same is true for the places as they inherit a shared cultural concept.
Bigger towns have more NPCs and key locations. In fact, the metropolis can be thought of several towns all merged together, and that's how cities developed in the olden days before town planning.
If you want to have a play with the tool, it's free to do so, and when you pop over to Donjon there will be a location waiting for you with all the default selections picked.
It's the internet! No doubt someone has left insightful and witty comments. Check below.