Titansgrave is an RPG from Green Ronin that uses the Fantasy AGE system, but actor Wil Wheaton developed the setting; the world of Valkana.
Titansgrave: The Ashes of Valkana was a ten-episode tabletop show on Legendary's Geek & Sundry which featured Alison Haislip, Hank Green, Laura Bailey and Yuri Lowenthal as players and Wil Wheaton as the gamemaster.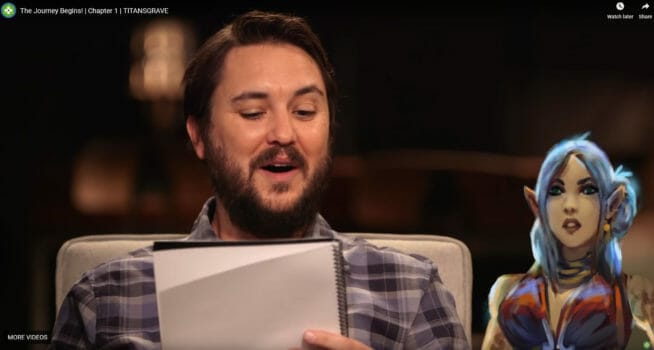 The Hollywood Reporter has a story that states Wheaton is taking Legendary Geek & Sundry to court for breach of contract.
Wheaton was supposed to get $50,000 plus a share of the profits for creating, writing, executive producing and hosting the show.
The Los Angeles County Superior Court has been told that Legendary was required to consult with Wheaton on the management of the show. However, it is claimed that they struck multiple distribution deals without getting him involved. Those include deals with Hulu, Pluto TV and Sinclair Broadcasting.
Wil Wheaton still remembered from his role in Star Trek and, more recently, the Big Bang Theory, has not been allowed to audit the finances of those deals. He claims he has not been paid his full share of the profit split as arranged.
The court has been told Wheaton is seeking at least $100,000 in damages and for Geek & Sundry to be ordered to complete a full accounting of the books.
At the time of writing, Geek & Sundry still has the monetised YouTube show live.
Is that the end of the story? Community contributions can be found in the comment section at the end of the page.