Photographs taken from an exclusive masquerade ball held by the Rothschilds in 192 show rich people wearing animal masks that might remind you of a dark magic cult.
The Rothschilds are a powerful family whose ancestors invented much of what we would still recognise as modern banking today. This Illuminati Party appeared to have been steeped in the occult and arcane and it one of the inspirations to movies like Eyes Wide Shut.
Alternatively, the Ball was a surreal work of art held by a family rich enough to do so. No wonder it attracted the attention of the likes of Salvador Dali and Audrey Hepburn who are both believed to have attended.
Cynthia von Buhler, the artist, has been recreating the Ball for the last four years. Some have been intimate affairs while others have been elaborate fetes for a thousand guests.
There will be another ball this year – on October 4th – and then a second on New Year's Even. The location is Manhattan, but the exact address has been kept a secret. To apply would-be quests must-visit The Illuminati Ball.
Cynthia von Buhler's artist talents stretch to comic books. She was the creative force behind Minky Woodcock: The Girl Who Handcuffed Houdini and has collaborated with the likes of Steven Speilberg, Clive Barker and Neil Gaiman.
There is an Illuminati Ball comic book coming, and Geek Native has some preview pages from it. It's already been described as a mashup of Eyes Wide Shut and the animal-human film The Island of Dr Moreau. The host of the Ball is the Pig King.
The Pig King craves salvation, but the Ball requires a sacrifice.
Illuminati Ball preview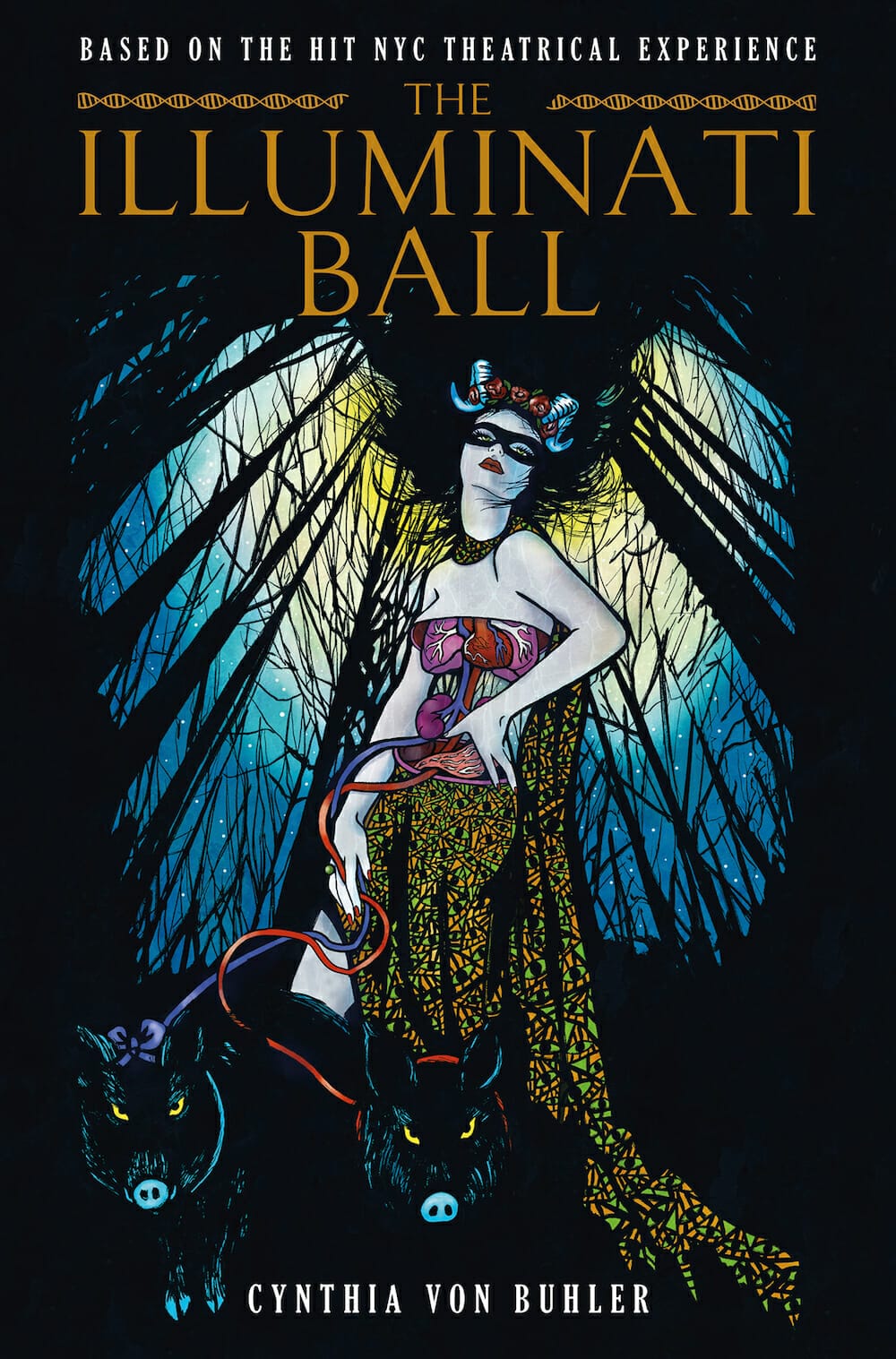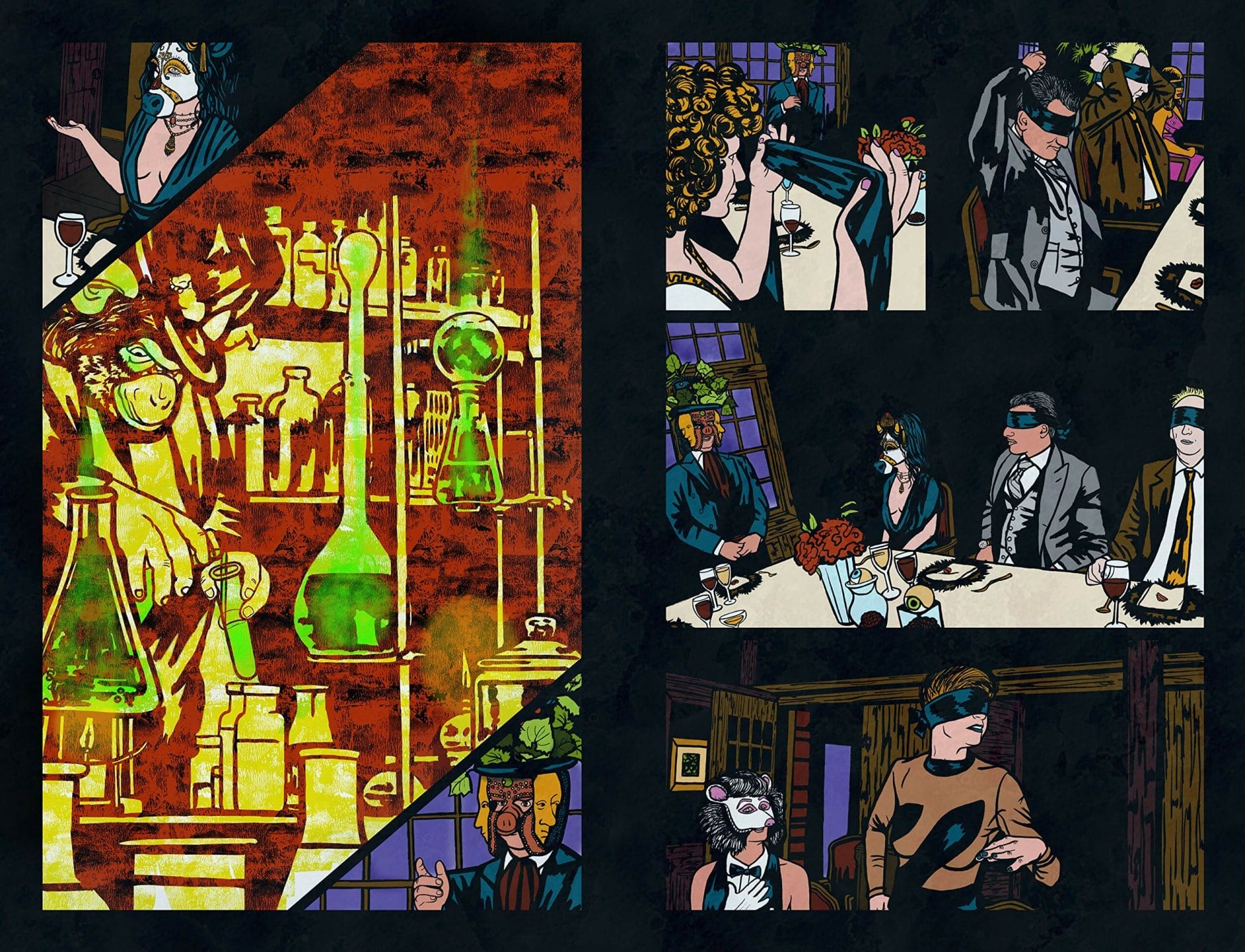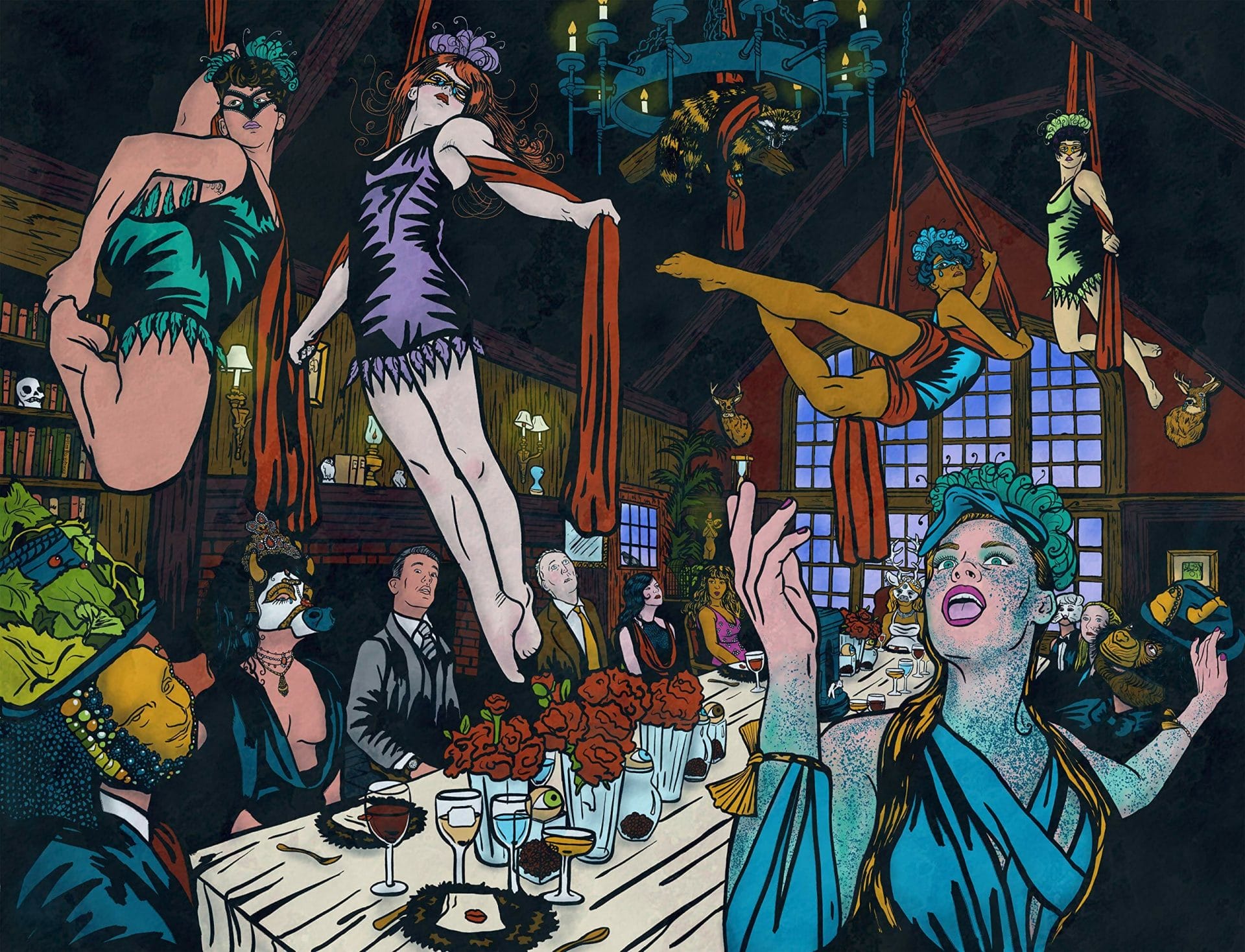 Do you have any thoughts on this article? Let us know in the comments below.