Last week Wizards of the Coast announced an official tie-up with Penny Arcade's Acquisitions Incorporated.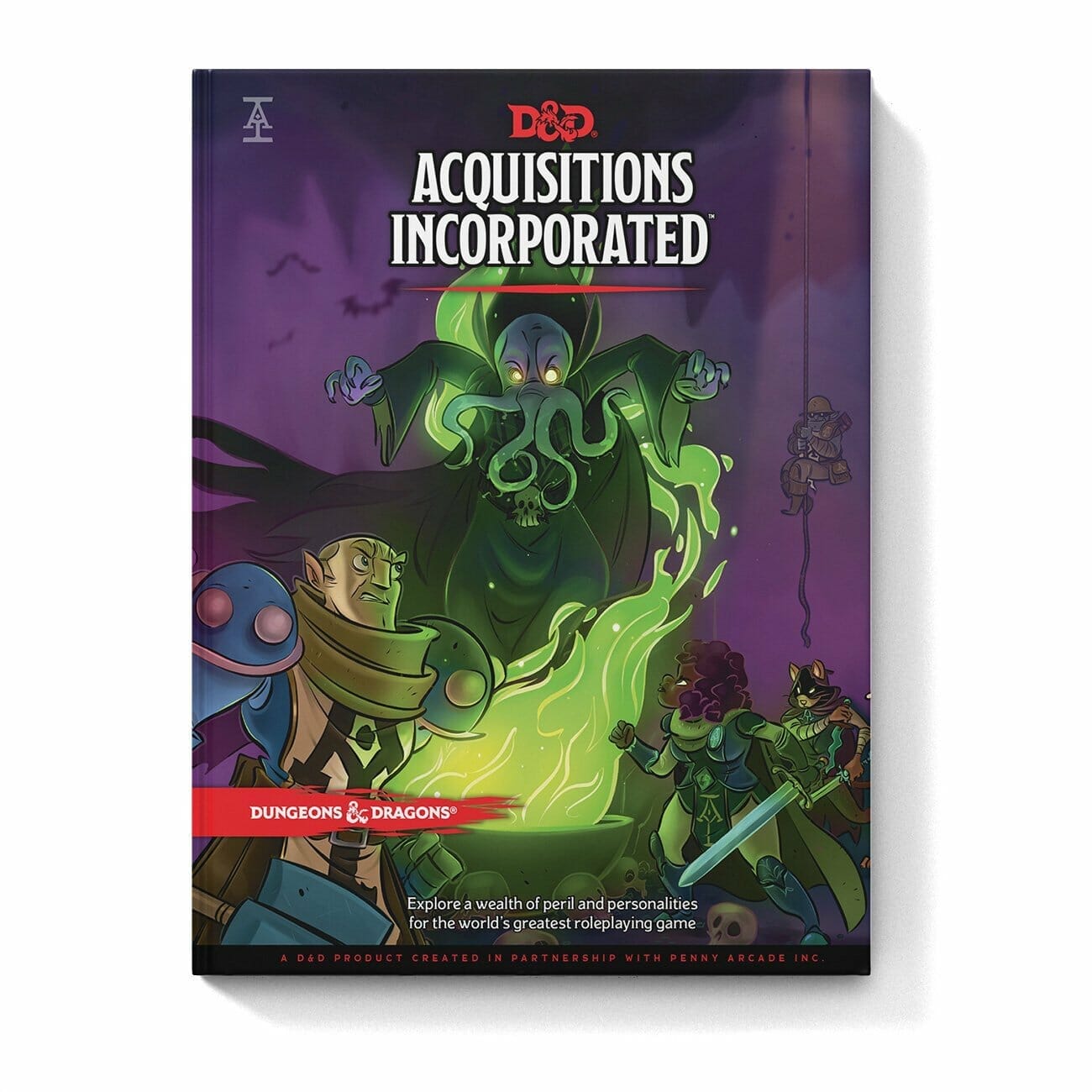 Show me the shops!
The books become available on June 18th.
What is Acq Inc?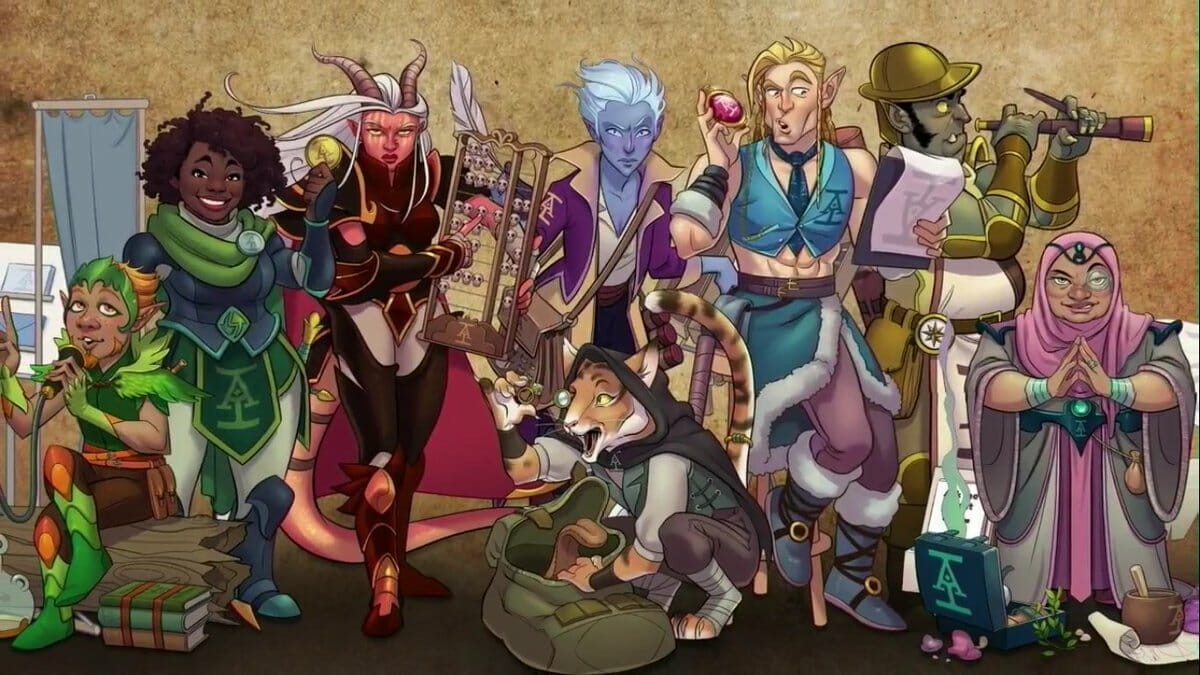 The original Acq Inc dates back to 2008 and was a collaboration between Penny Arcade and Wizards of the Coast in order to promote the 4th edition of Dungeons & Dragons tabletop RPG. It's carried on since then, evolving from a podcast, to videos, games and to a Twitch stream.
The new and official D&D update expands the Forgotten Realms to include Acquisitions Incorporated and Penny Arcade's humour. Acq Inc is an in-game company that, as the name suggests, helps acquire things. They have a new franchise opportunity and so your players can join Omin Dran, Jim Darkmagic, and Viari on fantasy-business endeavours.
Here's what Wizards of the Coast has to say about the suppliement;
Learn everything you Ever wanted to know about starting your own fantasy business as you begin your career today, as a proud member of Acquisitions Incorporated.
Acquisitions Incorporated has everything you need to play a D&D fifth edition game just as if you were on stage with the crew at PAX! New backgrounds, character options, franchise information, and more! Start up your own Acquisitions Incorporated franchise in the Forgotten Realms or anywhere in the multiverse.
Acquisitions Incorporated is a different flavor of D&D full of madcap heists and hilarious moments, and it's one of the new ways to tell fantastic D&D stories.
Includes an adventure that will take characters from levels 1 through 6, establishing your party's claim on a world they've just begun to explore—and to strip-mine for profit.