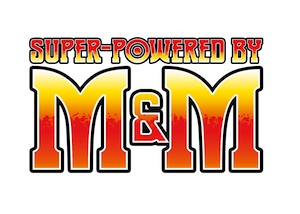 Green Ronin have released license information for publishers wishing to create supplements for the popular Mutants and Masterminds RPG.
The updated Super-Powered by M&M license has been released alongside the third edition of the Mutants & Masterminds Hero's Handbook. There's an updated microsite for publishers wishing to get involved.
The Super-Powered by M&M license system replaces the M&M Superlink. We won't see any products using Super-Powered by M&M until the end of the month.
The license is included below for anyone interested in publishing a Mutants and Masterminds expansion.