🐙Sponsored Post paid for by Geek Native. We may earn a commission on sales.
WizKids has readied their impressive 11″ tall Tarrasque model for pre-order. It's due out mid-way through December.
In D&D 5e, the Tarasque is a Challenge 30 monster with an incredible array of defences and weapons. Depending on the setting, it may be the most terrifying monster in the Material Plane and an immortal one-of-a-kind, and death is merely slumber.
WizKid's plastic model looks exactly like the D&D 5e art for Tarrasque.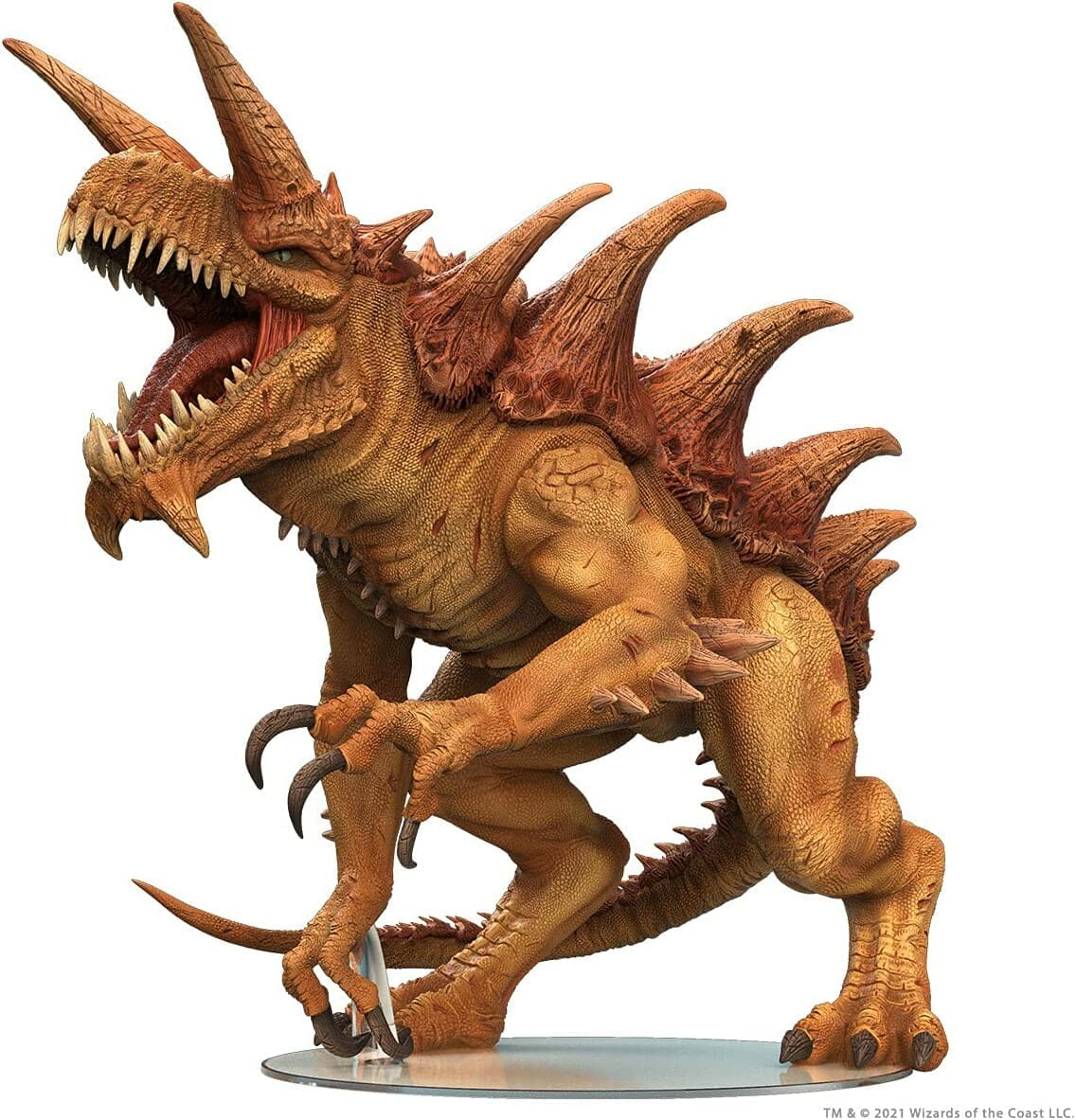 In mythology, the Tarrasque is a French monster tamed by Saint Martha. This version has a lion-style head, armoured like a turtle and clawed like a giant bear. The horror is often depicted mid-way through the process of swallowing someone.
Quick Links
Join the site discussions by leaving a comment below.