Crunchyroll has given us the English language subtitled trailer for the forthcoming Tokyo 24th Ward. In what might be the sign of things to come, the anime will be available on Funimation too. Sony owns both platforms now.
The trailer shows a different side to the anime than we've seen before, with dystopia and future crime concerns.
The anime is out now, and you can watch the CloverWorks piece without having to wait, although set aside about an hour for the kick-off episode.
The official synopsis reads;
The Far Eastern Special Administrative Region, also known as the 24th Ward, is a man-made island. Shuta, Ran, and Koki were born and raised on the island. Their family backgrounds, preferences, and personalities are completely different, but they always stuck together. However, one incident changed their relationship forever.

A year afterward, the three friends are reunited by chance at a memorial service held for the incident. All three of their phones suddenly ring simultaneously. Their friend, who is supposed to be dead, is calling and demands that they make a decision about the future.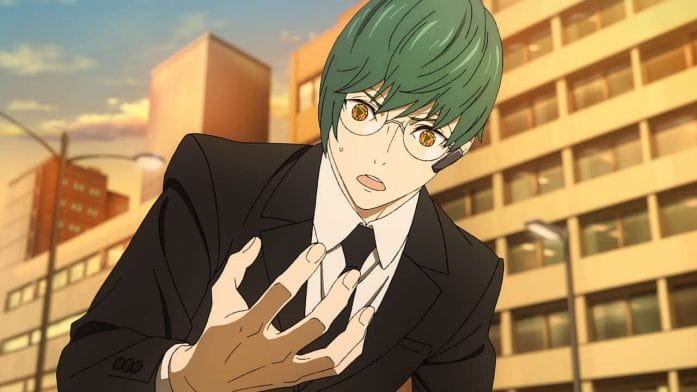 Voice actors include Junya Enoki who is Yūji Itadori in JUJUTSU KAIZEN, and Kaito Ishikawa, Noé Archiviste in The Case Study of Vanitas and Manaka Iwami, who is Tohru Honda in Fruits Basket, to name just a few. It's a large cast.
As noted previously, the director is Naokatsu Tsuda, who is known for working on JoJo's Bizarre Adventure.
Quick Links
Your considerate thoughts are welcome. Do you have something to add to this article? Please let us know in the comments below.