🐙Sponsored Post paid for by Geek Native. We may earn a commission on sales.
It's a pub quiz fact that Cluedo is known as Clue in North America. Or, if you're reading this in North America, the rest of the world knows the detective board game Clue as Cluedo.
So, it's honestly a bit of a surprise to see that Wizards of the Coast or partners made an effort to do an international but English language version. Hasbro owns the license, but publishers, according to Wikipedia, also include the likes of Winning Moves Games.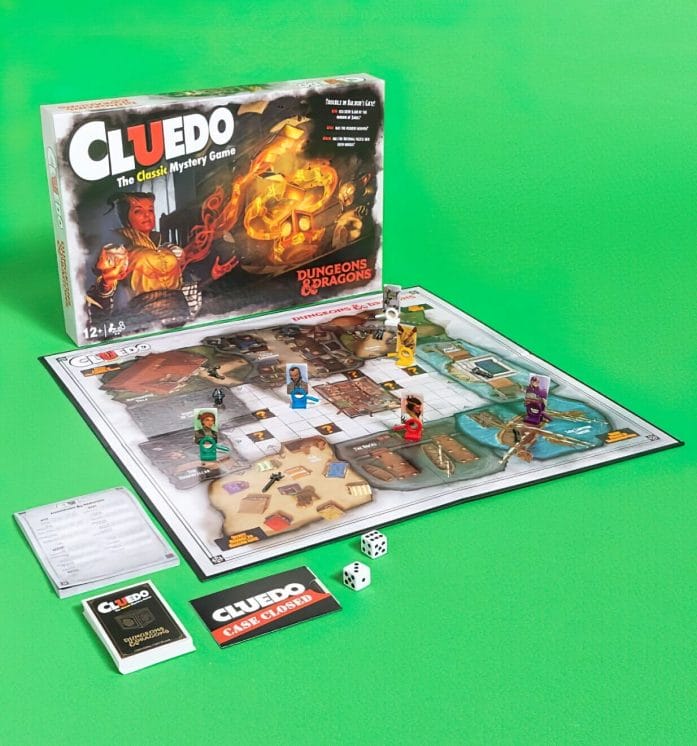 I found this set on Truffle Shuffle who have been growing their D&D merch range recently and with stuff I've not seen elsewhere.
Truffle describe the game;
If you and your mates enjoy a bit of sleuthing, and you grew up either watching or playing D&D, boy, are you going to love this. Join Reya Mantlemorn, Falastar Fisk, Sylvira Savikas, Minsc & Boo, Lulu and Slobberchops in an epic game of Dungeons & Dragons Cluedo to discover which adventurer has been slain and which weapon was used in the deadly deed. Head to all the D&D haunts you know and love including the Docks, the Wide, the Dungeon of the Dead and more in your quest for the truth. Go forth and geek out, we've got you.
Sorry to say, it's not in their end of year sale.
Cluedo is recommended for 2 to 6 players, but I find the game needs at least 4. It's also suggested it's suitable for ages 8+, I suggest you might want to add a few years to that too.
The game comes with 6 characters and tokens. It's official and not something that'll catch you out if caught on camera behind you while streaming.
Also, in the Dungeons & Dragons section at Truffle, there's this magnet set complete with a bag of holding, and that might be a rare chance to dungenonify your fridge freezer door!
Quick Links
Are you the first reader to have something to say about this post? Check out the comments below.