The virtual tabletop landscape is fiercely competitive. That's not great if you're trying to run a business in the space, but it is pushing innovation tremendously.
The 5e integrated Adventure Roll, currently in version 0.5.2, is one example. It looks like a computer game.
While Adventure Roll isn't yet version 1 you can use it now. The early access program launched late this year.
It's not new. Allied Games was founded in 2012. D&D 5e came out in 2014, but its bio doesn't say what they did beforehand. They say that their goal now is to create an immersive 3D virtual tabletop for 5e.
We set out on an Adventure to create the best digital D&D gaming experience we could. We wanted it to be immersive, visually rich, flexible, and easy to use. Like any good Adventure, ours took many twists and turns. We encountered many interesting characters and asked a lot of questions. We hit some dead-ends and went down some long and winding roads. Eventually we found treasure when we needed it most and as a group, became closer along the way.
There was a failed Kickstarter for the project back in 2017. The developer asked for CA$10,000 but managed to attract only a fraction of that.
It looked as if uncertainty around the cost of subscriptions was one of the challenges Allied Games didn't overcome with it. However, as we can see, they kept faith in the project and kept going.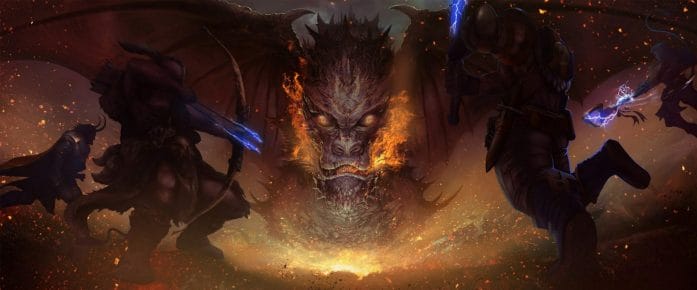 Now, they offer prebuilt maps and let you create your own with map builder tools, animated NPCs and traps. The system allows DMs to oversee action from different camera angles, remove scenery on the fly to reveal sections and support 1st and 3rd person perspectives.
Quick Links
Start up a conversation in the comments below.