Roll20 is an established power in the virtual tabletop space, but it's an area that's becoming increasingly competitive. The platform has joined in with the Cyber Monday discounts for the first time.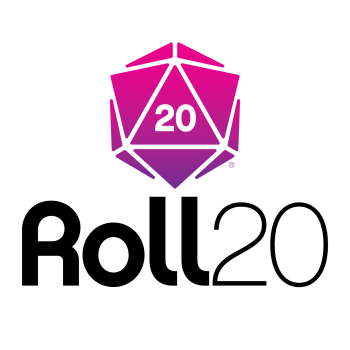 A Pro or Plus annual subscription is $10 off. There's no rush, either, as these deals will remain in place until Monday, December 13th.
Just how fierce is the competition? Tier 3 fierce.
Last month, Astral Tabletop halted development but remains open under DriveThruRPG control. OneBookShelf does not have an alternative VTT. Marketplaces and VTT are tightly coupled.
The challenger Foundry VTT is growing, though, on a different business model entirely. It does without subscription fees, although users often have to pay ongoing hosting costs for third-party servers.
Demiplane has a partnership with the impressive, but further back in the development road map, VTT TaleSpire. Demiplane is also making World of Darkness Nexus and Pathfinder Nexus for Paradox/Renegade and Paizo.
The discounted costs at Roll20 means that Plus subscription costs drop from $59.99 to /year $49.99/year, which is $4.17 a month. A Pro drops from $109.99 to $99.99, which is $8.44 per month. Since the pay-monthly option isn't discounted, there's now a noticeable gap between the two.
As with all sales seasons, the Roll20 discounts will no doubt frustrate users who recently subscribed.
Quick Links
Check the comments below to see what readers have to say.