I think we might recognise some of the story elements in In the Land of Leadale.
Keina Kagami is reduced to life support after a terrible accident, and it was virtual reality and an MMORPG she had to retreat to from her bed as a way of experiencing any sort of life.
It's a mystery when she then wakes up in a new body, a body that matches her game character and in a world that nearly but not quite matches the game.
The show airs in Japan on January the 5th, and Crunchyroll will simul-stream it in eight languages. That's pretty impressive.
Masayuki Yanase (If It's for My Daughter, I'd Even Defeat a Demon Lord) is the director, and Kazuyuki Fudeyasu (How NOT to Summon a Demon Lord) is adapting the series scripts from Ceez's light novels. We'll have to see what the demon lord favouring pair do with it.
Yen Press have the license to do the English language translation of the books, and they're up on Amazon. The blurb says;
New Beginnings in Familiar Lands
After a horrific accident put her on life support, the last vestige of freedom Keina Kagami had was in the VRMMORPG World of Leadale. When she wakes up in the body of her game avatar, though, Keina-now Cayna-finds that the worries of her old life appear to be a thing of the past, but somehow this new land doesn't seem to be quite the Leadale she remembers…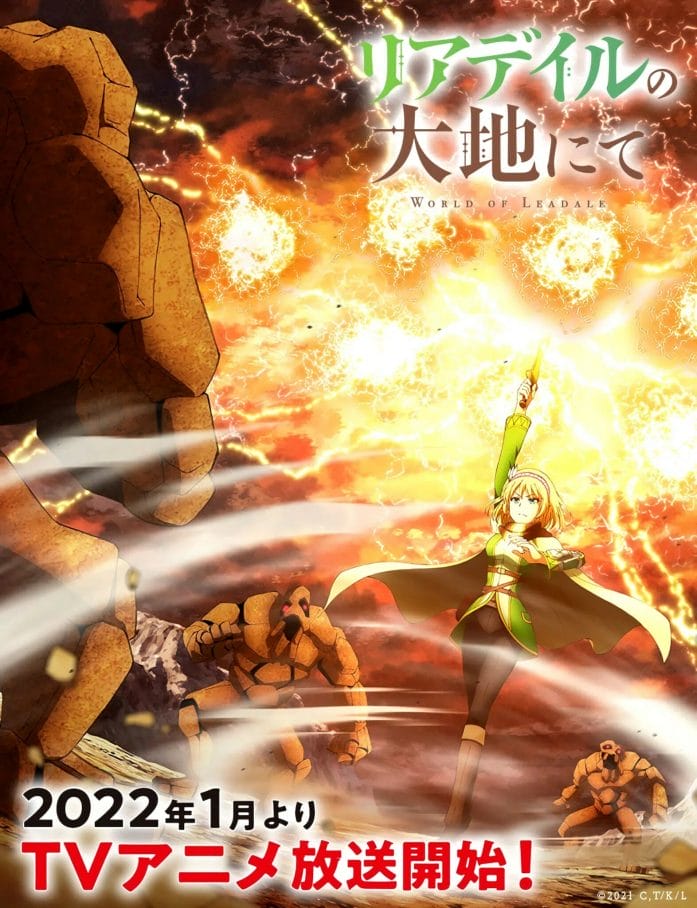 Quick Links
Take part in the Geek Native community by sharing a friendly comment below.