Joshua Wright is this week's strongly recommended comic book talent.
You can find, and support Joshua, as Slack Wyrm Comics on Patron. Hundreds do.
There's also a Tee Public store where you can reward yourself, or gift buy for friends, and support the artist at the same time,
Dragon Dungeon Master…
A sampling of why you should follow Slack Wyrm.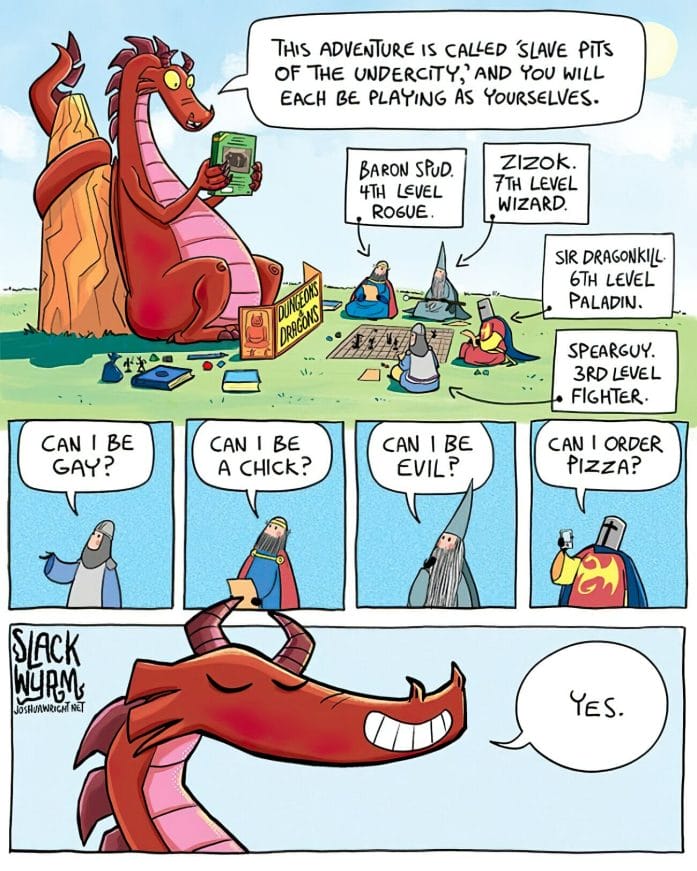 You like? You can follow on the social media platforms via Twitter, Instagram and others.
You can also buy Slack Wyrm One from Amazon.
Quick Links
Teleport over to the chat portal to learn how to unlock comment badges.