Wizards of the Coast are just through confirming that there's an official D&D book called Fizban's Treasury of Dragons on the way. We learnt today that the supplement will include Great Wyrms and patron rules for them.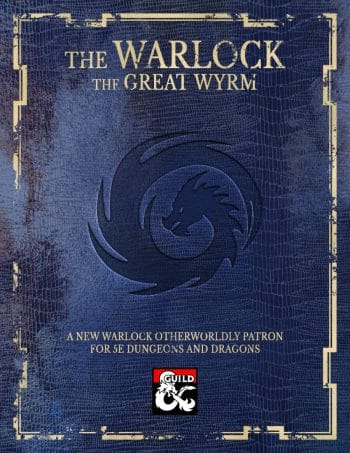 Meanwhile, over at the DMs Guild, third-party content from The Arcane Athenaeum is offering a Pay What You Want (with a suggested price of $0) for the four-page Warlock: Great Wyrm Patron download.
So quick? Here's what the writer has to say;
Fizban's Treasury of Dragons has just been announced, and it seems a perfect place for WotC to introduce a draconic warlock patron. Unfortunately, based on their descriptions of FToD, we will not be seeing that subclass. Fortunately, I happen to have had a dragon warlock subclass that I've been working on for the past few weeks.
The Arcane Athenaeum wants feedback and seems to have plenty to discuss.
You may notice a lack of breath weapon in the core of the class. I feel overall, warlock class features don't tend to modify the physicality of the warlock itself, instead giving them abilities that reflect the nature of their patrons. However, invocations seem to offer more in the way of altering the warlock themselves, and so a number of warlock invocations have been included which grant the warlock more of the physical traits that dragons possess. With access to the spell dragon's breath, your dragon warlock can have their very own breath weapon.
Quick Links
What do you think? Measured observations are welcome and you can leave them in the comment section below.