Local media Chronicle Press has several photographs taken of characters in costume, filming and Alnwick Castle, where the D&D movie is being filmed.
Built following the Norman conquest, Alnwick Castle is by the road crossing the River Aln in the English county of Northumberland.
These photographs are taken from near the Lion Bridge. Actors such as Michelle Rodriguez, Chris Pine, Hugh Grant and Rege-Jean Page take part in the eOne-led production.
Alnwick Castle is often in the movies, including Transformers: The Last Night which featured Sir Anthony Hopkins and Mark Wahlberg.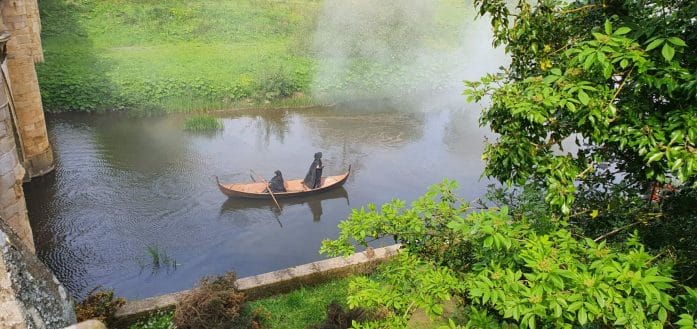 Via Chronicle Live.
Get involved with the conversation. Leave some thoughts below.