The second edition of The Lord of the Rings RPG was Kickstarted by Free League Publishing, taking over the publishing role from Cubicle 7 but keeping the original designers. Now it seems possible, perhaps even likely, we'll get another edition of the game.
The campaign was an incredible success and raised £1.5m in pledges ($2m). Few RPGs have done so.
More recently, Free League raised £405k on a Kickstarter campaign for Ruins of Symbaroum, a project to convert the dark fantasy of Symbaroum to 5e.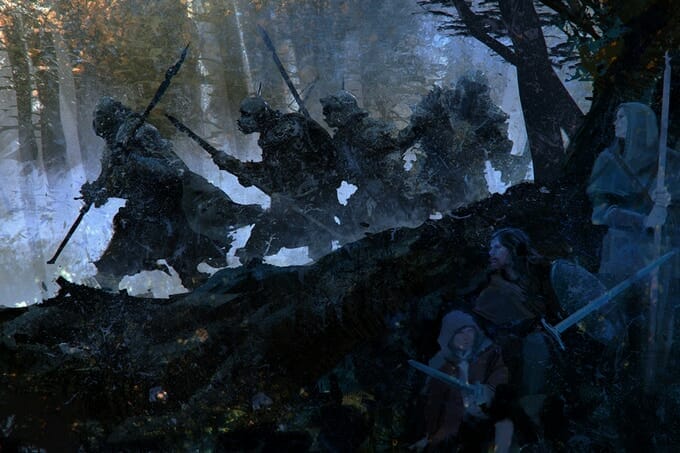 The Free League team have been busy talking to big sites as part of their promotional work for Ruins of Symbaroum and writer, designer and company partner Mattias Lilja talked to Wargamer. In the interview, Mattias conceded Free League would probably have to do a 5e version of The One Ring.
There's an expectation from the market… I think the fan base of The One Ring probably expects us to do something, since we launched the second edition of that… and that expectation doesn't strike me as unreasonable. So we probably have to match that."
It's not a done deal, not even with Ruins of Symbaroum adding 5e to the three other systems Free League writes for.
Mattias cautioned Wargamer that 5e conversions aren't always right.
It won't always make sense. I think we'll have the discussion when we see how well it [Ruins of Symbaroum 5E] plays out."
It's very much case by case."
Wargamer predicts that any potential 5e adaptation wouldn't surface until 2022 at the very earliest, not if Free League needed to learn from Ruins of Symbaroum 5e.
What are your thoughts? Strike up a discussion and leave a comment below.