🐙Sponsored Post paid for by Geek Native. We may earn a commission on sales.
Redditor Bronson Ferri shared a laser engraved D&D character sheet. It's shiny!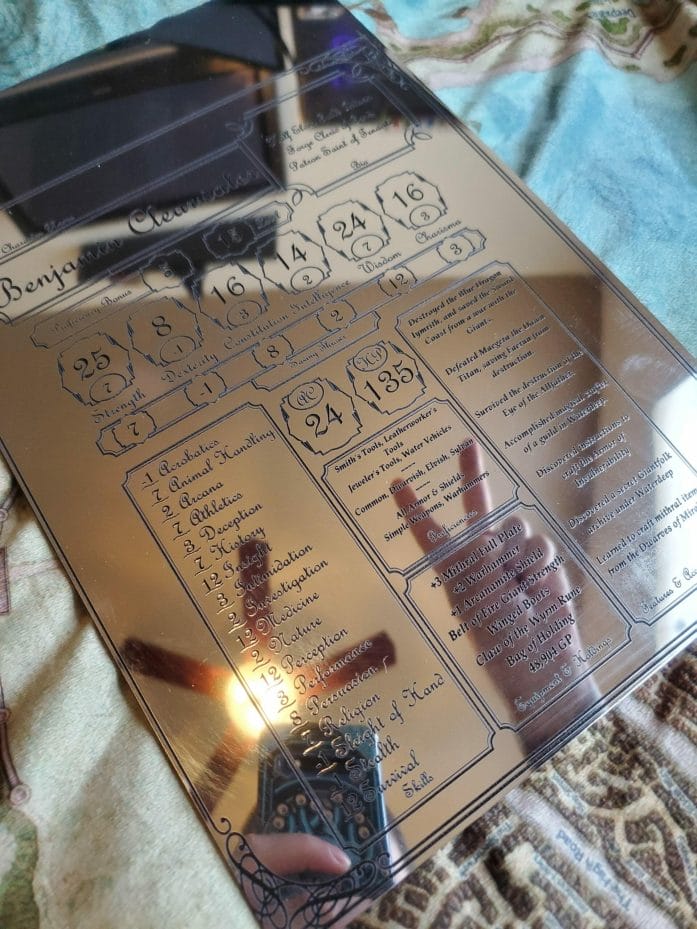 The mirrored sheet is 8″ x 10″, and if you have a picture frame that can contain a 5mm thick sheet, then you'll be able to display it.
Snooping the comments in Bronson's Reddit threads unearthed that the engineer also runs Polyhedral Cathedral, an Etsy store. The mirror-finished laser engraved character sheet can not only be bought there, but you can specify your own character information.
Given how popular the mirror character sheet has been on Reddit, Bronson Ferri is rightly warning potential Etsy customers that there may be a lag in lead times as it takes a while to make each laser engraving.
Quick Links
Share your views in the comment thread below.