With over two weeks still to run on the project, publisher A Couple of Drakes has successfully romanced Kickstarter with the Court of Blades RPG.
The Forged in the Dark based tabletop asked for $7,500, and nearly 1,000 backers have pledged well over $30,000 now. You can see the current status and join in from the pitch page.
The tabletop RPG focuses on courtly drama and the magic, power politics and romance that comes from it. The game takes place in the city-state of Ilrien, a powerbase filled with scheming nobles, court magicians, and dangerous duelists.
As a noble retainer, you will engage in the polite civil warfare of the great families. You will host lavish balls, and manipulate the courts, uncover the plots of your rivals, protect the city from arcane dangers, manage your own intrigues and personal scandals, leverage your reputations, connections, and so much more.
The game conjures up thoughts of Medicis from history or the Lannisters from Game of Thrones.
There's a free to download 30-page preview available as well. As that's a Google Drive hosted PDF, I can embed it below.
There's also an actual play sample of the game with Jamilia Nedjadi (they/them), Sean Nittner (he/him), Kristin Devine (she/her), Navi Drake (she/her), GMed by Shawn Drake (he/him). It begins with character and coterie (your fellow retainers).
For $18, backers unlock a PDF of both the Court of Blades as it looks right now and then the final version, the game Kit, a thank you credit and PDF stretch goals.
$20 is the level international backers, and print-on-demand backers need to reach to get a PDF and a print-on-demand at-cost coupon from DriveThruRPG.
If you're in the United States, then $35 will get you a PDF, and a physical copy from A Couple of Drakes' own print run. Shipping is extra.
There are higher tiers available, and the estimated delivery is February 2022 for them all.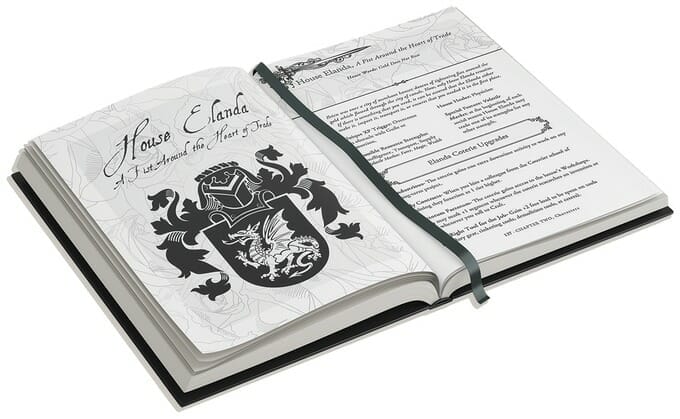 Join the site discussions by leaving a comment below.