Legendary Games launched their 12th Kickstarter with a project to bring the crawling terrors we might associate with Lovecraftian horror to D&D.
The 72-paged and full-colour bestiary will have more than 40 of these nightmares; from minions to Great Old Ones. The campaign has smashed its modest goal, and you can find out more, or pledge, at the project page.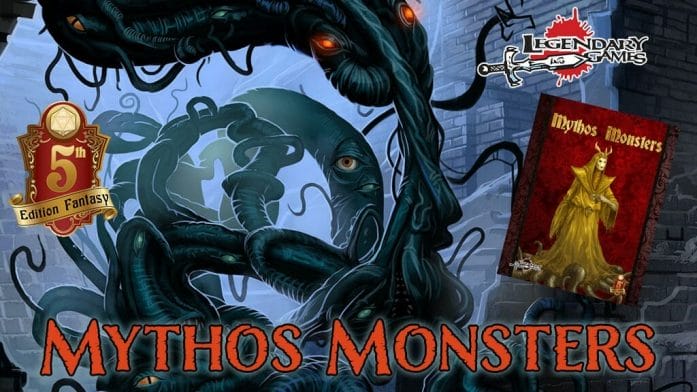 Great Old Ones are a part of D&D with Goolocks part of the 5e Player's Handbook. Mythos Monsters aims to add to that mention.
There are no stretch goals, and as a quickstarter, the campaign lasts for only two weeks, and digital rewards go out as soon as it ends.
A pledge of $10 will get you the PDF, and you'll get it this month.
$20 adds to print version to your rewards while stepping up to $35 adds the Fates of Madness horror card game. The latter tier is restricted to the USA only.
Your considerate thoughts are welcome. Do you have something to add to this article? Please let us know in the comments below.