Get Bit! is a quick and casual game featuring robots and sharks! It's good for 2 to 6 players and only takes between 10 and 20 minutes to play.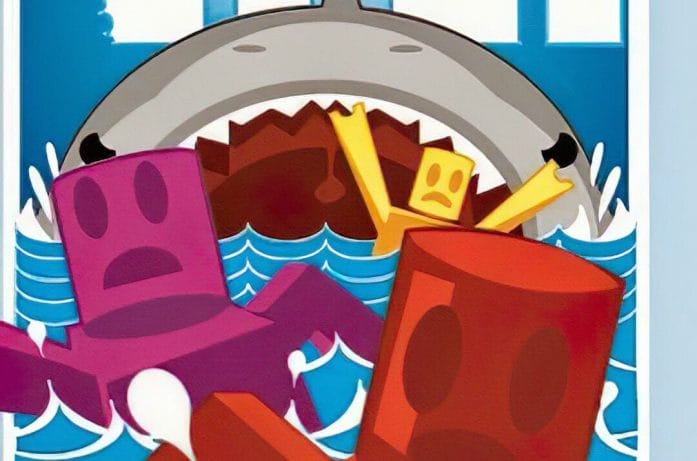 In the game, you have a robot model, and you're out for a swim. The problem? That's right; there's a shark! Players secretly pick cards and reveal them at once, the robots with the high cards go to the front of the swimming line, and those with the lowest go to the end. The robot at the far end gets bitten by the shark.
After four bites, you're out, and your little robot can't swim any more. It'll be okay, though, as it's a robot.
Geek Native has one copy of Get Bit! to give away. How much is it worth? Well, you can buy it from Amazon for £18.47 or from BoardGameGuru where it's cheaper and costs only £15.99.
To enter the competition, you need to be based in the United Kingdom as postage and packaging as been pre-made and you have to complete missions in the widget below. Each point you have is a chance to win.
a Rafflecopter giveaway
T&Cs apply.
Closes 1st Dec 2020
Get Bit! playthrough
Watch Wil Wheaton and friends play Get Bit! and two other fun games in the video below.
35 ideas for a non-musical bard
Bards are an important character class. They can make the difference between party success and party failure… but do they need to have some skinny character prancing around with a lute? No, they don't. Here's some ideas for a non-musical bard! Orators Your bard could be a storyteller, diplomat, motivational speaker, poet, philosopher, puppeteer, political […]
Not left a comment before? It'll be held in moderation until manually approved.