Katy, aka Shmeckerel is an Ontario-based art. They shared this adorably cute but somewhat dangerous baby elementals!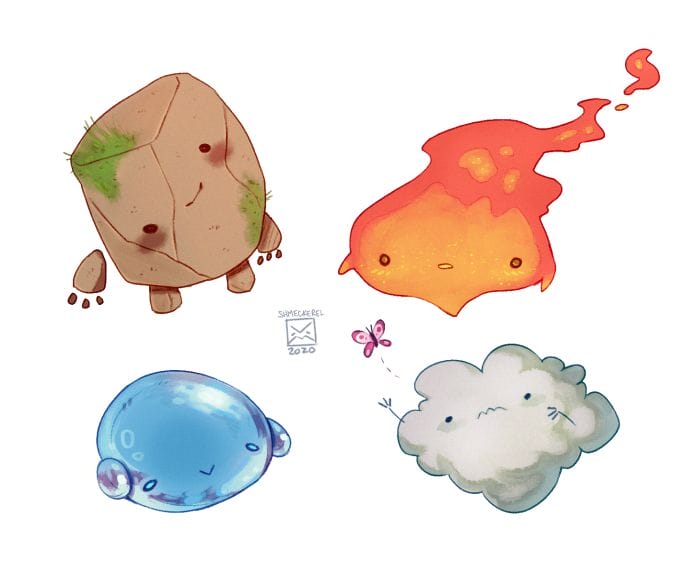 I get Ghibli-vibes off these four, especially Fire and Earth. Earth looks cheeky, Fire a little confused, Water I suspect is a sly little sneak, and I would imagine Air is the nicest of the bunch but haunted with insecurities.
Each one of these little horrors has been statted for D&D 5e. You can download the Minimentals from Shmeckeral's Gumroad account, paying what you want. I think it's worth paying a few dollars for as you can see a tiny sample of the quality below.
I recommend checking out both the Froggoth and Wereberus while you're there, two other 5/5 rated 5e monsters from Shmeckeral. They're just not as cute.
You can also follow Katy on Twitter at @Shmeckerel or on Instagram. If you'd like to get in touch and ask about commissions then, good news, you can do that here.
Start a comment conversation in the secton below.