In the Game Machinery's latest offering, the Defiant Role Playing Game, you play a powerful supernatural creature like a fallen angel, ancient god, dragon or even a demon.
Instead of destroying the world, you are protecting your part of it from the Apocalypse beyond your borders. You are the ruler of a safe-haven. Why? For pleasure, for the delights of the mind and of the flesh, hunger and ambition.
The plot revolves around your characters, and rules contain 9 different Marital Themes with the rules on how to navigate the chosen marriage. You really are the centre of this little universe. The free to download preview chapter gives some suggestions of the activities you'll get up to.
Govern your Court, as a benevolent ruler or harsh master
Fight others for fame, prizes or satisfaction
Uphold the rules of the Domain, sometimes at great cost
Uncover personal secrets, both petty and dangerous alike
Work together to strengthen your Province
Attend extravagant parties, with or without hidden agendas
Plot against your rivals, and make new allies
Navigate between what you want and what you should do
Battle the minions and the secret agents of the Apocalypse
Build and cultivate relationships, some meaningful and others not
As you might suspect, Defiant is an adult RPG, and it makes use of the x-card system and Ron Edwards' Lines and Veils system to help players and GMs agree, and then communicate, when the game is hitting the right or wrong notes when it comes to sexiness, gore or being unsettling.
The game costs $19.99 at DriveThruRPG and is an incredible 604 pages long. While the PDF uses a large font and a single column, that's amazing value for money.
Defiant is a complete set of core rules and comes with individual character sheets for each of the four Origins available to play (Angel, Deava, Infernals, and Leviathans), along with two Story Arcs, dozens of NPCs and locations.
There are 20 Personal Themes for characters and dozens of Traits to choose from, Theme Questions the Players can ask during the game and special powers.
Adding intrigue to the game, and conflict, there are 9 Court Themes with multiple subjects to govern and problems, 12 Great Houses that characters might come from or upset and each as their own Creed and Sacred Traditions, and there are 6 Holding Themes used to customise your own home.
The game rules themselves are designed to add drama and story. There's no "Success" or "Failure" result on any test, there's always a choice that must be made, an obstacle or trouble in addition to some unexpected bonus or lucky turn of event.
Players get the chance to influence the story using questions appropriate to their Theme. For example, the "Gem" character can ask "How am I the centre of this event?" which then helps direct the storytelling.
Instead of traditional skills and attributes, characters in Defiant have characteristic traits like "Athletic body" or "Knows how to charm" which are used creatively.
Written by Katarzyna Kuczyńska and Marcin Kuczyński, the Defiant Role Playing Game was published via DriveThruRPG today.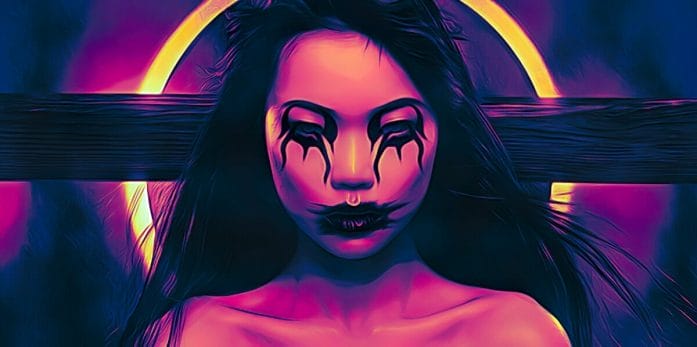 Take part in the Geek Native community by sharing a friendly comment below.