There are nine Hells in Dungeons & Dragon's Forgotten Realms. The Nine Hells of Baator are where the devils live, lawful evil, organised, structured and malicious.
Each of the Nine Hells has its own physical laws and properties, connected by the river Styx.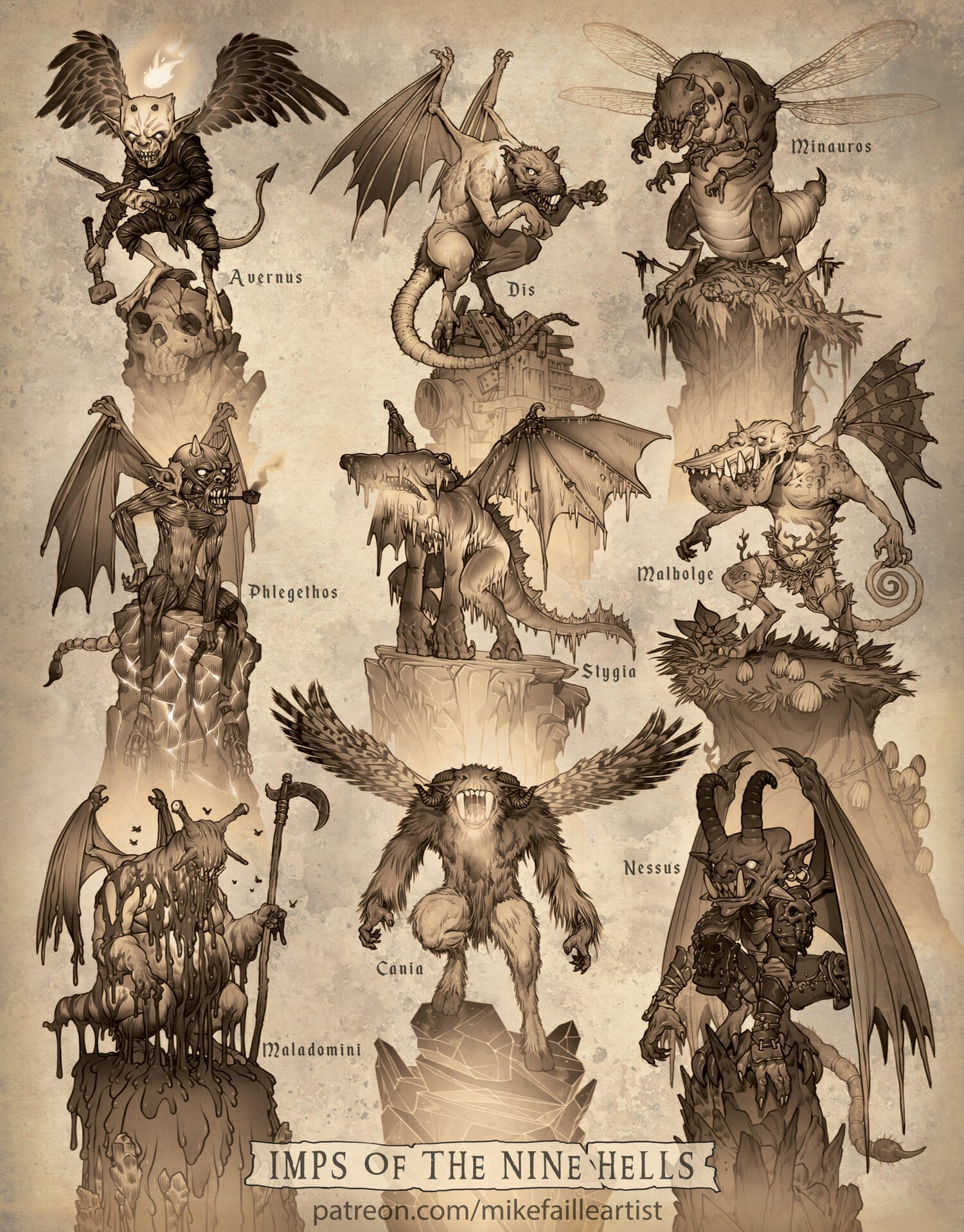 Illustrator and character artist Mile Faille launched a Patreon to draw monsters. It works like this; patrons get to pitch monster ideas, Mike delivers the illustrations of those pitches he accepts, and the community writes up descriptions and stat-blocks. If you're a member, you've access to the final results.
These nine imps represent one of each level of Baator. They start with Avernus in the top left and work their way down to Nessus in the bottom right.
You can join Mike's Patreon from $2 a month.
Geek Native's policy is not to copy and paste entire press releases, though we do use quotes and comments from them. As often as possible, articles here contain analysis, observation and denote speculation. You can read the site's commitment to accuracy and disclosure here.