DriveThruComics, the sister site to DriveThruRPG, shared with us their best-selling superhero titles of the year so far. In that list is the Valiant Universe Handbook: 2019 Edition.
That handbook has clearly done very well as it's made the list in only a few days. DriveThruComics first added it to their catalogue in late June.
It's a convenient handbook if you're thinking of picking o the Valiant Universe RPG or getting involved in a new comic book series because it introduces the characters. It's like an encyclopedia of superheroes and villains.
Valiant Universe Handbook preview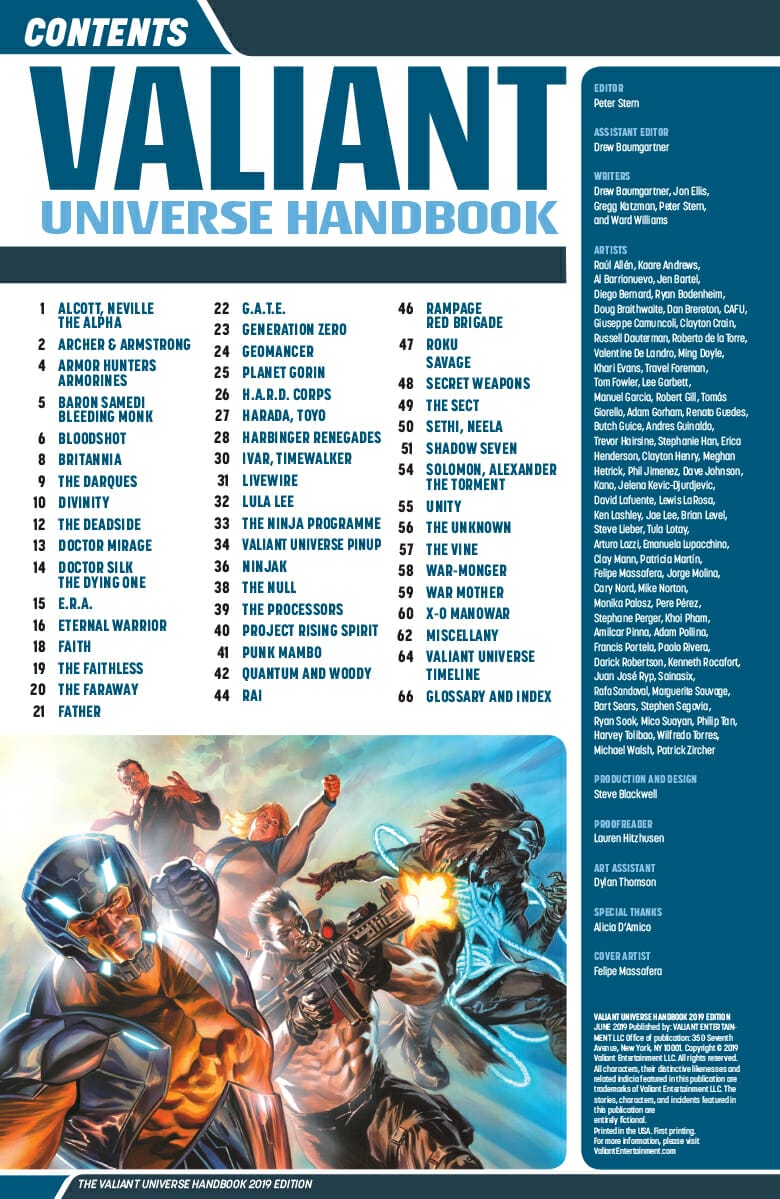 This preview is part of Superhero Week and once you're done here you can teleport off to another random superhero article. Do you know the Valiant Universe well? Are there any characters missing from the handbook that you think should be there?