Those damn dirty apes… built a hotel.
The monkeys at Think Geek have an unusual Monopoly board for sale. There's a host of quirky Monopolies these days but something about this Planet of the Apes Monopoly shines.
Is it the art? The game comes with a classic illustration by Dave Perillo.
Is it the standup figures? Look at those little humans.
Perhaps it's the fact that the game replaces Chance and Community Chest with Human See and Human Do cards.
The game is based off the 1968 Charleston Heston classic.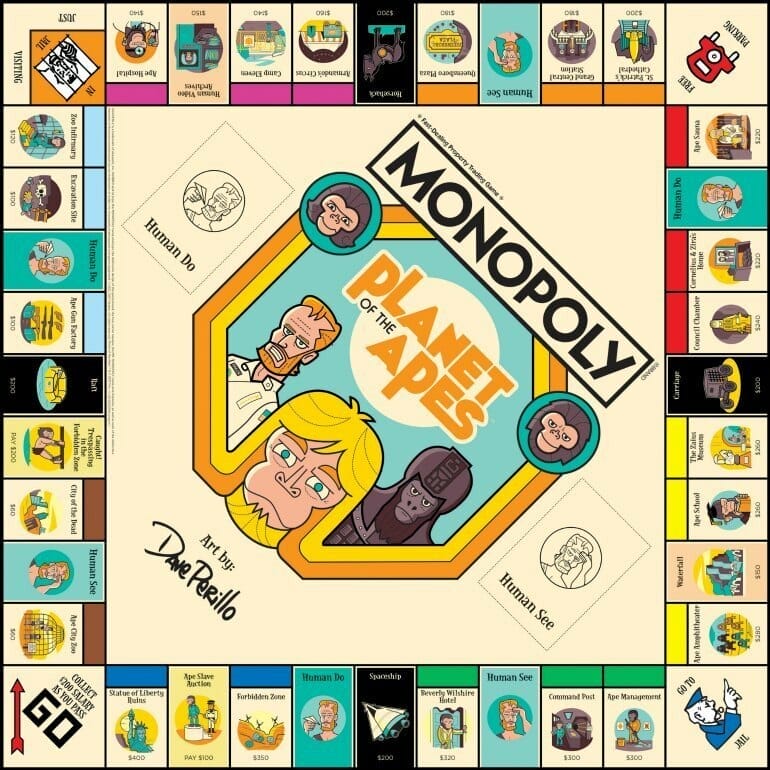 Let us know what you think in the discussion area below.