As a Reincarnated Aristocrat, I'll Use My Appraisal Skill to Rise in the World is, yes, an isekai anime based on Mirajin A's light novels. The books featured illustrations from Jimmy.
There's another familiar sub-genre of sorts in play here, where our hero doesn't come to the otherworld as a powerful fighter or wizard but as someone who knows the value of things. We see that often; a great sage skill, a detect wealth or magic skill and, in this case, appraisal. I wonder what, if anything, we could infer about our cultures from that?
The novels started in 2019 on a website with Kodansha picking up the project to make them physical less than a year later. There's been four volumes and a manga adaptation which was illustrated by Natsumi Inoue.
Kodansha USA have the English rights to the novels and manga. It's from the USA arm of Kodansha that we get the synopsis;
After thirty-five years of perfectly ordinary life, a run-of-the-mill businessman suddenly drops dead…only to be reborn in another world! Now he must live as Ars Louvent, scion of a minor noble family and wielder of a fabulous skill: Appraisal, the power to perceive the strengths and abilities of others at a glance.

He'll need it, too, because there are plenty of problems to solve in the Louvent family's territory! Ars only has one choice: recruit the most talented individuals his skill can find, and rise up to new heights in his brand new world!
Takao Kato (More Than a Married Couple, But Not Lovers) is directing at Mother with Ars Louvent played by Natsumi Fujiwara (Damian Desmond in SPY x FAMILY).
The series is due out in Japan next year.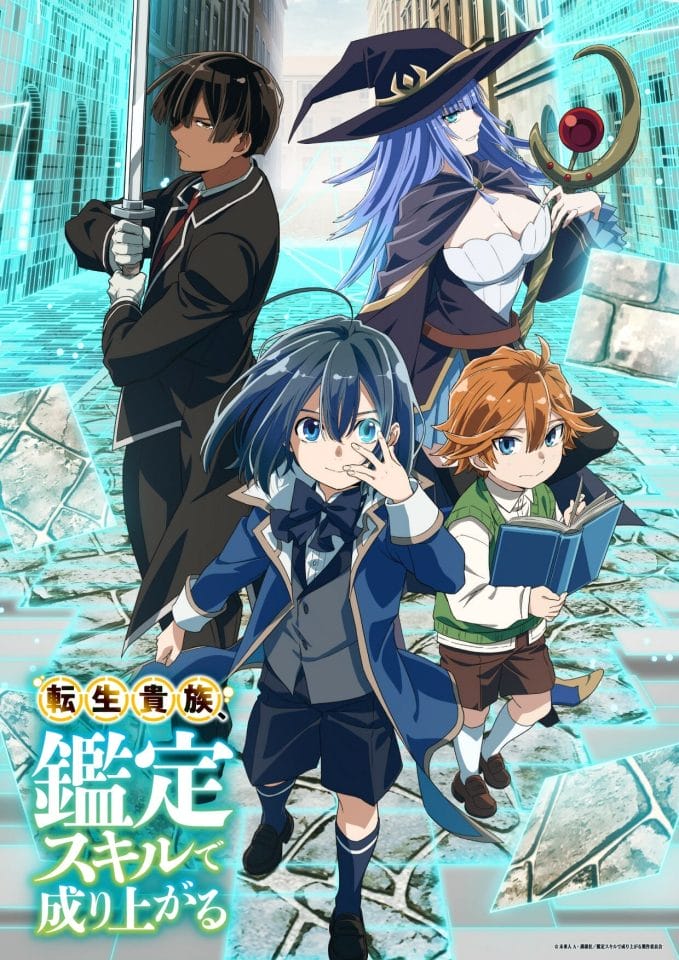 What is an Isekai?
Isekai ("different world" or "otherworld") includes portal fantasy and science fiction. Novels, light novels, films, manga, anime, and video games about displaced people in fantasy, virtual, or parallel worlds are included. Isekai, one of the most popular anime genres, features a strong protagonist who can fight most people in the other world.
"Transition into another world" and "reincarnation into another world" are the genre's two subgenres. The protagonist travels or is summoned into "transition into another world" stories. The protagonist dies and is reborn in "reincarnation into another world" stories.
Isekai anime lets viewers escape to a different world with different rules and possibilities. They can explore identity, self-discovery, and redemption.
Via Crunchyroll.
Join in the conversation below or teleport over to the chat portal to join in the conversation elsewhere on the site.