🐙Sponsored Post paid for by Geek Native. We may earn a commission on sales.
Dragon Ball UT is a limited-edition collection of T-shirts from UNIQLO that celebrates the popular anime and manga series Dragon Ball.
The collection opens on the first of June and features seven designs that depict iconic moments and characters from the series. An earlier t-shirt range was created in collab with Kosuke Kawamura, but there's been no official news story on the Uniqlo site that I can find about this newcomer.
There's no pre-order, but there are "remind me" options for each of these designs. The one to watch is the Complete Box, which has a sticker leading to an AR Shenron, as that will move swiftly and is limited to one per customer.
Dragon Ball UT tees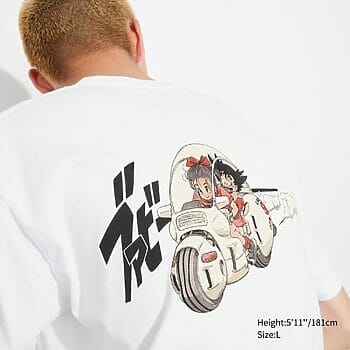 Quick Links
Start up a conversation in the comments below.