Craig Campbell and Nerdburger are back on Kickstarter for ZineQuest and a tabletop RPG inspired by Rick and Morty. It's a game with multi-dimensional adventures but without some of that toxicity that Rick sometimes brings.
There are two weeks on the clock, the campaign has just launched, and you can find out about it on the pitch page.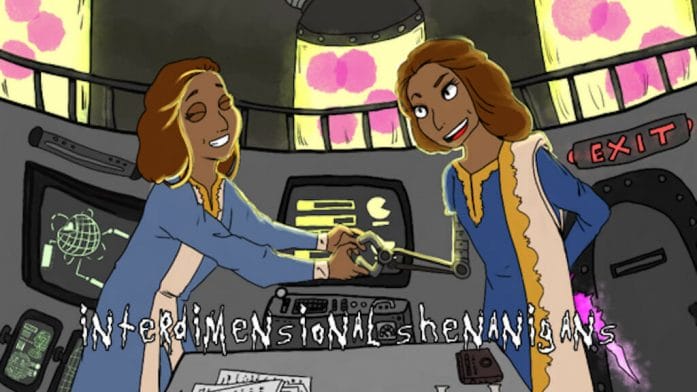 The multiverse is scary and dangerous, so while in Interdimensional Shenanigans, you have to balance risk with looking cool to succeed.
The RPG is rules-light with a skill check at the end of the scene, a confidence track and a story outline structure.
If funded, the RPG will be 36-pages long and the softcover ships to many but not all locations.
The game uses a simple, outline-based style story structure. Multiple story outlines provide different prompts you can use to escalate the situation the characters are in. Once you're comfortable with how the game plays, you can easily improvise a whole story without a story outline.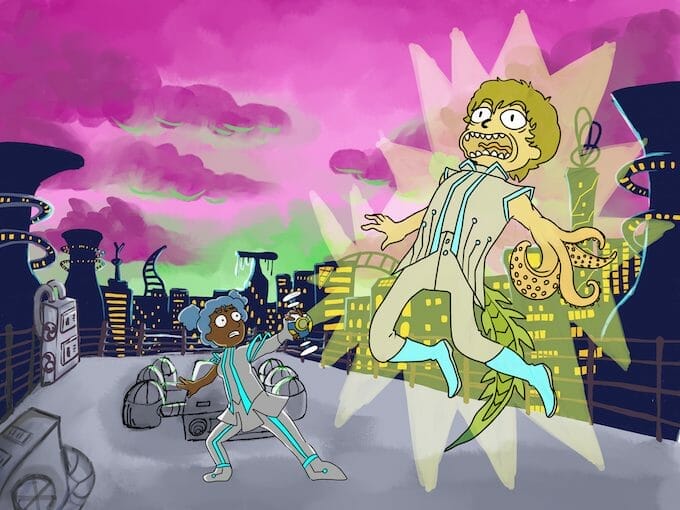 It's a pledge of $6 if you want a reward. At that level, the reward is a PDF copy of the game.
If you can step up to $12, then a softcover of Interdimensional Shenanigans will be added to the rewards.
Nerdburger estimate November 2022 for delivery.
Take part in the Geek Native community by leaving a comment below.