Instagram artist Teas and Seas helpfully provides some guidance and difference spotting. You can proceed but must also agree to the teas and seas.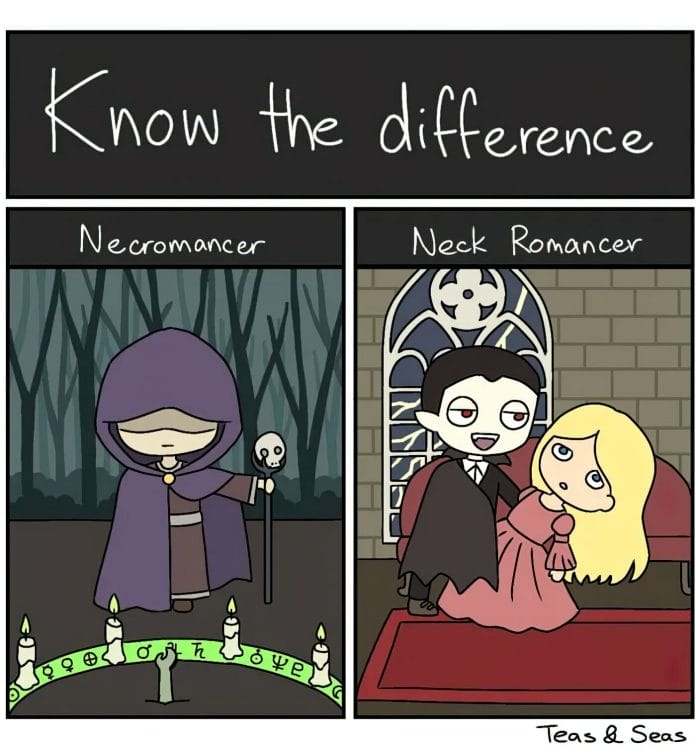 (Via Instagram)
If you're not an Instagram fan then, good news, there's also a Tumblr to follow instead.
I can't find merch, nor a Patreon, or much else about the artist though or how to support. That's a shame, and I feel the artist deserves a boost.
At least, though, we can tell a pyromancer from a pie romancer, and that's helpful.
Nothing to add to the comments? Pop over to the chat portal and see what's going on elsewhere in the site.