Studio 2 Publishing and Studio Agate have a monster on their hands with a 400-page Creatures: Netherworld – Monster Compendium & Toolbox for 5E. Actually, there are 180 monsters.
The new Kickstarter is going great guns. The team wanted $20,000 to fund. With a full 30 days on the clock, over 2,200 backers and nearly $200,000 in pledges. You can see the latest tally and find out more about the project from the pitch page.
If you are a backer before 11pm CET on May 6th, you'll get a free copy of Netherworld Tunnels; digital backers get the digital version of those scenarios, and physical backers get a print version.
The project will have French and English versions, the team is used to that, and is US, UK, Canada, Australia and EU shipping-friendly which means no customers and lower shipping costs.
Geek Native has permission to reveal all three pages of the table of contents.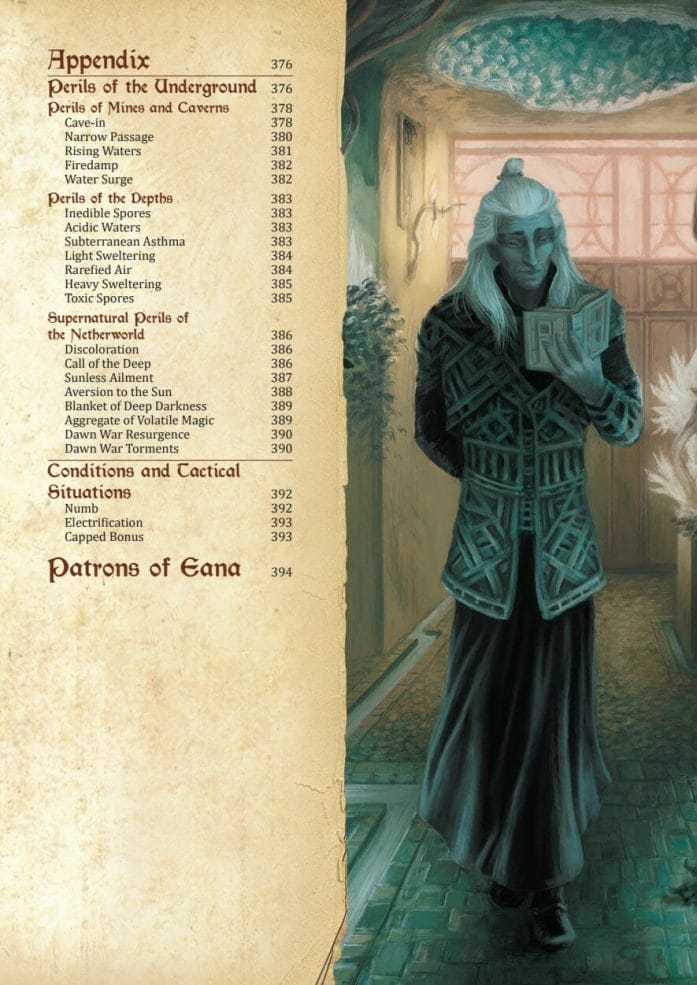 Creatures: Netherworld is a 400-page monster compendium and toolbox for your next campaigns, featuring more than 180 illustrated creatures for all levels, including 150 entirely original ones and 30 great classics with a new spin such as the Aboleth or the Chuul, 5 playable species (Drow, Duergar, Sidhe of the depths, Grimlocks, and Svirfneblins), adventure hooks, new feats and handicaps, 12 original magic items, 8 original archetypes providing you with material to design new monsters for your games… and much more!
Backers who find $10 in financial support can buy their way into the pledge manager for the campaign wrap-up. They'll get $10 in credit and the unlocked stretch goals.
To secure the Creatures PDF straightaway then, backers have to find $25.
At $50, the printed version of Creatures 2 is added with shipping and customs to be worked out later. There are also all the stretch goals at this level.
At $70, there's a big jump, with FateForge, the studio's popular and alternative 5e setting, added along with a host of supplements.
The pledges go up to $290, which is a limited tier and shifting pretty quickly! The rewards in it tally up to around $500, which might be why!
The project team estimate they'll have the shipping in progress by November 2022.
Join in the discussion below, start us off or pop over to the chat portal.