The StokerVerse Facebook page has revealed the cover for the upcoming Nightfall Games StokerVerse RPG.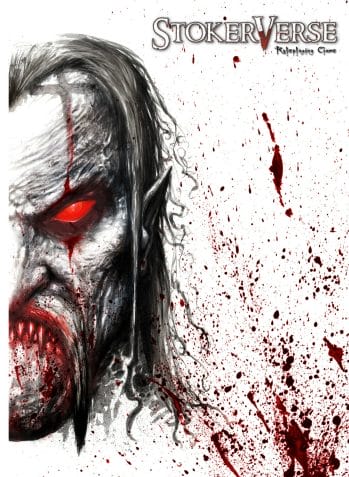 Nightfall bought the license for the RPG from Stoker & McAuley LLC, that's the company that manages the franchise by Dacre Stoker, the great grand-nephew of Bram Stoker and the artist, writer and gamer Chris McAuley.
We're told that the 'first RPG' will be on the shelves in February and it'll be called "Dracula's Empire".
It's not clear what "Dracula's Empire" is actually referring to; it may be an adventure.
However, Nightfall has provided some more clarity. The cover shared is of the StokerVerse Quickstart, and it'll be available from DriveThruRPG in February.
That follows Nightfall's usual pattern of releasing a Quickstart ahead of a Kickstarter, not for free, but at low cost and gauging reaction. The Terminator Quickstart, now a Pay What You Want with a suggested price of $1, came out before the Kickstarter.
The StokerVerse Kickstarter is now expected in Summer.
Not left a comment before? It'll be held in moderation until manually approved.