Deemo began life as an iOS game and Android game. The reviews for both are out of this world, and with millions of players.
There's been a manga called Deemo: Prelude, and the anime Deemo: Memorial Keys is on the way.
We know lots of people are involved as two studios, Signal.MD and Production I.G. are involved. Shūhei Matsushita is the director, Yoshihiro Hiramine is the assistant director, and Jun'ichi Fujisaku is the executive director.
We just don't know too much about the plot. The girl falls from the sky, says a mysterious commentary from Rayark Games, and Deemo plays the piano in his treehouse.
Deemo, I think, looks pretty spooky, although I think they're just supposed to resemble a musical note.
The single from the movie, Nocturne, is expected out on February 23rd and the feature-length itself comes to Japanese cinema two days later on the 25th.
First, though, and in celebration of 10 years of Rayark, there will be an online concert on February 12th.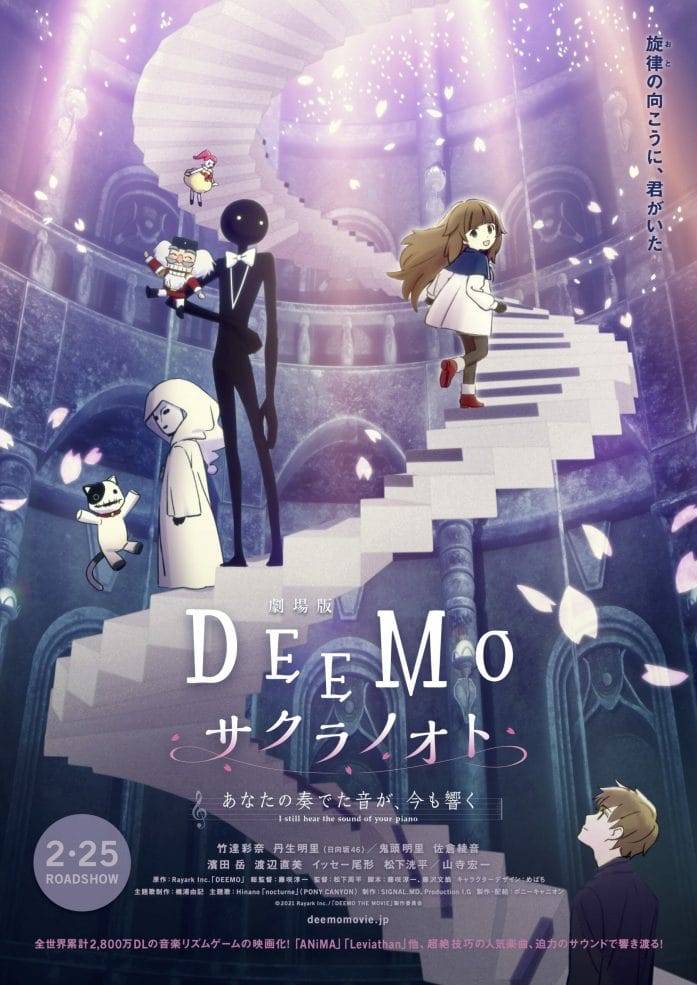 Via Anime News Network.
Share your thoughts on this article in the comments below.