Due out in Japan on the 12th and on Crunchyroll at pretty much the same time, Love of Kill is adapted from Fe's Koroshi Ai manga.
The trailer has English subtitles; click YouTube's caption button to reveal that one of the two assassins is called Chateau Dankworth.
You can get Fe's work on Amazon. They describe volume 1 as;
She's a professional hitman. And he…is also a professional hitman. And she's his target. Caught in a deadly game of cat-and-mouse, will she fall first…or will he?
The trailer tells the story of a dead body and a young girl being found in a car. Neither can be identified, and she has no memory; except for her name.
Chateau becomes an assassin, and things take an even more morbid and impossible turn.
The anime team includes Hideaki Oba (Dr Stone, Dr Ramune) as the director. Ayumu Hisao (Hero Bank, Dr Ramune) as lead writer and Youko Satou (7SEEDS, Dr Ramune) as character designer. Yeah, they've all worked together before on Dr Ramune. After only a few episodes, I gave up on that particular anime – mainly because of the weird food fetish. Love of Kill's trailer has not even the faint whiff of that.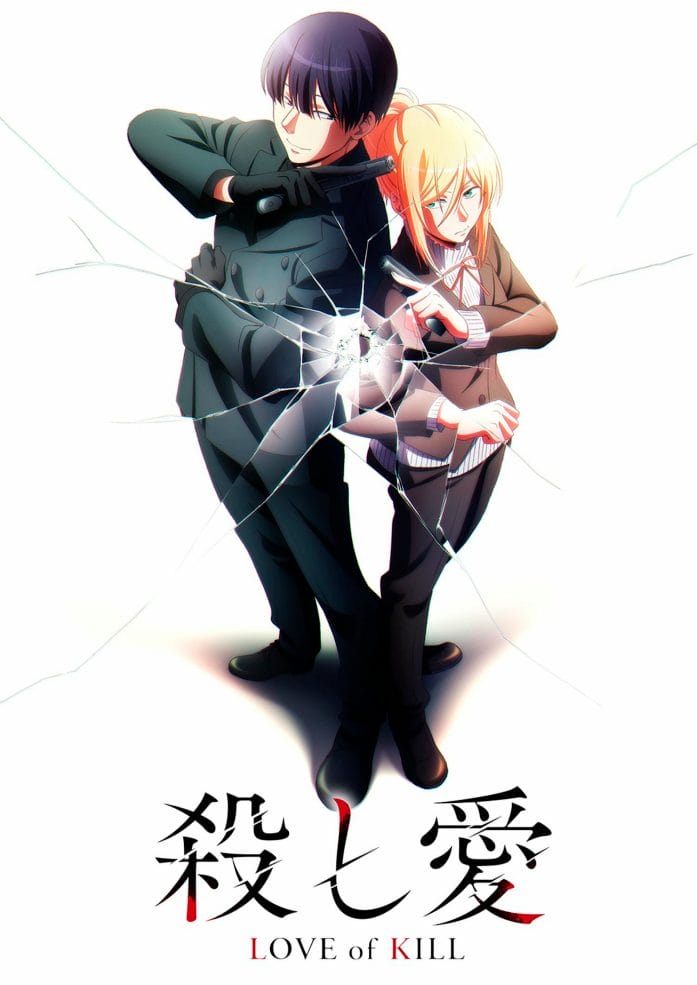 Via Anime News Network.
Geek Native's policy is not to copy and paste entire press releases, though we do use quotes and comments from them. As often as possible, articles here contain analysis, observation and denote speculation. You can read the site's commitment to accuracy and disclosure here.