Tetsuya Miyanishi and Tomoyuki Itamura (who've worked on the Study of Vanitas and Monogatari) will bring Kotoyama's Call of the Night manga to the small screen as an anime.
This first teaser shows Ko Yamori meeting Nazuna Nanakusa. Ko Yamori is voiced by Gen Sato (Dr. STONE) and Nazuna Nanakusa by Sora Amamiya (Mieruko-chan).
Viz Media have the rights to the English manga, which can be found on ComiXology. They describe it;
One sleepless night, Ko slips out to walk the streets. Life after dark is a revelation! When flirtatious Nazuna invites Ko to spend the night at her place in an abandoned building, he's stoked!

But then he awakens to kisses on his neck with a little too much bite to them… Is it just the delicious taste of his blood that makes her meet him night after night for late-night adventures, conversation and…naps? Or something else? Then, when a cute girl from Ko's past shows up and competes for his attention, his budding relationship with the undead is put to the test!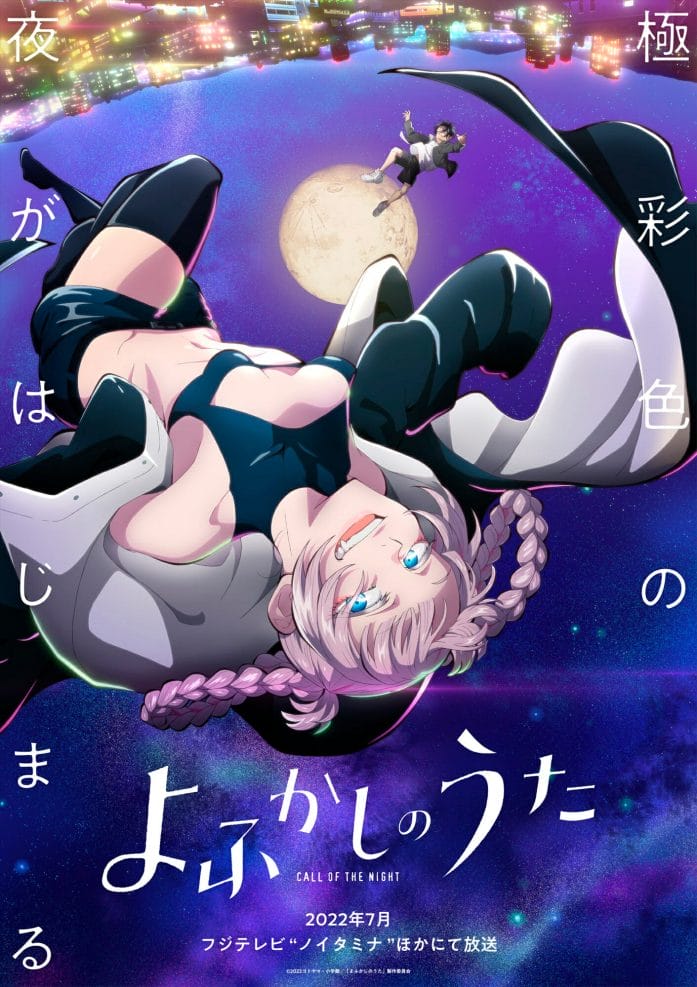 Quick Links
Via Funimation.
Can you help expand this article? Scribble down some thoughts in the discussion area below.